MUSIC HALL RENOVATION INFO

The non-profit corporation with the mission to coordinate and lead the renovation of Cincinnati's iconic Music Hall.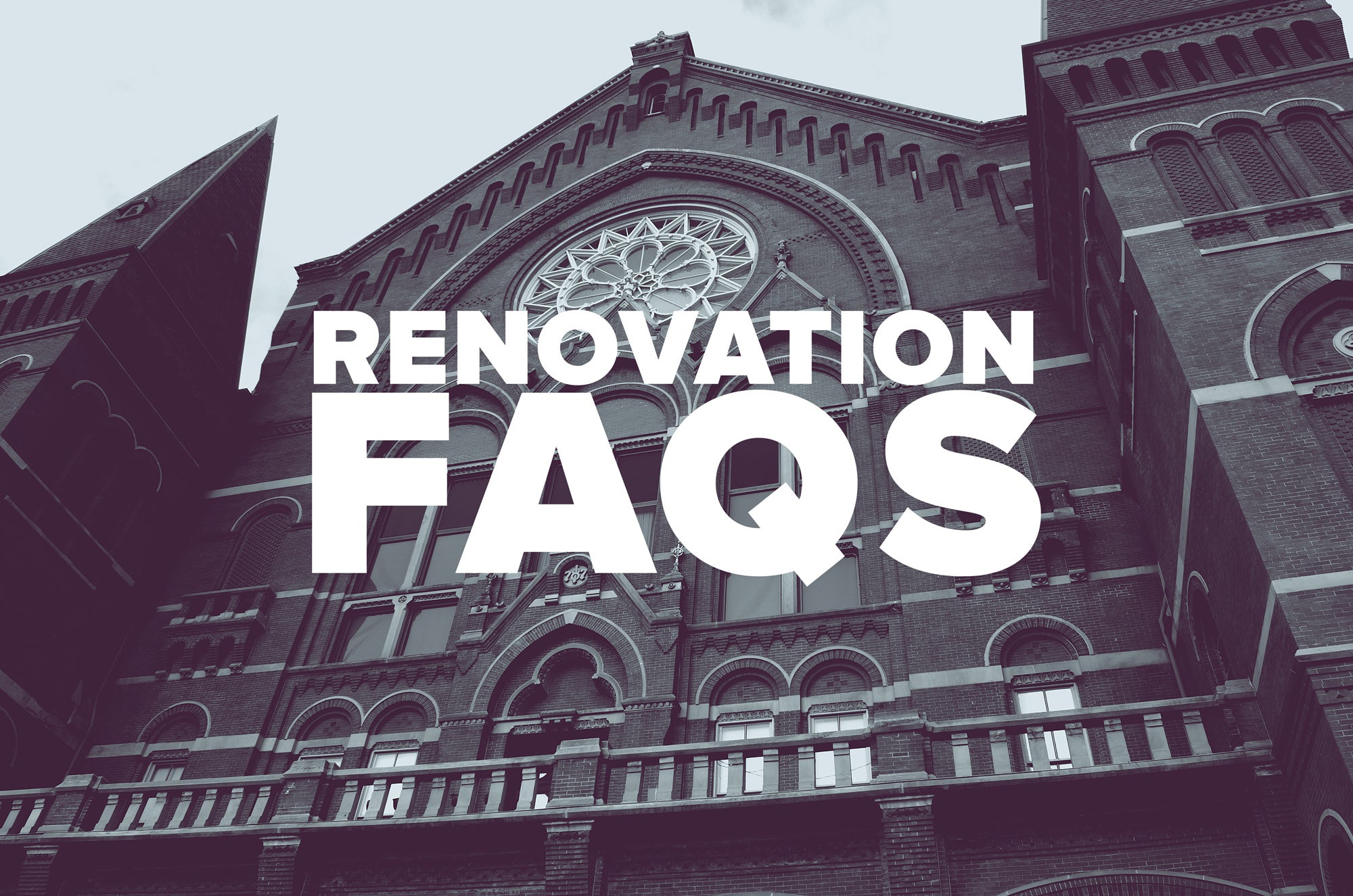 What is the timetable? Why does Music Hall need to be renovated? Who is paying for the Music Hall project?
MUSIC HALL RESIDENT COMPANIES
Cincinnati Music Hall Info (click to expand)

Built in 1878 with private money raised from what is believed to be the nation's first matching grant fund drive, this classic entertainment venue is considered one of the best and most beautiful concert theaters in the world, and was designated a National Historic Landmark in 1975. Home to the Cincinnati Symphony Orchestra (the sixth oldest symphony orchestra in the country), Cincinnati Pops Orchestra, the Cincinnati Ballet, and the May Festival (the longest-running choral festival in the Western hemisphere), Music Hall originally served the City as its first convention center. Beyond the fine arts, the theater has hosted such entertainers as Frank Sinatra, Miles Davis, Bruce Springsteen, Prince, Elton John, Janis Joplin, BB King, Duran Duran, and Eric Clapton.

Located in the popular Over-the-Rhine neighborhood and adjacent to Washington Park, Music Hall is in close proximity to trendy restaurants and shops, as well as the School for Creative and Performing Arts.

For more informaton, visit the Society for the Preservation of Music Hall, a non-profit, volunteer organization dedicated to preserving and promoting this historic venue.