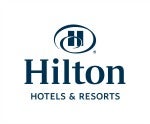 35 West 5th Street
(513) 421-9100
The Hilton Cincinnati Netherland Plaza was named Hilton Hotels & Resorts #1 Food & Beverage Hotel in the USA for 2012, 2011 & 2010. This award is based on customer satisfaction results for food quality, variety, and hospitality of staff. The hotel is also been named a Meetings Focus East "Best of the East" for seven consecutive years – as voted by meeting planners!
35 West 5th Street
Cincinnati, Ohio 45202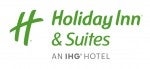 701 Broadway Street
(513) 381-5025
Defined by urban style and modern comfort, our new property sets the stage for an exciting Cincinnati experience for both business & leisure travelers. Ideally situated within blocks of the areas hottest attractions like The Aronoff Center, Jack Casino and OTR. The Holiday Inn & Suites Cincinnati Downtown is the perfect base from which to explore Cincinnati. Catch a rising star at the nearby Aronoff Theater, walk to award-winning dining or catch the Cincinnati Street car to the riverfront area which includes restaurants, parks and professional sports before retiring to your guest room. Hotel features Spoon & Cellar Restaurant, indoor pool, business center and 117 well-appointed rooms with self-parking available in parking garage located next door.
701 Broadway Street
Cincinnati, Ohio 45202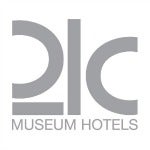 609 Walnut Street
(513) 578-6600
Located in the center of the action in downtown Cincinnati - adjacent to the Contemporary Arts Center and across the street from the Aronoff Center for the Arts – 21c Museum Hotel Cincinnati is a 156-room boutique hotel, contemporary art museum and cultural civic center. Stay with us and the iconic Yellow Penguins.
609 Walnut Street
Cincinnati, Ohio 45202