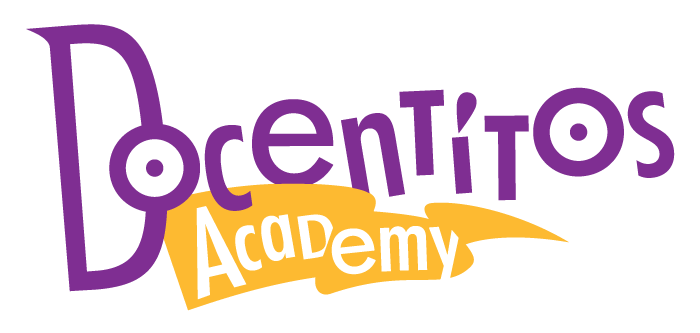 The Docentitos Academy trains youths ages 9-12 years to be Weston Art Gallery docents.
During this fun-filled, two-week summer camp, students meet the artist(s) and go behind the scenes of an exhibition to learn the inspiration and installation work that goes into creating a show. Daily activities include classes, artist talks, theater tours, workshops, installation and studio visits, script rehearsals, field trips, and a final project. Upon graduating, students lead tours of the gallery's summer exhibition(s).
The summer session will explore:
Lori Larusso: Precarious Panoply – Larusso (Louisville, KY) is a painter who works in a style that borrows from traditional sign painting, illustration and food photography. Her work explores contradiction, desire, and the shifting ways humans show care for one another through physical, virtual and emotional labor.
Karen Snouffer: Synergistic Flirtations: Abstract Painting, Collage and Sculpture – Snouffer (Mt. Vernon, OH) entices the viewer to experience space through surprise, contradiction and play. Her manipulation of paint, ink, foam, pompoms, glitter, paper and found objects infuse otherwise still objects in her work with a sense of kinetic energy.
Pam Kravetz: I think my Uncle Gershun was a Golum – In Kravetz's (Cincinnati, OH) multimedia installations, comprised of larger-than-life-sized puppets and toys, the viewer becomes immersed in art that explodes with color and texture. Through selective memories, embellished stories and make-believe musings, she finds the joy in the resistance, resilience and perseverance of being Jewish.
Docentitos 2022:
EXTENDED! Application Deadline: March 25, 2022 April 1, 2022
Personal Interview Dates: TBD in April
Orientation with Docentitos and Families: Tuesday, May 31, 2022, 6-7pm
Docentitos Academy Session Dates (Students must attend ALL dates below):
1st Day: Sat., June 4, 2022 - 9am-3pm
1st Week: Mon. – Fri., June 6-10, 2022 - 9am-3pm
2nd Week: Mon. – Thurs., June 13-16, 2022 - 9am-3pm
Graduation/Opening Night:
Fri., June 17, 2022 - 6-8pm
For more information, contact the Weston Art Gallery at (513) 977-4165 or westonartgallery@cincinnatiarts.org