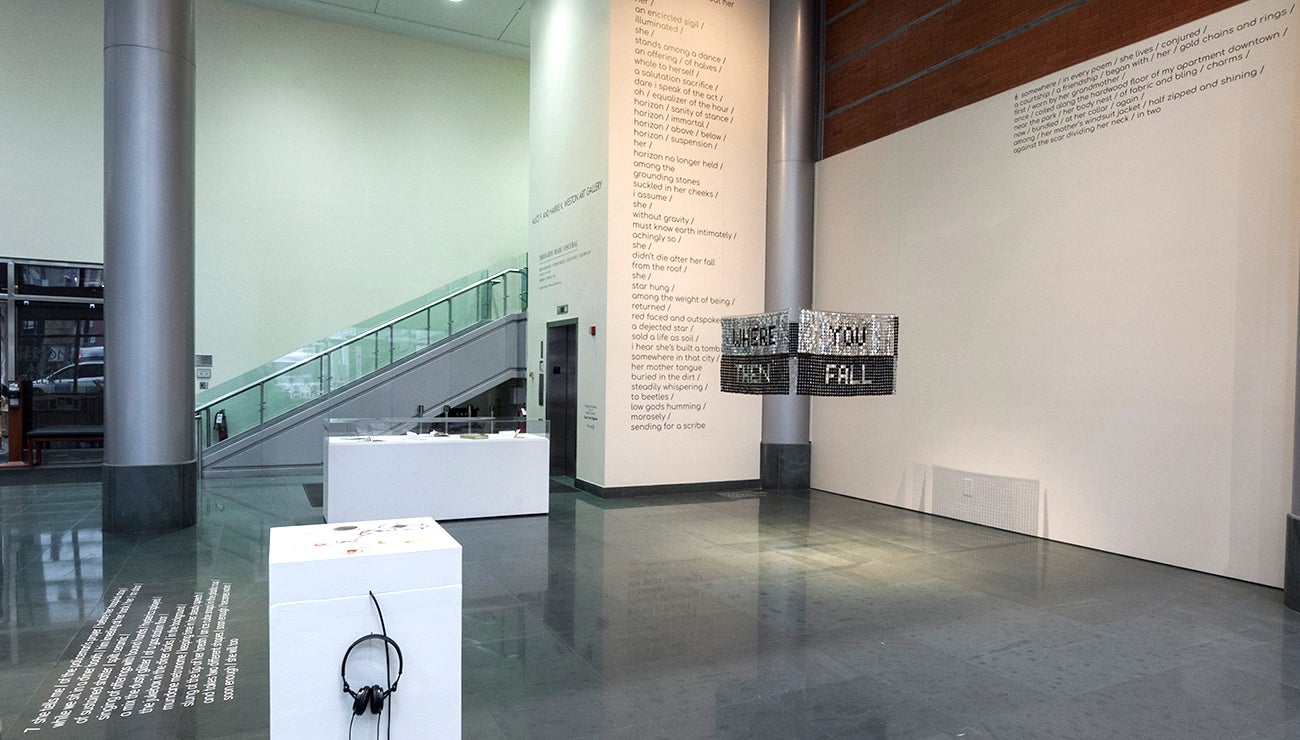 Thoughts Made Visceral
Date

Feb. 1–March 24, 2019

Venue

Weston Art Gallery

Location

Street-Level Exhibition Space

EXHIBITION SPONSOR:

Whitney and Phillip Long
Exhibition Details
CINCINNATI, OH—On Friday, February 1, from 6 to 8 p.m., the Cincinnati Arts Association's Alice F. and Harris K. Weston Art Gallery in the Aronoff Center for the Arts opens three exhibitions: Thoughts Made Visceral, a group exhibition comprised of text-based works curated by C. M. Turner; Dominic Guarnaschelli: Incognitum, a solo exhibition presenting an evocative environment that recalls a museum, yet whose subject remains out of reach; and Migiwa Orimo: Proximity of Syllables, a solo exhibition that examines language and communication as illusive entities. (See separate press releases for the concurrent Dominic Guarnaschelli: Incognitum and Migiwa Orimo: Proximity of Syllables exhibitions.)
C. M. Turner (Cincinnati, OH) curates his second group exhibition in the Weston Art Gallery's street-level space, inviting four artists and writers to explore the parallels between marginalia and marginalization in Thoughts Made Visceral. In an immersive textual installation highlighting the unique architecture of the Aronoff Center's atrium space, Elese Daniel (Cincinnati, OH) presents incantations for her (2019), a collection of fitful poetic vignettes regarding a friendship which exists simultaneously as accounted reality and something near fantasy. Through annotated unveilings hanging within dichotomies, Daniel considers marginalia as exchanged dialogue, casting these vignettes as allegorical studies of marginalia, as poetic volta—an ecstatic turn of thinking or being.
Britni Bicknaver (Cincinnati, OH) contributes to the immersive experience of the exhibition with multiple aural environments that fill and fade in the Weston's atrium space. Intended to interact with the margins of consciousness, this work strives to sonically blend into the natural environment of the gallery by producing artificial soundscapes that go unnoticed and unquestioned, before fading into soundscapes that contrast the natural environment of the gallery, pulling the attention of the audience to the existence of the piece and its artificiality through a discord of the senses. Bicknaver also presents Universe (2018-19), where the artist enacts marginalia in the unlikely context of an audio book, The Universe in a Nutshell by Stephen Hawking (2001), by sonically recording the actions of herself as she listens to the source text. A subtle play for power is evoked between "the read" and "the reader" as we hear the artist engage with the sublime universe depicted in the book, and disengage into her own mundane everyday universe, forcing the text into the margins of quotidian life.
Alex McClay (Athens, GA) exhibits a pair of textile-based works that reference standing and falling, taking up space, and landing in the periphery. Negotiating perception, reality, presence, and invisibility, these pieces function as calls to action for those who have been overlooked or ignored, and raise questions about what truths remain unknown in the wake of silence, stigma, and trauma.
Vittoria Daiello (Cincinnati, OH) presents Accumulation of Uncertainties, an ongoing series of pedagogical objects exemplifying the small-scale, mundane moments of teaching and learning that coalesce into collective realities of becoming-knowing/known. Neither primary texts, focal education artifacts, nor classroom documentation, these objects are the margins of education discourse, the remainders and residues of sense-making. In tentative, wobbling dialogues that strive to reconcile institutional explanations of reality with the uncertainties and precariousness of people's lives, these objects affirm the soft and slight, the near and nuanced, while revealing the unruliness of perception—its simultaneity and slipperiness.
Through Thoughts Made Visceral, Turner seeks to illustrate that to engage the margin is to both literally and figuratively occupy the periphery, in a space of desire promoting modes of anticipation, questioning, searching, and discovery. When taken with the understanding that meaning is often derived from difference, Thoughts Made Visceral asserts that to flourish on the edges, to press against the boundaries, is to actively advocate for expansion, equity, and understanding.
Curator and Artist Biographies
Britni Bicknaver is an artist, amateur vocalist, history buff, and a seventh-generation Cincinnatian. A member of the storied Publico Gallery (2004-08), and traditionally trained in sculpture and drawing, Bicknaver's output increasingly embraces works in the medium of sound, realized in diverse expressions including audio tours and pop songs. Her work is fueled by concepts such as history, arcane information, vulnerability, and the revelation of inner worlds. Bicknaver holds a Bachelor of Fine Arts from the Art Academy of Cincinnati (2005), and a Master of Fine Arts from the University of Cincinnati's College of Design, Architecture, Art and Planning (2017). She currently serves as adjunct faculty for both institutions.
Dr. Vittoria S. Daiello is an Associate Professor teaching arts-based, experimental writing methodologies at the University of Cincinnati's College of Design, Architecture, Art and Planning. Her creative practice is informed by feminist post-structuralist poetics and psychoanalytic theories of language. Approaching writing as a speculative inquiry method, Daiello's written and artistic work seeks to build subtle structures of expression through iterative, cumulative, and poetic investigations of lived experience. She holds a Bachelor of Fine Arts from Ohio Wesleyan University, Delaware, OH (1999), a Master of Arts (2005), and a doctorate in Art Education from Ohio State University in Columbus, OH (2011).
Elese Daniel is a writer exploring the hybridity of poetry, prose, and memoir. Her work was most recently published in the dependent, and as lyrical text for Brown Skin Folk Song, composed by Inti Figgis-Vizueta, as well as f u r c u l a, composed by Isaac Smith and sung by soprano Esteli Gomez. She was also a contributing author of "Seven Hills and a Queen to Name Them," a love poem for Cincinnati crafted by Chase Public and commissioned by ArtWorks, and formally served as community liaison to the office of Vice Mayor David Mann, where she helped restart Cincinnati's Poet Laureate program. Daniel holds a Bachelor of Arts in Journalism from the University of Cincinnati (2013).
Alex McClay is an artist who produces text and textiles as narrative, contemplating the duality of vulnerability and the ways in which we navigate interpersonal boundaries through her assertive and confessional texts. Her background in photography and sculpture informs her explorations in papermaking, printmaking, and book arts, where she consistently pushes the boundaries of form and function. Recently, McClay served as the Printmaker in Residence for the University of Cincinnati, and attended the Thunder Foundation Residency in Silver City, New Mexico. She received a Bachelor of Fine Arts from the University of Cincinnati's College of Design, Architecture, Art and Planning (2014), before serving as a Core Fellow at Penland School of Craft in North Carolina (2016-18). She is currently pursuing a graduate degree in Printmaking and Book Arts at the University of Georgia's Lamar Dodd School of Art (Athens, GA).
C. M. Turner is an artist, educator, writer, and independent curator whose projects focus on quotidian and corporeal experiences with language, communication, representation, identity and reality construction and management, and the overlap between physical and digital spaces. Turner's artworks, installations, and curatorial projects have been exhibited throughout the United States, and he has spoken on the themes of video art and Internet culture at the 2014 Mid-America Print Council Conference and the 2016 Mid-America College Art Association Conference. Turner holds a Bachelor of Arts in Studio Art & Exhibition from Goddard College in Plainfield, VT (2011), and a Master of Fine Arts from the University of Cincinnati's College of Design, Architecture, Art and Planning (2015).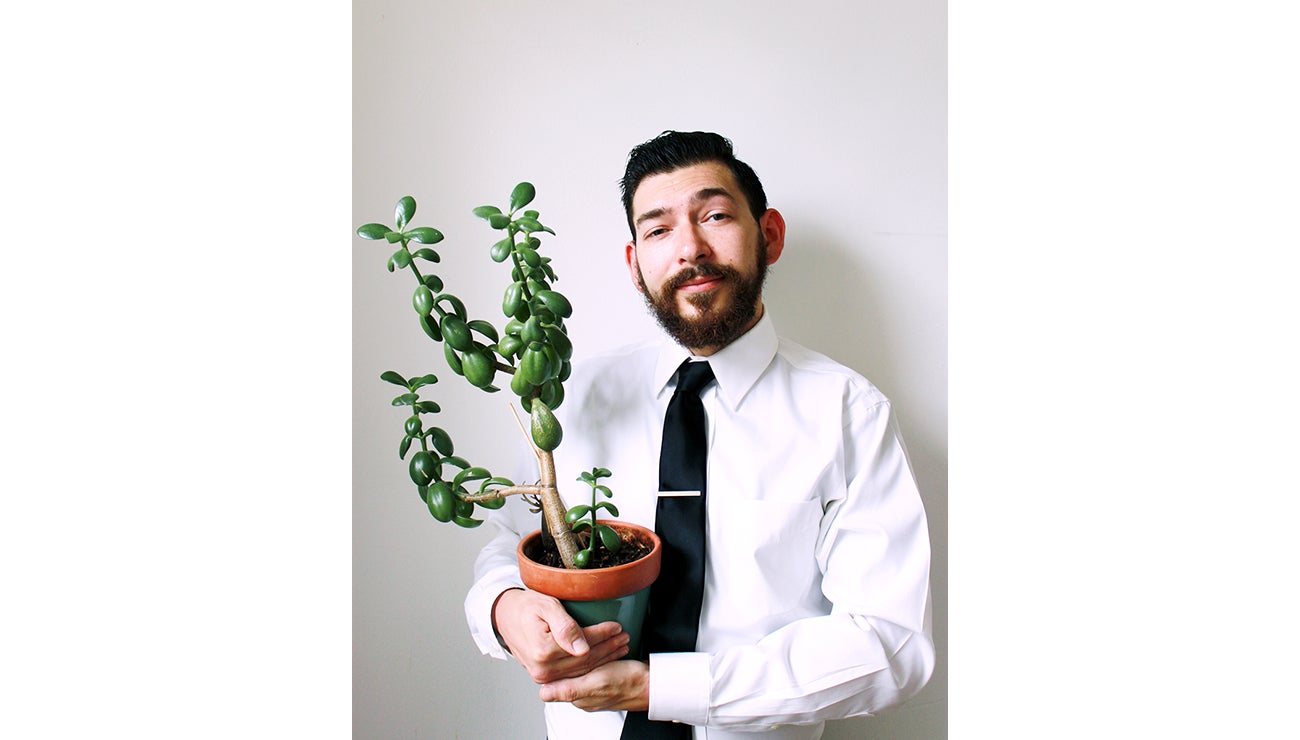 Feb. 2, 2019
Weston Art Gallery
Weston Art Gallery
Weston Art Gallery
Event Starts
2:00 PM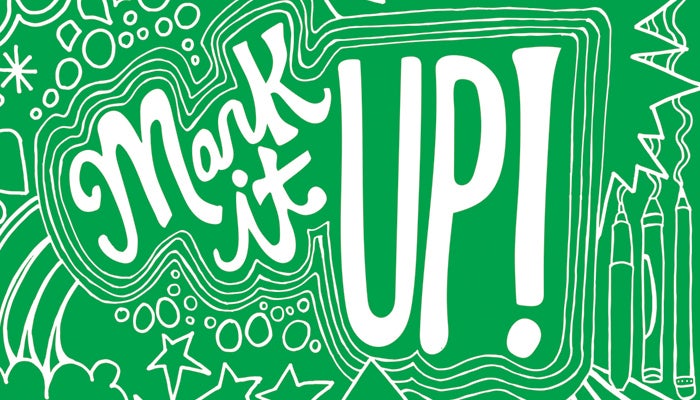 Feb. 16, 2019
Weston Art Gallery
with Artist Vittoria Daiello
Weston Art Gallery
with Artist Vittoria Daiello
Weston Art Gallery
Event Starts
10:00 AM
Related Exhibitions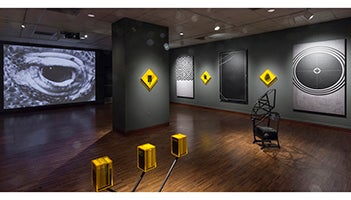 Feb. 16, 2019
Weston Art Gallery
Weston Art Gallery
Weston Art Gallery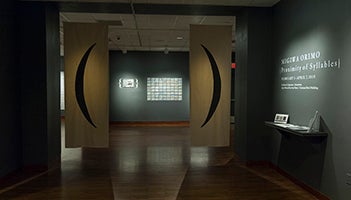 Feb. 16, 2019
Weston Art Gallery
Weston Art Gallery
Weston Art Gallery