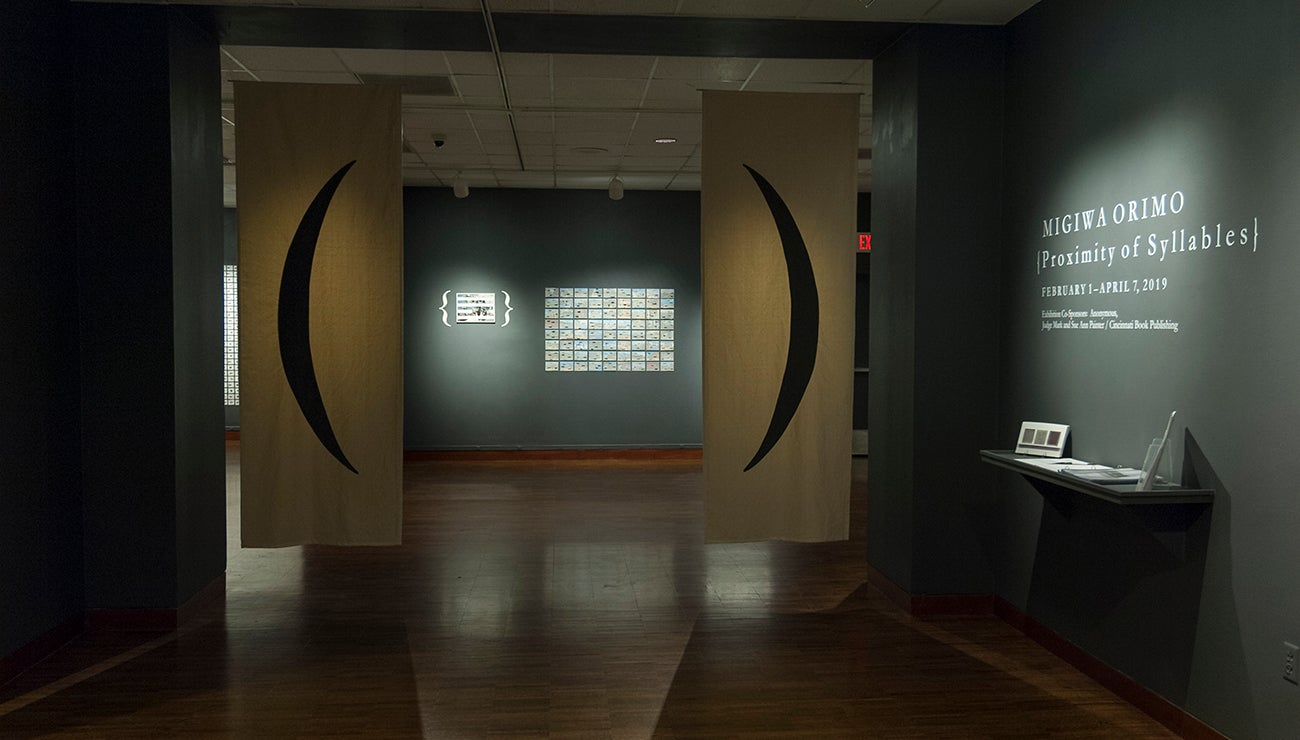 Migiwa Orimo: Proximity of Syllables
Dates

Feb. 1–Apr. 7, 2019

Venue

Weston Art Gallery

Location

East Gallery
EXHIBITION CO-SPONSORS:
Anonymous
Judge Mark and Sue Ann Painter / Cincinnati Book Publishing
Migiwa Orimo: Proximity of Syllables
CINCINNATI, OH—On Friday, February 1, from 6 to 8 p.m., the Cincinnati Arts Association's Alice F. and Harris K. Weston Art Gallery in the Aronoff Center for the Arts opens three exhibitions: Thoughts Made Visceral, a group exhibition comprised of text-based works curated by C. M. Turner; Dominic Guarnaschelli: Incognitum, a solo exhibition presenting an evocative environment that recalls a museum, yet whose subject remains out of reach; and Migiwa Orimo: Proximity of Syllables, a solo exhibition that examines language and communication as illusive entities. (See separate press releases for the concurrent Thoughts Made Visceral and Dominic Guarnaschelli: Incognitum exhibitions.)
Using disparate material and techniques in her installations, Migiwa Orimo (Yellow Springs, OH) focuses on words/texts that are hidden, erased, redacted, or invisible from public view. She has compiled various lists and texts that purport to communicate as they disappear in their indecipherable language. Proximity of Syllables will revisit a number of Orimo's earlier works re-contextualized in a new series of installations accentuated by engraved punctuation marks that penetrate the walls.
Migiwa Orimo is an artist whose primary work takes the form of installation. Orimo was born and raised in Tokyo, Japan. After receiving her degree in literature and studying graphic design, she immigrated to the United States in 1981. She currently resides in Yellow Springs, Ohio, where she also maintains her studio practice. Her work has been featured in numerous solo and group exhibitions in regional and national venues that include the National Museum of Women in the Arts (Washington, DC); the San Bernardino Museum, (San Bernardino, CA); Springfield Art Museum (Springfield, OH); Dayton Art Institute (Dayton, OH); Spaces (Cleveland, OH); OSU Urban Arts Space and the Ohio Arts Council's Riffe Gallery (both Columbus, OH); and Oberlin College (Oberlin, OH). Orimo is the recipient of numerous awards for her work including the Ohio Arts Council Individual Creativity Excellence Award (2008); Ohio Arts Council Individual Artist Fellowship Grant (1996, 2004); and the Headlands Center for the Arts Residency Award (2012).
Related Links
Concurrent Exhibition(s)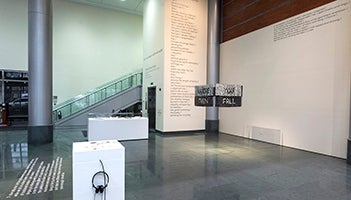 Feb. 1–March 24, 2019
Weston Art Gallery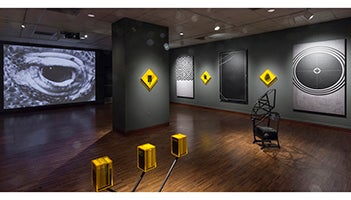 Feb. 1–April 7, 2019
Weston Art Gallery
Share