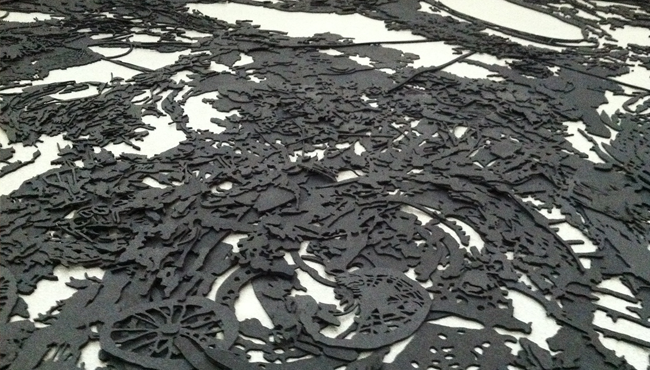 Joomi Chung: Image Space/Memory Space
Dates

Nov. 22, 2019–Feb. 2, 2020

Venue

Weston Art Gallery

Location

West Gallery
Exhibition Sponsor:
Barbara and Gates Moss
Joomi Chung: Image Space/Memory Space
Joomi Chung (Oxford, OH) unfolds an abstract landscape-map in an immersive installation combining objective representation and subjective experiences of places and moments. Her work explores the idea of memory-space from multiple angles: as long scrolls of multi-referential visual narratives, as sedimentation of forgotten memories, and as fragments of memories suspended in an in-between zone of memory. Her multifaceted work opens up an image-space to be contemplated as a visual field and, at the same time, accessed as a physical site.
Concurrent Exhibition(s)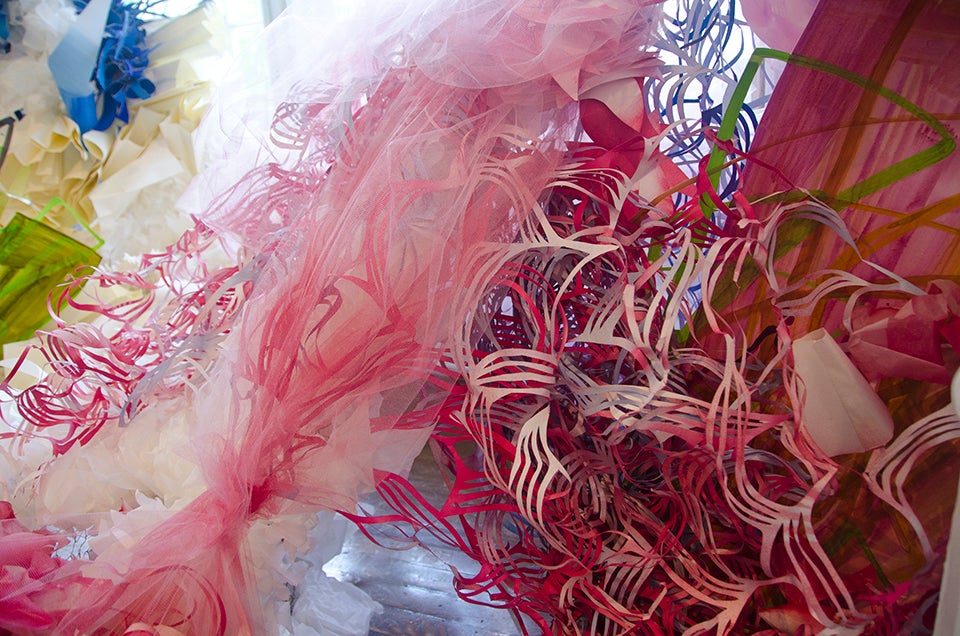 Nov. 22, 2019–Feb. 2, 2020
Weston Art Gallery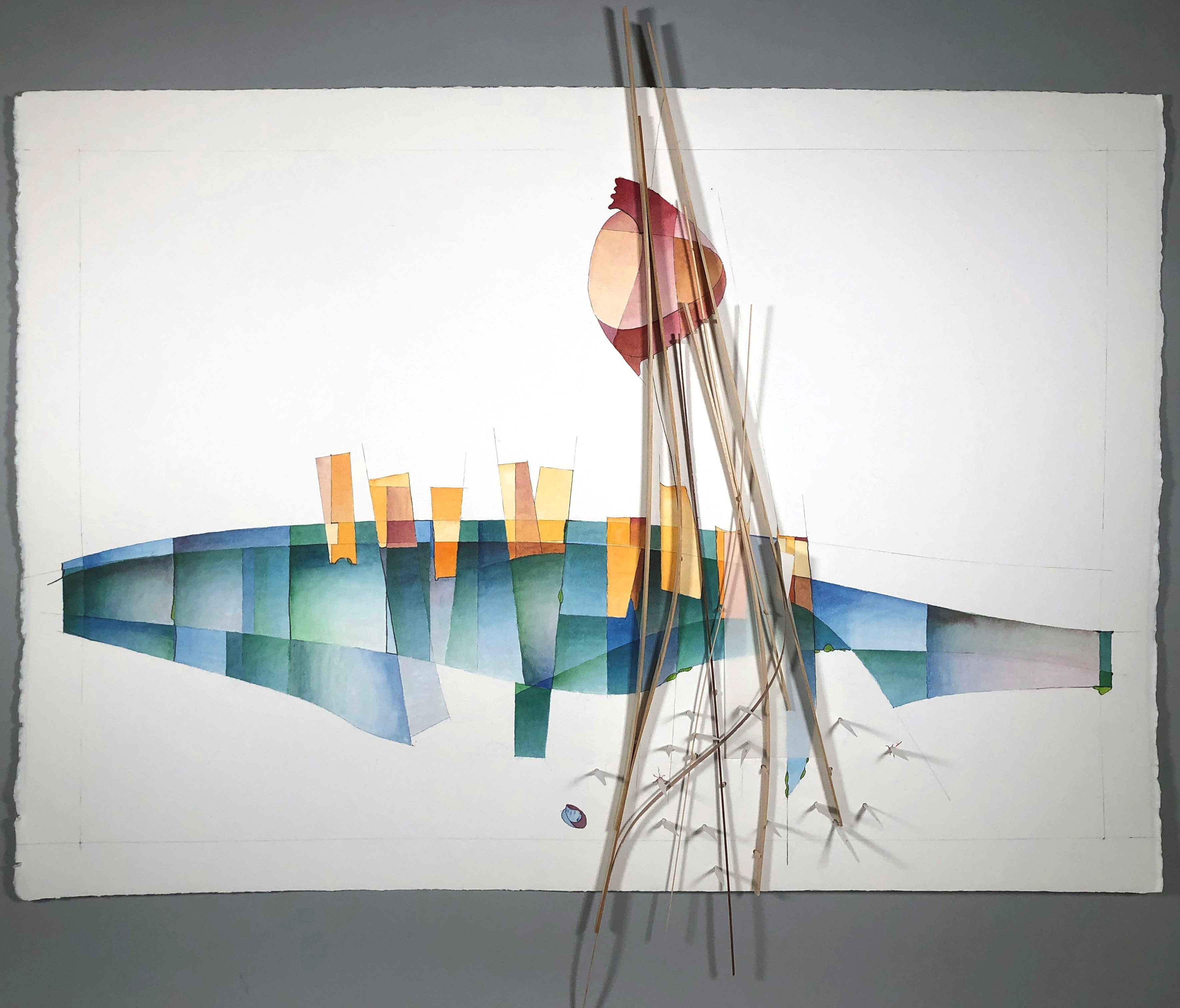 Nov. 22, 2019–Feb. 2, 2020
Weston Art Gallery
Share