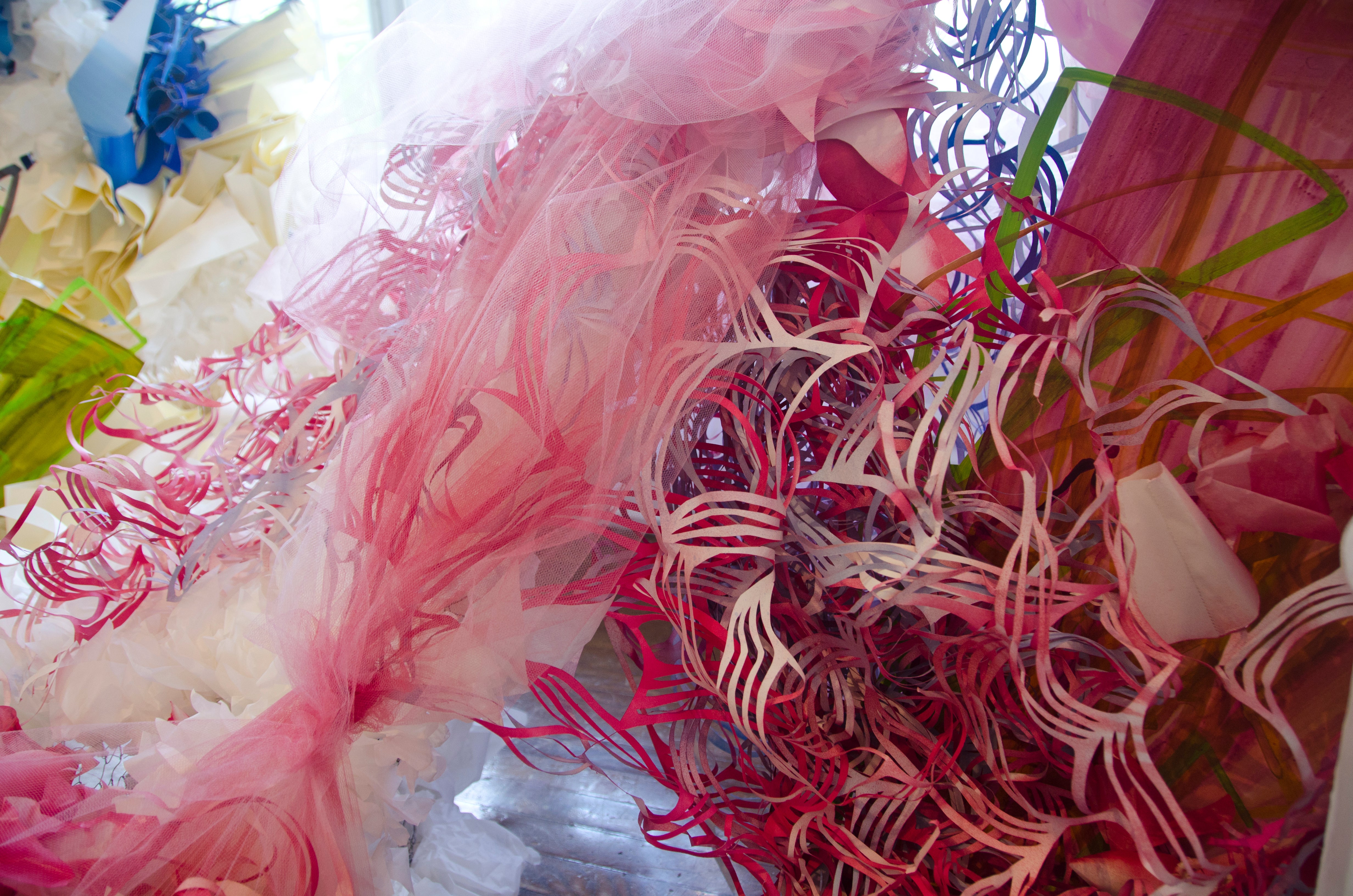 Emily Moores: Felt Embrace
Dates

Nov. 22, 2019–Feb. 2, 2020

Venue

Weston Art Gallery

Location

Street-level Exhibition Space
EXHIBITION CO-SPONSORS:
Elizabeth Stone; Sara M. and Michelle Vance Waddell
Emily Moores: Felt Embrace
CINCINNATI, OH—On Friday, November 22, from 6 to 8 p.m., the Cincinnati Arts Association's Alice F. and Harris K. Weston Art Gallery in the Aronoff Center for the Arts continues its 25th season by opening three new exhibitions linked by our interaction with physical space: Emily Moores's Felt Embrace, an undulating and ornate suspended installation in the Weston's street-level space comprised of wood, paper, and fabric; Image Space/Memory Space, a series of acetate drawings, videos, and site-specific installation by Joomi Chung that investigates topographical and cartographic themes; and Rules, Recipes, and Mythology—Works on Paper, an ongoing series of elegant watercolors incorporating structural assemblages by John Humphries that explores architectural and human intervention in landscape. (See separate press releases for the concurrent Joomi Chung and John Humphries exhibitions.)
In her intricate and ethereal installations, Emily Moores (Cincinnati, OH) investigates the affective dimensions of texture: the intimate interaction with an individual's feelings and body without physical touch. Responding to the vertical expanse of the Weston's street-level atrium, Moores constructs Felt Embrace, a new suspended installation assembled from folded and cut paper and fabric that combines ornamentation and patterns in a unified monumental mass, fragile and detailed, yet also ominous and tumultuous. With this new installation, Moores's recent addition of bold color into her work creates greater impact and dynamic contrast to its architectural setting.
Emily Moores earned a bachelor of fine arts in 2008 from the Cleveland Institute of Art and a master of fine arts in 2014 from the University of Cincinnati's College of Design, Architecture, Art and Planning. She has participated in group exhibitions at the Cleveland Foundation (Cleveland, OH); the Dougherty Arts Center (Austin, TX); and the Neon Heater Gallery (Findlay, OH). Moores has received a Summerfair Aid to Individual Artist Award (2014) and an Ohio Arts Council Individual Excellence Award (2017). She participated as a resident artist at the Vermont Studio Center (Johnson, VT) in 2012 and organized the "Corporeal Texture Conference" which hosted both national and international panelists at the University of Cincinnati's College of DAAP in 2014. In addition to her studio practice, Moores is the author and co-curator of the Cincinnati Five book series about artists.
Related Links
Concurrent Exhibition(s)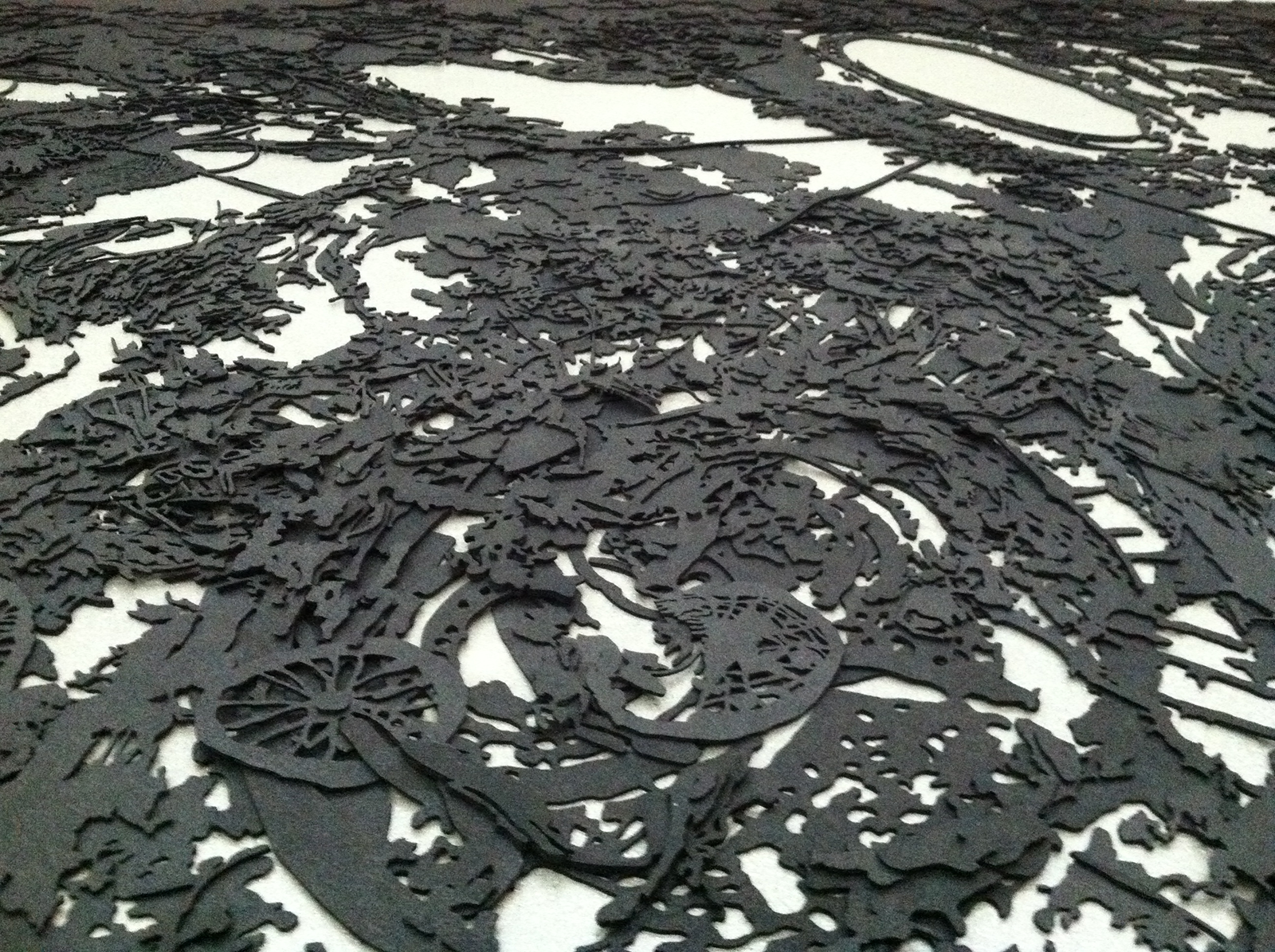 Nov. 22, 2019–Feb. 2, 2020
Weston Art Gallery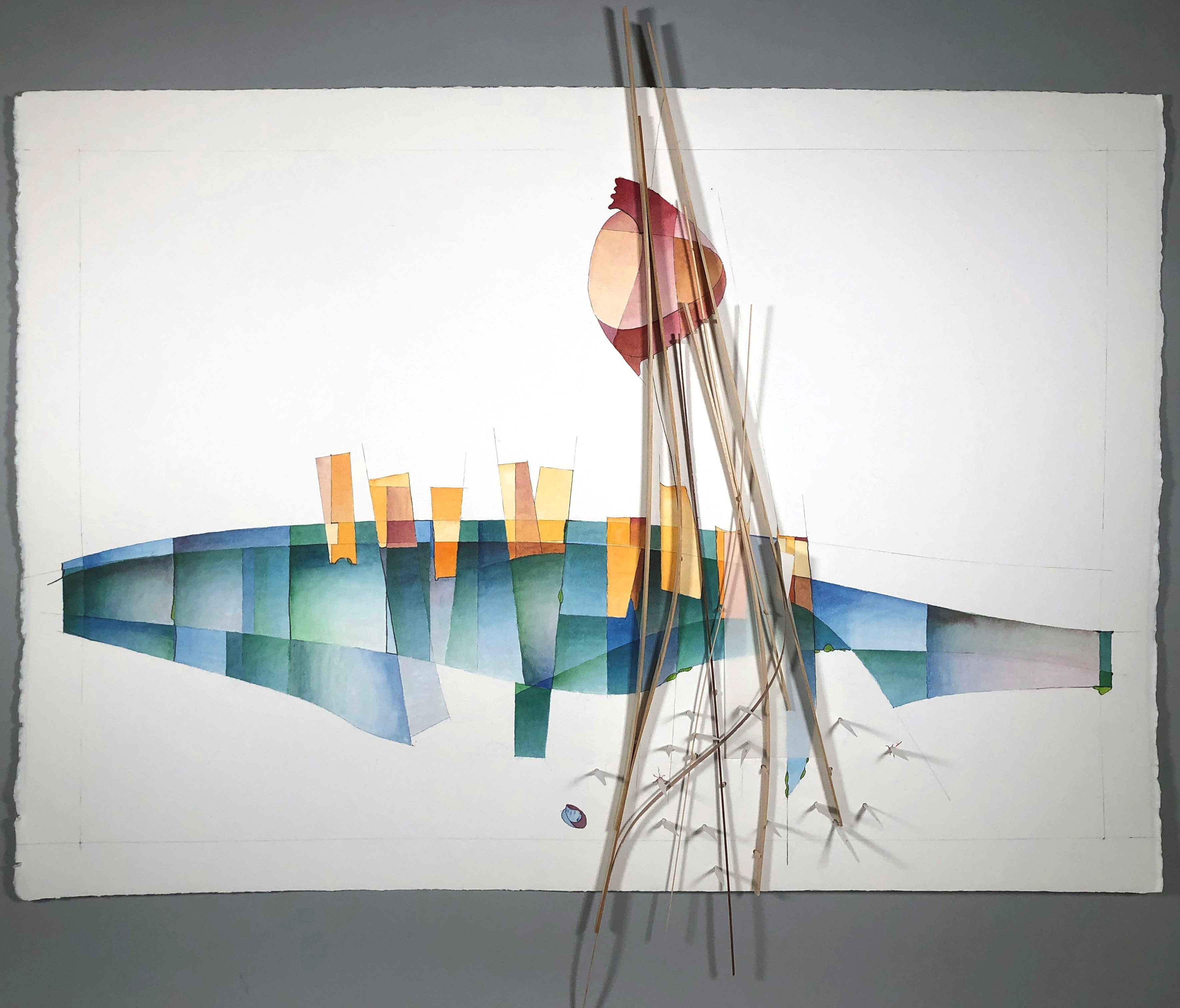 Nov. 22, 2019–Feb. 2, 2020
Weston Art Gallery
Share