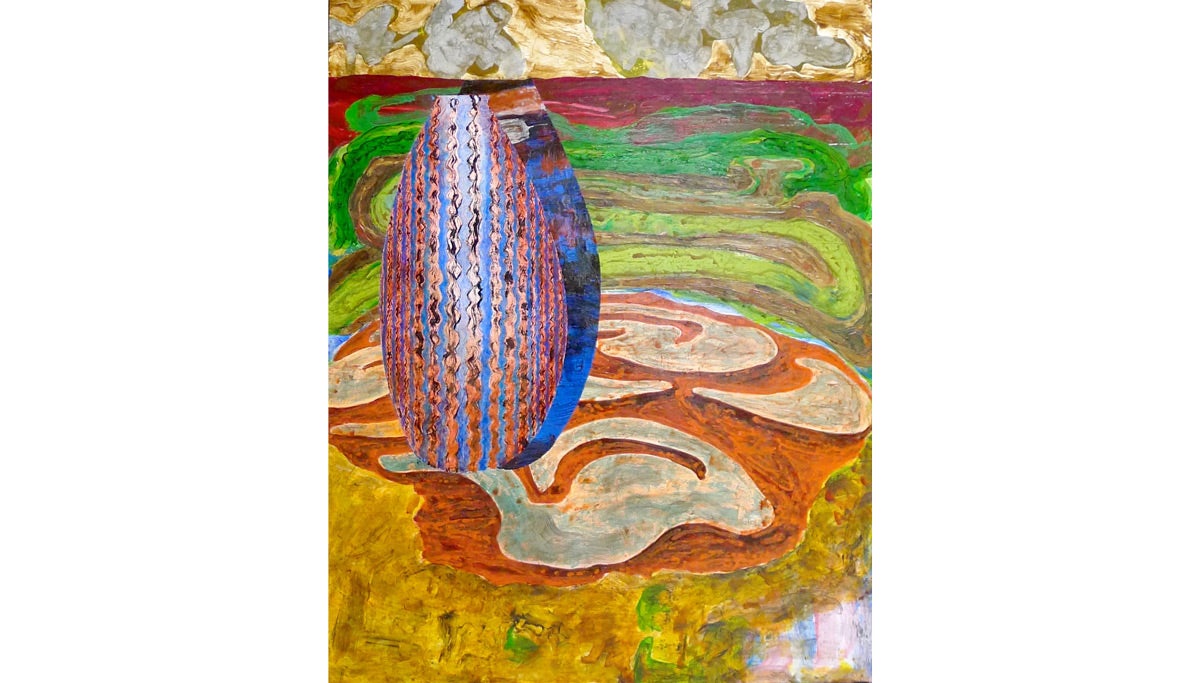 Frank Herrmann: New Works
Dates

Dec. 1, 2017–Jan. 28, 2018

Venue

Weston Art Gallery

Location

West Gallery
EXHIBITION CO-SPONSOR(S):
Toni LaBoiteaux
Vanessa and Richard Wayne
Frank Herrmann: New Works
CINCINNATI, Ohio—On Friday, December 1, from 6 to 8 p.m., the Cincinnati Arts Association's Alice F. and Harris K. Weston Art Gallery in the Aronoff Center for the Arts will open the winter season with three new exhibitions: Regular Guy Monuments, a series of monumental sculptures constructed from humble materials by Doug McGlumphy; New Works, a bold new series of large-scale acrylic paintings and intimate watercolors by renowned Cincinnati painter Frank Herrmann that suggests ancient cultures; and Sanctuary: Kathy Y. Wilson Living in a Colored Museum, a tantalizing look at the provocative and eclectic collection of artwork, memorabilia, and racist objects assembled by the acclaimed Cincinnati writer Kathy Y. Wilson and curated by Emily Buddendeck. (See separate press releases for the concurrent Doug McGlumphy and Kathy Y. Wilson exhibitions.)
In his first solo exhibition at the Weston Art Gallery, Guggenheim Fellow and award-winning painter Frank Herrmann (Cincinnati, OH) presents a new series of large-scale acrylic paintings and watercolor works on paper that explores mysterious bulbous forms suspended in primordial landscapes. Herrmann's evocative paintings suggest an emerging culture evolving in a recurrent cycle of growth, regeneration, and decay. These multilayered paintings and sensitive watercolors reflect the artist's aggressive persistence in pushing these expressions toward a final resolution, one that requires time and contemplation, yielding new discoveries upon each viewing.
Frank Herrmann is Professor Emeritus of Fine Arts at the University of Cincinnati's College of Design, Architecture, Art and Planning where he taught for more than forty years. He has been the recipient of numerous grants and awards that include Ohio Arts Council (OAC) Individual Artist Fellowships (1986, 2001); an OAC Project Grant (2001-02); Arts Midwest N.E.A. (1990); Summerfair Individual Artist Fellowships (1983, 2000); U.C. University Research Council Grants (1982, 1983, 1991); and the Authors, Editors and Composers Award from the Friends of the U.C. Libraries (2001, 2002, 2008, 2010). In 2001 he participated in an Ohio Arts Council residency at Castle Cimelice through the Foundation and Center for Contemporary Art in Prague, Czech Republic. In 2006 he was awarded the prestigious John Simon Guggenheim Fellowship. Hermann's work is represented in numerous public and private collections.
Related Links
Concurrent Exhibition(s)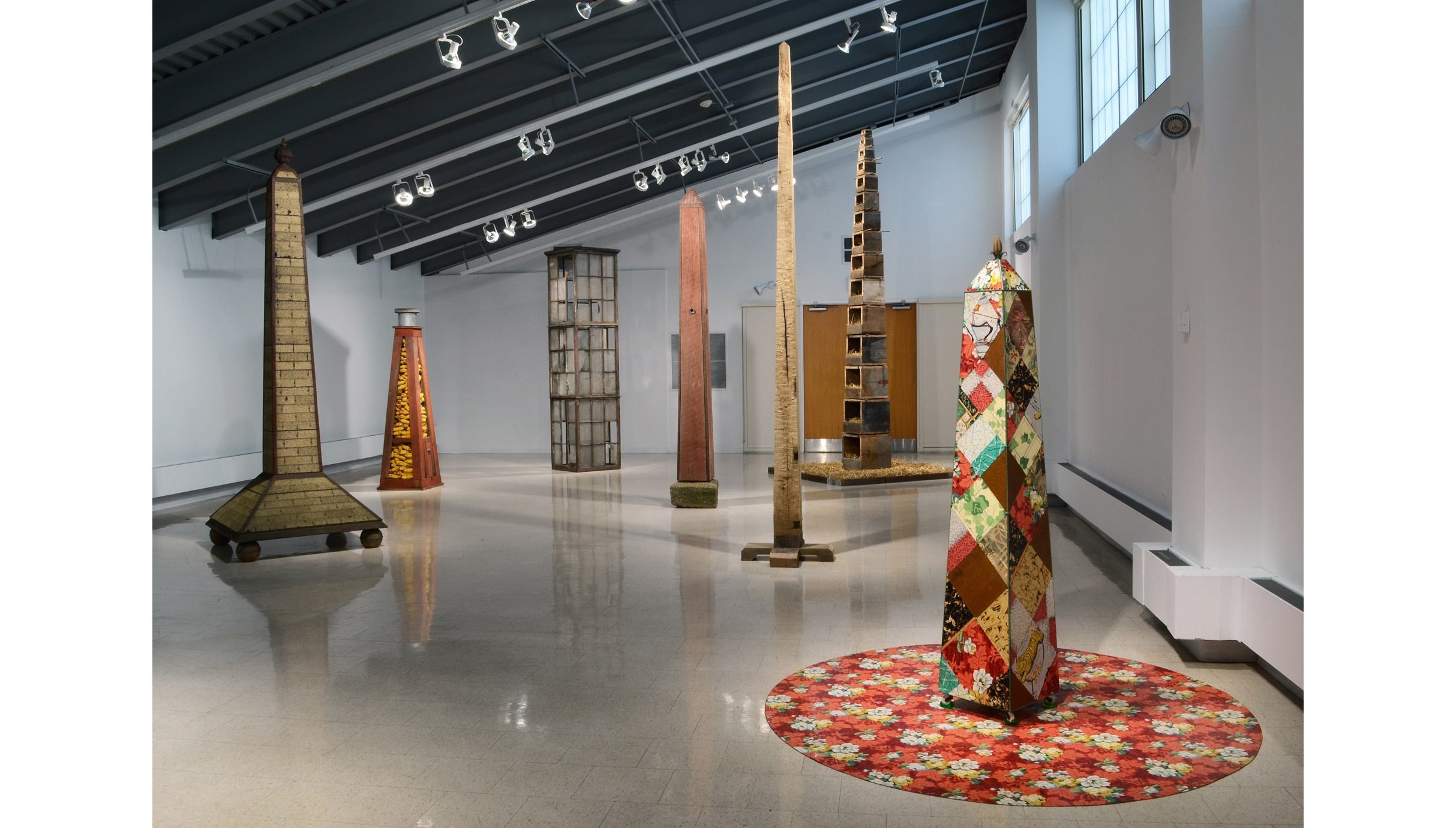 Dec. 1, 2017–Jan. 28, 2018
Weston Art Gallery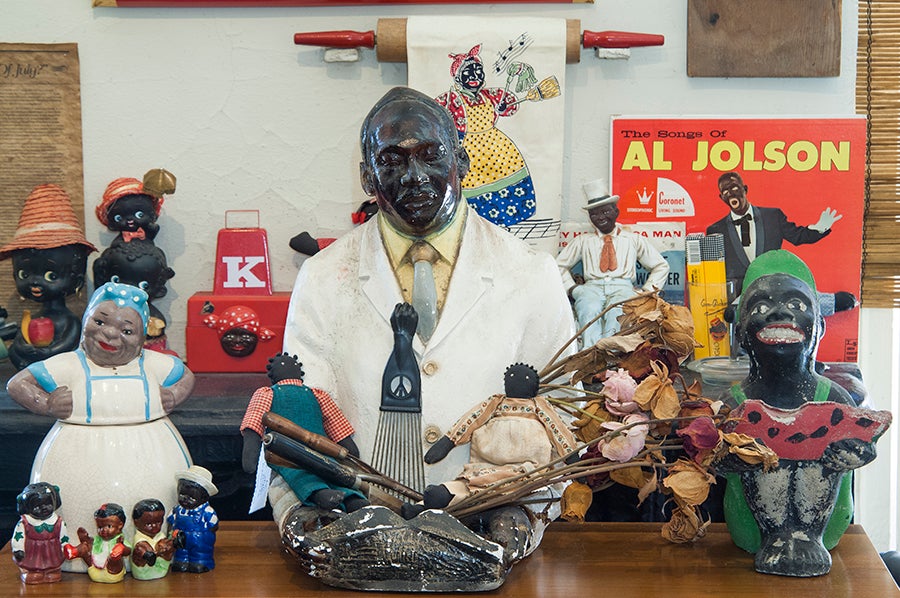 Dec. 1, 2017–Jan. 28, 2018
Weston Art Gallery
Share