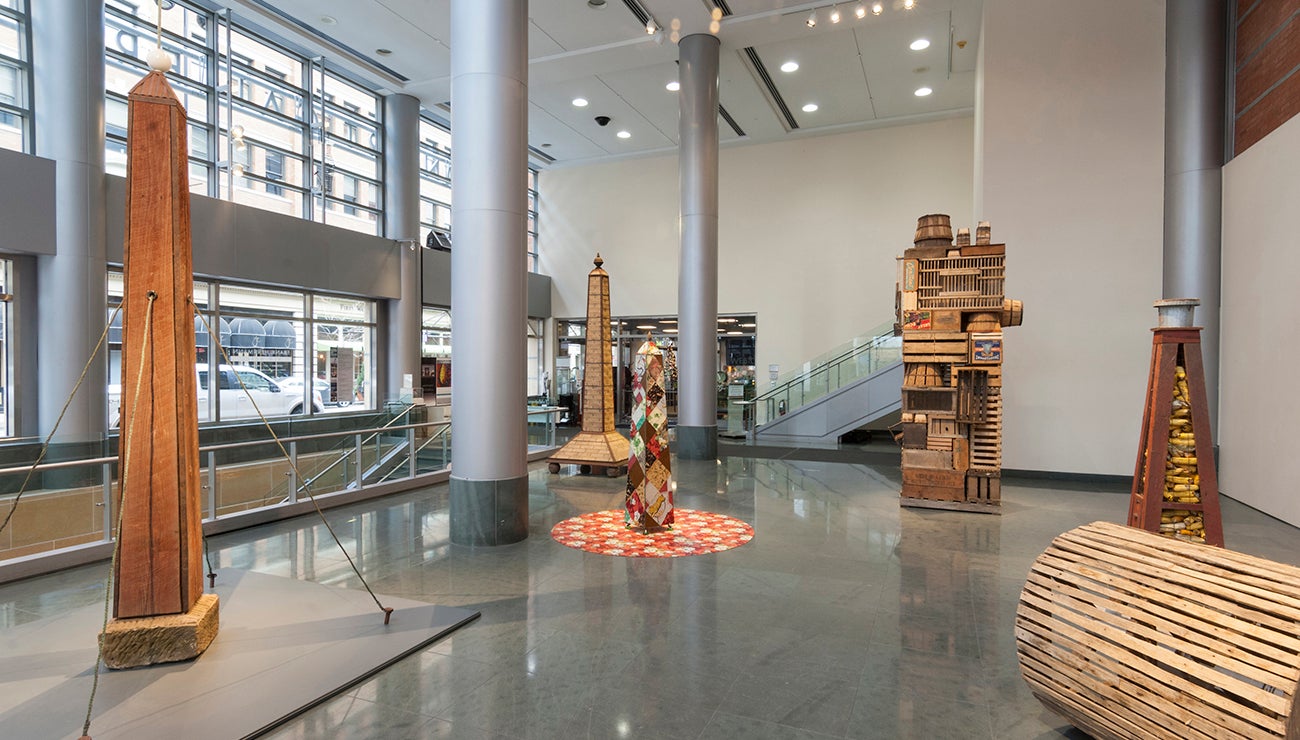 Doug McGlumphy: Regular Guy Monuments
Dates

Dec. 1, 2017–Jan. 28, 2018

Venue

Weston Art Gallery

Location

Street-Level Exhibition Space
EXHIBITION SPONSOR:
Dee and Tom Stegman
Doug McGlumphy: Regular Guy Monuments
CINCINNATI, Ohio—On Friday, December 1, from 6 to 8 p.m., the Cincinnati Arts Association's Alice F. and Harris K. Weston Art Gallery in the Aronoff Center for the Arts will open the winter season with three new exhibitions: Regular Guy Monuments, a series of monumental sculptures constructed from humble materials by Doug McGlumphy; New Works, a bold new series of large-scale acrylic paintings and intimate watercolors by renowned Cincinnati painter Frank Herrmann that suggests ancient cultures; and Sanctuary: Kathy Y. Wilson Living in a Colored Museum, a tantalizing look at the provocative and eclectic collection of artwork, memorabilia, and racist objects assembled by the acclaimed Cincinnati writer Kathy Y. Wilson and curated by Emily Buddendeck. (See separate press releases for the concurrent Frank Herrmann and Kathy Y. Wilson exhibitions.)
Using contemporary and salvaged architectural materials, Doug McGlumphy (Stone Creek, OH) creates large-scale sculptures that pay tribute to the working class. McGlumphy chooses the form of traditional monuments to begin his homage to the "regular guy." Rendering the monoliths in materials found in the architecture and daily lives of the working class, the idea of the ordinary becomes connected with the symbolism of the monumental. Working within the highly visible street-level exhibition space of the Weston, McGlumphy unveils an array of monumental sculptures that elevates these humble materials to a reverential status.
Doug McGlumphy is director of the Olin Fine Art Gallery at Washington & Jefferson College (Washington, PA) where he also teaches sculpture, drawing, and design. He received his Bachelor of Arts from Washington & Jefferson College and Master of Fine Arts from Indiana University of Pennsylvania (Indiana, PA). In addition, he owns and operates Hisrich Hills House Bed & Breakfast and ArtFarm (Stone Creek, OH). His sculpture has been featured in solo exhibitions at Pomerene Center for the Arts (Coshocton, OH); The College of Wooster Art Museum (Wooster, OH); and Olin Fine Art Gallery at Washington & Jefferson College.
Related Links
Concurrent Exhibition(s)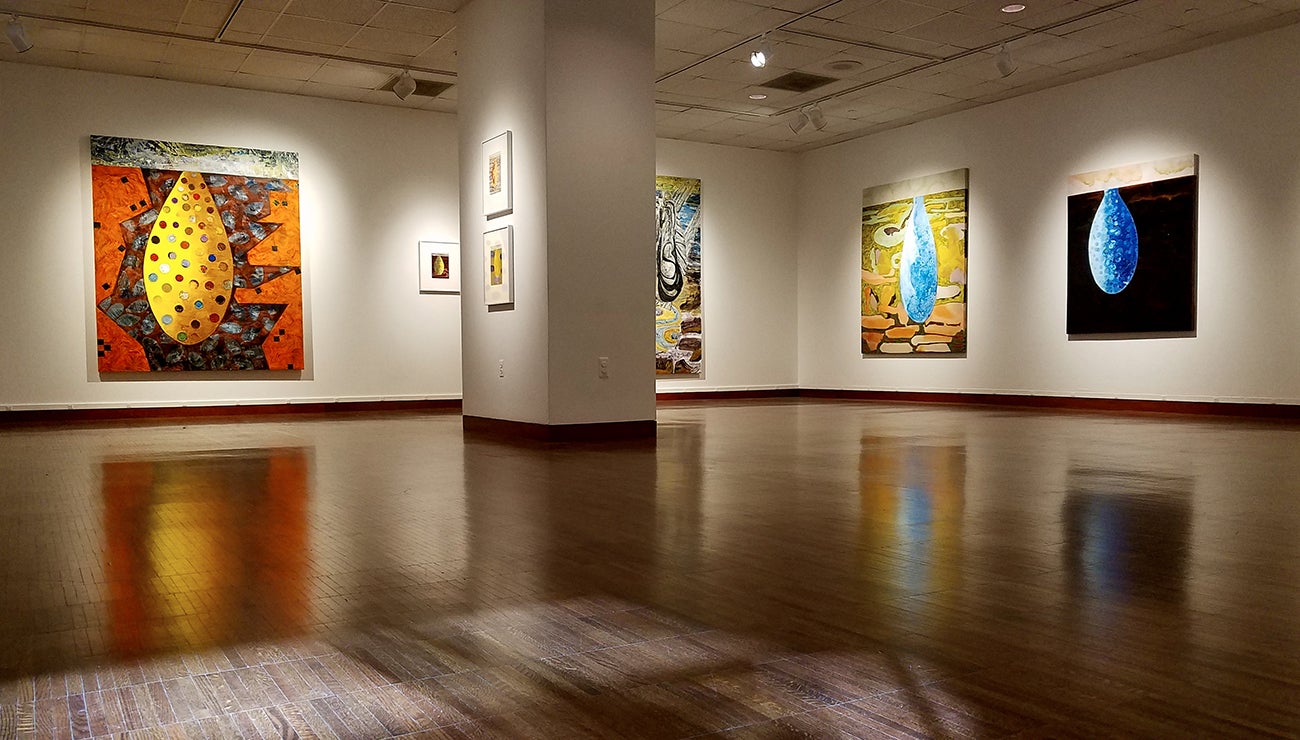 Dec. 1, 2017–Jan. 28, 2018
Weston Art Gallery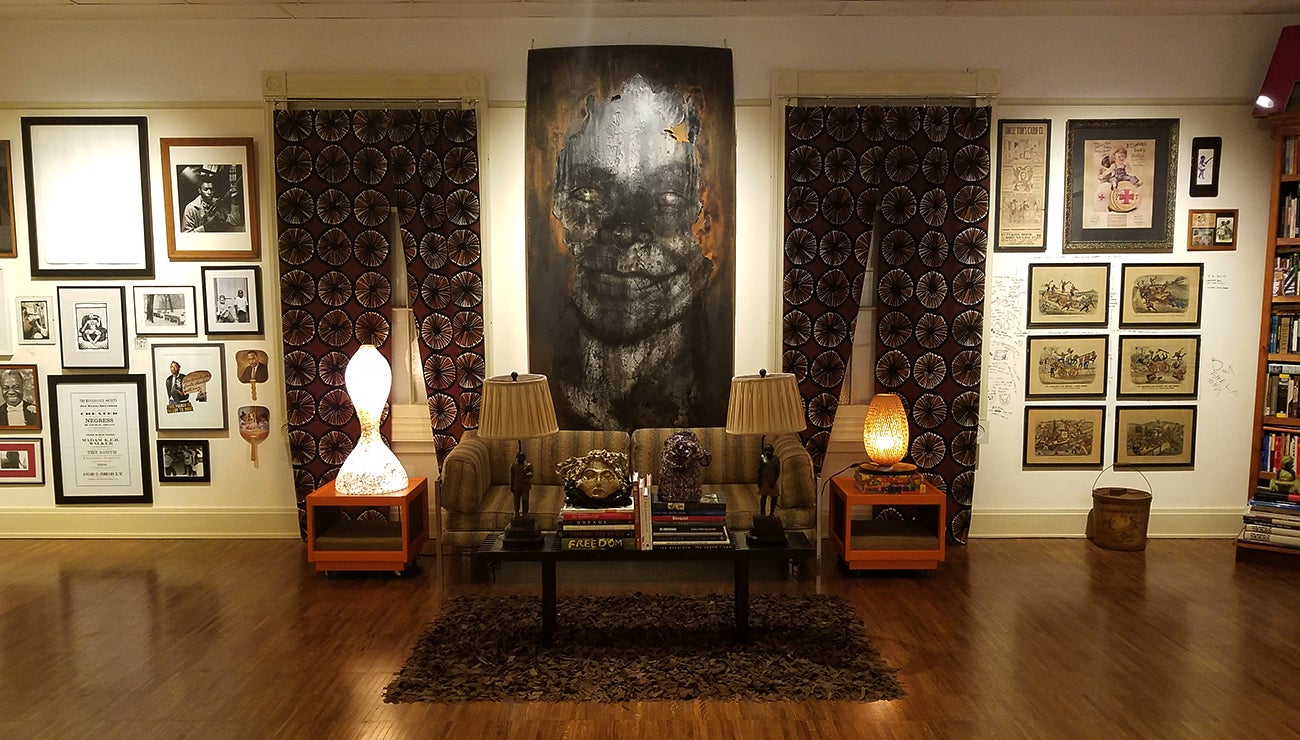 Dec. 1, 2017–Jan. 28, 2018
Weston Art Gallery
Share