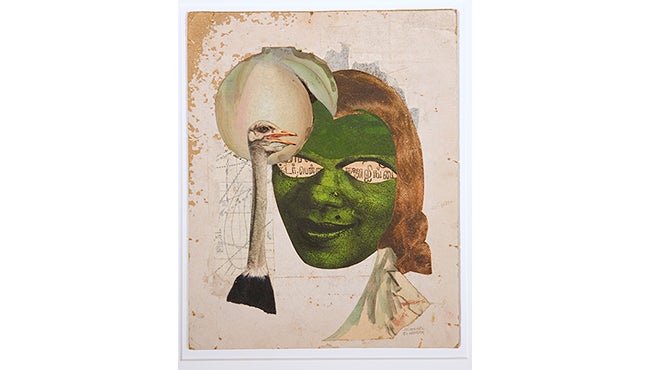 Signature Scheurer: A Retrospective of the Works of Michael Scheurer
Date

Apr. 28–Jun. 18, 2017

Venue

Weston Art Gallery

Location

West and East Galleries

SEASON SPONSOR(S):

Dee and Tom Stegman

EXHIBITION SPONSOR(S):

Helen and Brian Heekin/The Vista Foundation

The Maier Family

EXHIBITION CO-SPONSOR(S):

Michael Lowe

Elizabeth Stone

Tina Taft



The Waynes/A Tavola/Taglio

ADDITIONAL SUPPORT:

Milo F. Hanke, Mary Heider, Jenny Honnert Abell, Liz and Steve Scheurer, and Gail and Tim Seifert
Exhibition Details
CINCINNATI, Ohio—On Friday, April 28, from 6 to 8 p.m., the Cincinnati Arts Association's Alice F. and Harris K. Weston Art Gallery in the Aronoff Center for the Arts will open two new exhibitions: The Curiosity Motive, a new installation by Nate Ricciuto which constructs a dioramic landscape that creatively activates the Weston's street-level exhibition space; and Signature Scheurer, a more than forty-year survey of the collage-based works of Michael Scheurer. (See separate press release for the concurrent Nate Ricciuto exhibition.)
In a career spanning more than forty years, Michael Scheurer (Cincinnati, OH) has developed a unique aesthetic of sumptuous and richly worked collages which complements his reputation as a connoisseur of ancient, antique, and modern decorative art objects. His signature motifs of fanciful pen and ink drawings, bulbous nosed silhouettes, and perky girl/boy portraits from the 1970s and '80s have evolved into visually sophisticated collage series constructed from the disparate source material he finds in his inveterate antiquing research. Scheurer routinely mixes splattered paint, found drawings, handwritten manuscripts, cartoon snippets, fabric, Indian cinema posters, old chromolithographs, and torn advertisements that, in his inimitable style, become enigmatic works of timeless wonder. His clever and sometimes inscrutable references—reverent and sardonic—invite the viewer to ponder the picture space.
Michael Scheurer was born and raised in Cincinnati, OH. His early art instruction began as a child with classes at the Art Academy of Cincinnati. He studied liberal arts at Xavier University then moved to New York City in the early 1980s and studied textile design at the Fashion Institute of Technology. The cross-cultural nature of many of his pieces results from his broad exposure to art history and world religions accompanied by an expertise in African colonial tribal arts, exotic woven carpets, antique textiles, and European decorative arts. His travel and extended stays in New York, Los Angeles, San Francisco, and Tokyo also fuel his artistic output.
In Cincinnati he has been featured in solo, two-person, and group shows at the Contemporary Arts Center; Weston Art Gallery; Mark Patsfall Gallery; the former CANCO Gallery; Prairie; the former PAC Gallery; Phyllis Weston Gallery; Aisle Gallery; and HighStreet. In Northern Kentucky and Louisville he has shown at the Carnegie; the former Artisans Enterprise Center; and Zephyr Gallery. In 2009 he was selected for the Bridge Art Fair in New York. In 2010, the renowned Clay Street Press published Scheurer's Tabloid Series. In 2010-11 he participated in the travelling exhibition Excor: Revival of Exquisite Corpse, a publication and show in Santa Rosa, Berkeley, and San Francisco, CA. His artwork is held in private collections from New York to Sydney, Australia.
To celebrate his fifty years in the art world, the Weston Art Gallery is publishing a limited edition monograph, Signature Scheurer: The Art of Michael Scheurer, with a foreword by Michael Lowe and essay by New York-based writer and curator Jan Riley. Signature Scheurer will be available for sale at the Weston Art Gallery and Joseph-Beth Booksellers.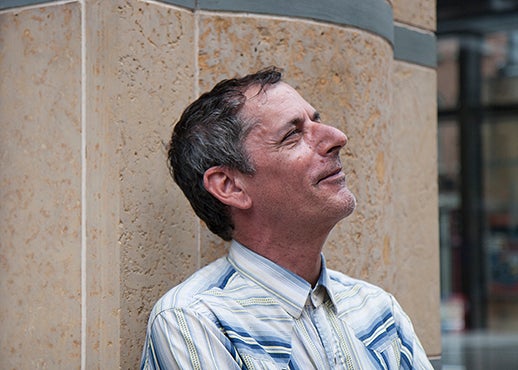 Weston Art Gallery
Weston Art Gallery
Event Starts
7:00 PM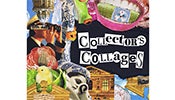 Weston Art Gallery
with artist Michael Scheurer
Weston Art Gallery
with artist Michael Scheurer
Weston Art Gallery
Event Starts
10:00 AM
Related Exhibitions
Weston Art Gallery
Weston Art Gallery