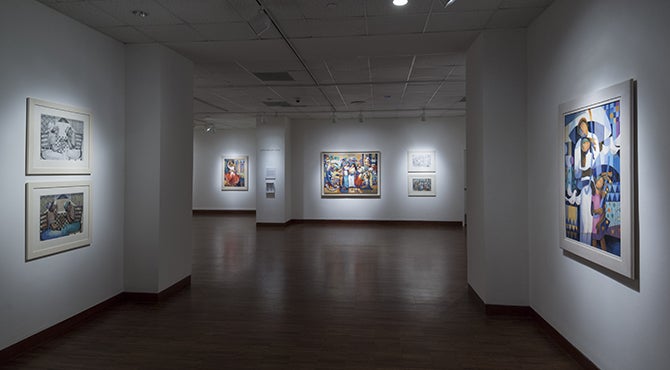 Joyce Phillips Young: Spirit Moves
Dates

DEC. 5, 2014 - FEB. 22, 2015

Venue

Weston Art Gallery

Location

East Gallery
EXHIBITION SPONSOR:
Dee and Tom Stegman
EXHIBITION SUPPORT:
Patricia & Jim King
Lennell & Pamela Rhodes Myricks
Joyce Phillips Young: Spirit Moves
Joyce Phillips Young: SPIRIT MOVES
December 5, 2014 – February 22, 2015
CINCINNATI, Ohio—On Friday, December 5, from 6 to 9 p.m., the Cincinnati Arts Association's Alice F. and Harris K. Weston Art Gallery in the Aronoff Center for the Arts will debut three new solo exhibitions that offer contrasting views on the human condition: The Man, a dark and sardonic look at human progress by Tim Rietenbach; Deus Otiosus, John Kortlander's dreamlike paintings that pose questions about religious belief; and Spirit Moves, a positive affirmation of the human spirit through the intricately layered figurative paintings of Joyce Phillips Young. (See separate press releases for the concurrent exhibitions by Tim Rietenbach and John Kortlander.)
Joyce Phillips Young's (Cincinnati, OH) paintings celebrate life by creating and communicating positive images that convey spiritual love, creative mind, and universal intelligence. In Sprit Moves, Phillips Young's intricate, colorful, and abstracted figurative works interweave geometric and organic patterns in harmonic layers that emulate rhythmic movement and capture joyous moments.
Joyce Phillips Young grew up in the village of Yellow Springs, OH—a small, rural, but progressive, college town with a rich cultural heritage. Her father was a Baptist minister, carpenter, and artisan. Her mother was an elementary school teacher who also worked at the Antioch College Library in Yellow Springs. Phillips Young's early childhood experiences, music training, and exposure to various working artists and Shakespearean Theater helped to spark and nurture her interest in the arts.
She attended Miami University in Oxford, OH, where she received a bachelor of fine arts in design in 1960 and a master of education in art education in 1963. She has also taken studio art courses at the Art Academy of Cincinnati and the University of Cincinnati. From 1963-97, Phillips Young worked as an art teacher, elementary school administrator, and as the K-l2 Supervisor of Art for the Cincinnati Public Schools. She has also taught African-American Art History at the University of Cincinnati from 1974-76. She has received significant recognition and numerous awards and commissions for her work as a painter, muralist, arts educator, and arts advocate. Her work in creating urban murals was featured in Ebony Magazine in 1982.
Phillips Young has exhibited in numerous group, individual, and invitational exhibitions locally, nationally, and in the Caribbean. Her work is in many private and corporate collections. Since retiring from the Cincinnati Public Schools in 1997, she has been a practicing professional artist and art consultant.
Concurrent Exhibition(s)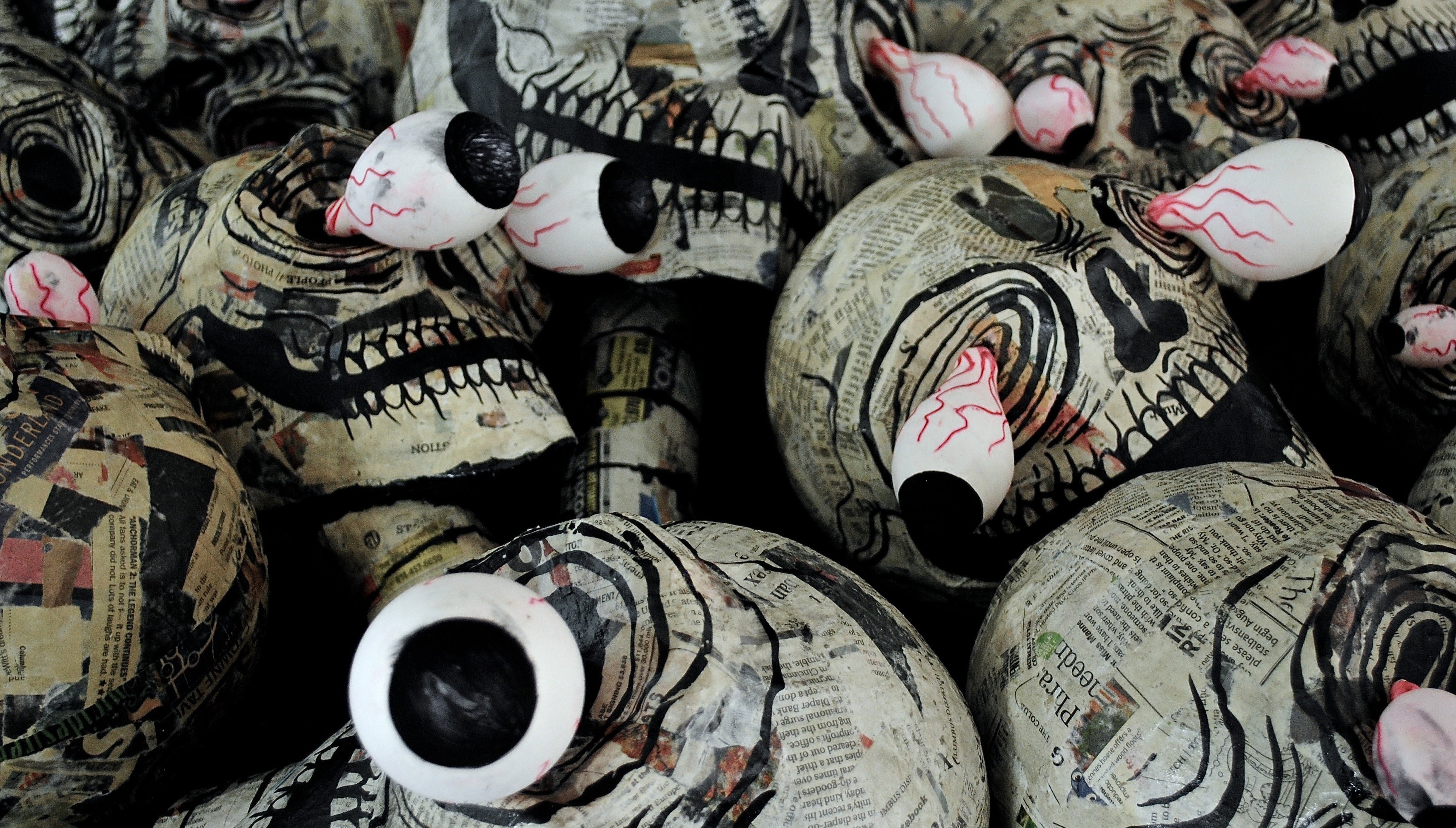 DEC. 5, 2014 - FEB. 22, 2015
Weston Art Gallery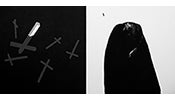 DEC. 5, 2014 - FEB. 22, 2015
Weston Art Gallery
Share