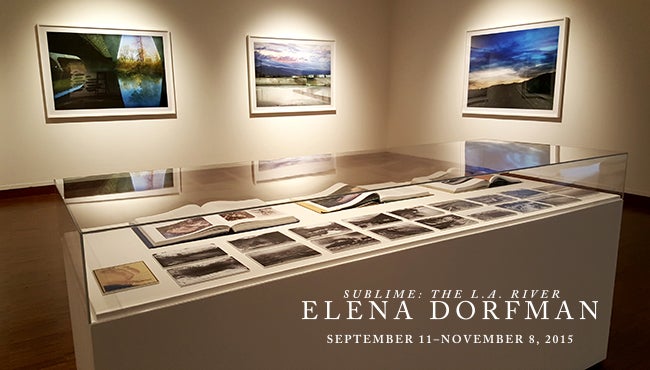 Elena Dorfman, Sublime: The L. A. River
Date

SEP. 11 - NOV. 08, 2015

Venue

Weston Art Gallery

Location

West Gallery

SEASON SPONSOR:

Dee and Tom Stegman

EXHIBITION SPONSOR(S):

Dinsmore & Shohl LLP

FotoFocus

Helen and Brian Heekin

EXHIBITION CO-SPONSOR(S):

Murray Sinclaire, Jr./Ross, Sinclaire & Associates, LLC; Sara M. and Michelle Vance Waddell
Exhibition Details
CINCINNATI, Ohio—On Friday, September 11, from 6 to 8 p.m., the Cincinnati Arts Association's Alice F. and Harris K. Weston Art Gallery in the Aronoff Center for the Arts will debut its 21st exhibition season with an opening reception for two solo exhibitions that explore our conflicted relationship with the natural environment and our efforts to control and shape it to suit our needs. Donald Kelley will install mixed-media sculptural works, Transformed Worlds, while Elena Dorfman will showcase a new suite of large-scale photographs, Sublime: The L.A. River. (See separate press release for the concurrent exhibition by Donald Kelley.)
In Sublime: The L.A. River, Elena Dorfman (Los Angeles, CA) painstakingly creates complex multilayered photographs that chronicle the Los Angeles River, the banks of which were home to the early settlers of the western metropolis. In 1938, the river was encased in concrete to tame the devastating floods of the early twentieth century, and has since largely been ignored. Walking the fifty-two miles of the river and then sifting through thousands of her images, Dorfman references the ongoing landscape tradition, including the Hudson River School, a mid-19th-century American art movement whose aesthetic vision was influenced by romanticism. Both the Hudson River School and the Los Angeles River were
established in 1825. Dorfman's imagery offers allegorical references to the cyclical ebb and flow between civilization and savagery, the cycle through social and cultural development, and the descent into ruin and back again.
Dorfman's photographs are elaborate constructs that rely on a series of aesthetic decisions, utilizing images made along the river over the course of several years. Scenes from the urban waterway are inspired by a real place yet are ultimately revealed as unreal, perhaps even surreal. To contextualize her process and offer insight into the L.A. River's history, documentary materials including postcards, maps, books, and historical references will be presented in conjunction with the photographs.
A finalist for the BMW-Paris Photo Prize, Elena Dorfman's photographs and video installations have been exhibited worldwide at venues including the Palazzo Strozzi (Florence, Italy); the Triennale di Milano (Milan, Italy); the Walker Art Center (Minneapolis, MN); the 21c Museum Hotel (Louisville, KY); and the San Francisco Museum of Modern Art (San Francisco, CA) and acclaimed in publications including Art Ltd, Art News, and Aperture, among others. Her work is the subject of three previous monographs: The Pleasure Park (Modernism, 2009), Fandomania: Characters & Cosplay (Aperture, 2007), and Still Lovers (Channel Photographics, 2005). She lives and works in Los Angeles.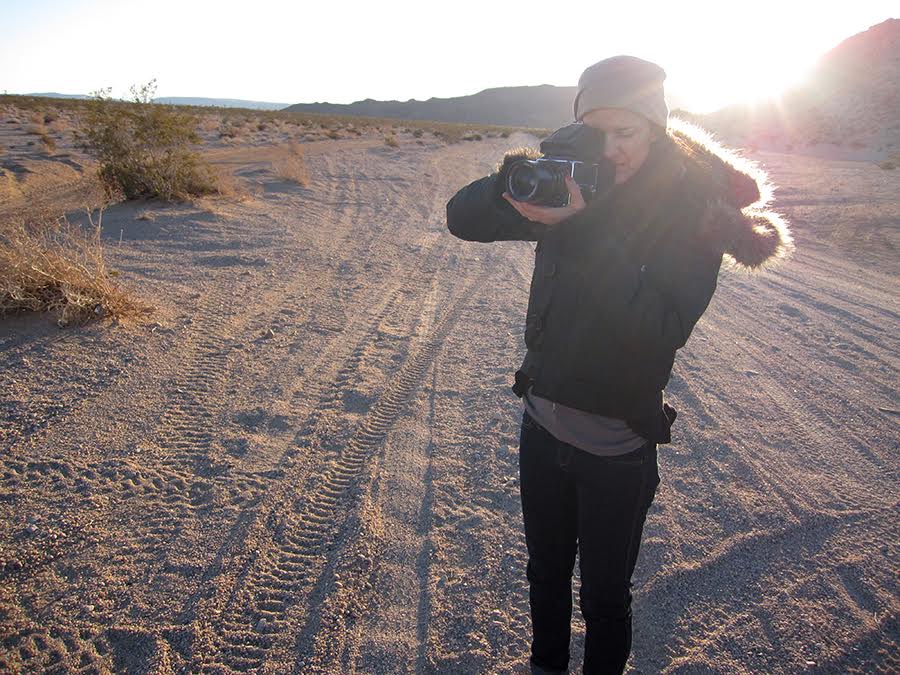 Weston Art Gallery
with Elena Dorfman
Weston Art Gallery
with Elena Dorfman
Weston Art Gallery
Event Starts
2:00 PM
Related Exhibitions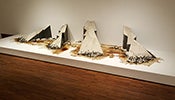 Weston Art Gallery
Weston Art Gallery