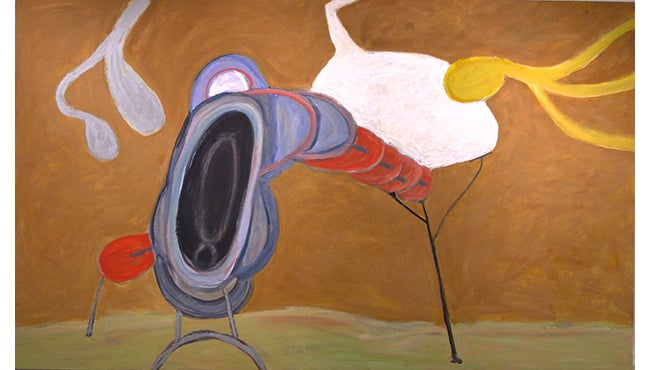 Dennison W. Griffith: Another World
Date

June

17

-

Aug

28

, 2016

Venue

Weston Art Gallery

Location

Street-Level Exhibition Space and West Gallery

SEASON SPONSOR:

Dee and Tom Stegman

EXHIBITION SPONSOR:

Ginger Warner
Exhibition Details
CINCINNATI, Ohio—On Friday, June 17, from 6 to 8 p.m., the Cincinnati Arts Association's Alice F. and Harris K. Weston Art Gallery in the Aronoff Center for the Arts will open two new exhibitions for the summer. Another World is a series of bold and energetic large-scale paintings by the late Dennison W. Griffith and Lost in the Making is a series of intricately constructed miniature worlds by Christian Schmit. (See separate press release for the concurrent exhibition by Christian Schmit.)
In a professional arts career spanning more than three decades, Dennison W. Griffith (Columbus, OH) was immersed in the visual arts as both a dedicated artist and arts administrator. Despite the time demands of his involvement with such venerable institutions as the Ohio Foundation for the Arts, the Ohio Arts Council, the Columbus Museum of Art, and most recently as the much beloved president of the Columbus College of Art and Design (CCAD), Griffith always found time to devote to his studio practice and his primary love of painting. While he explored a number of media including photography, painting remained the one constant throughout his career as he was consistently drawn to the physical and gestural qualities of the medium.
Shortly after his retirement as president of CCAD in 2014, Griffith was confronted with his greatest challenge when he was diagnosed with a rare and inoperable form of cancer. Despite this devastating news, he refused to give up and focused instead on creating an entirely new body of bold and enigmatic paintings and works on paper that culminated in the exhibition Another World. In this wonderful series of work, Griffith explores surreal landscapes populated by a cast of colorful and biomorphic characters often tenuously tethered or supported by crutches or ladders.
The predominantly large-scale paintings reveal the artist's love of materials. Applying encaustic (melted beeswax) as a textural and translucent ground on lightweight rigid panels, Griffith then layered oil paint on the surface, taking full advantage of the fluidity and lushness of the medium to create his awkward and cartoonish characters in these exuberant paintings that both celebrate life and reproduction and speak to our frailty. As the artist eloquently stated during a conversation with Michael Goodson, director of exhibitions at the Beeler Gallery at CCAD, "These are not cancer paintings. They are about being alive." Another World serves as an inspiring testament to those words.
Dennison W. Griffith earned a bachelor of fine arts from Ohio Wesleyan University in 1974 and a master of fine arts from Ohio State University in 1994. He was the recipient of artist fellowships for painting from the Greater Columbus Arts Council (1996), the Ohio Arts Council (1987-88 and 1989-90), and an Arts Midwest/NEA Regional Fellowship in 1990-91. His work has been included in more than eighty solo and group exhibitions and is represented in such collections as the Butler Institute of American Art, the Southern Ohio Museum and Cultural Center, and the Columbus Metropolitan Library, as well as corporate collections ranging from Chase Manhattan Bank in New York City to ARCO in Los Angeles, CA. His work is represented by Hammond Harkins Gallery in Columbus, OH. Griffith served as president of the Columbus College of Art and Design from 1998 until his retirement in 2014. He died on January 18, 2016, at age 63 following a prolonged and gallant struggle with cancer.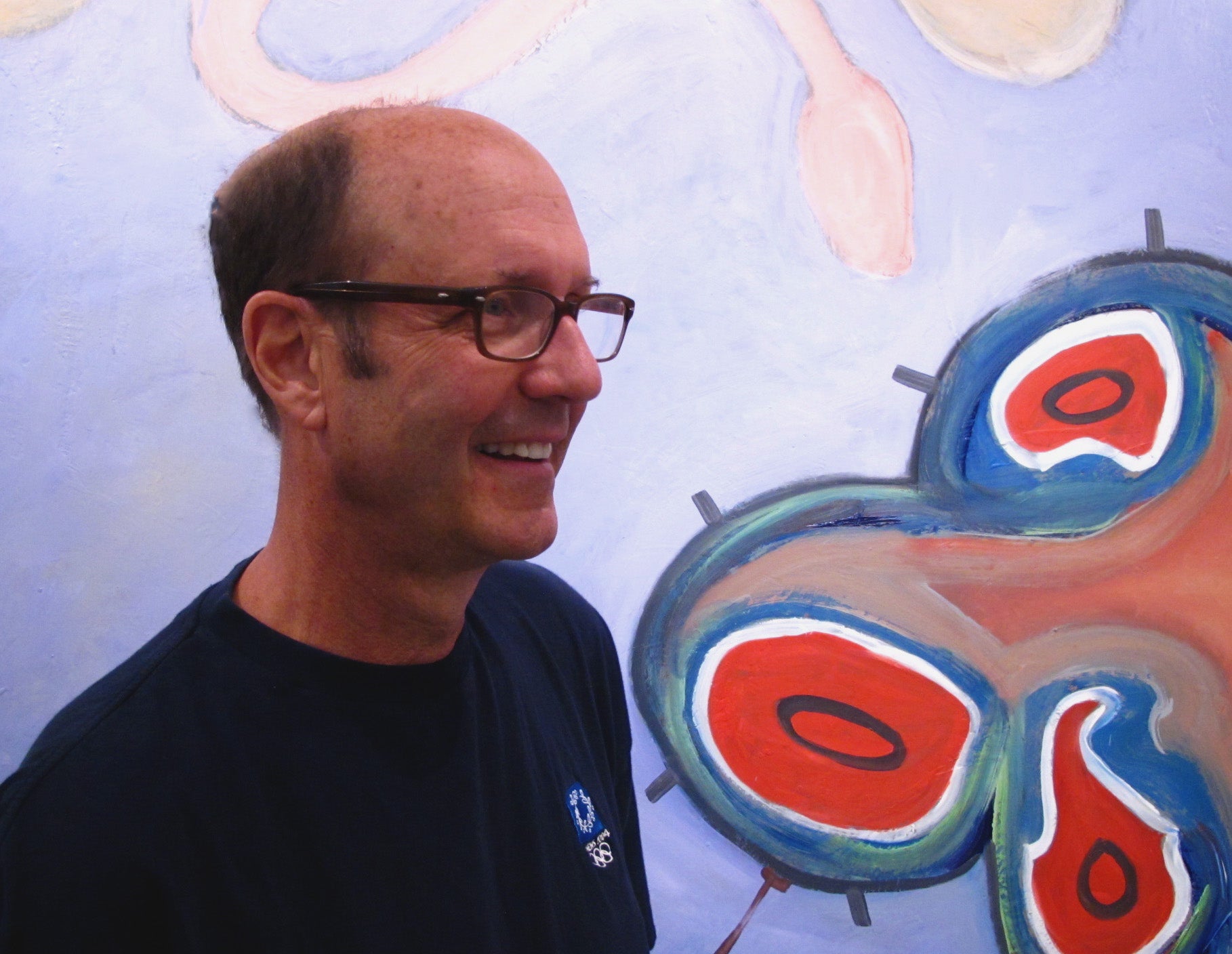 Weston Art Gallery
Weston Art Gallery
Event Starts
7:00 PM
Related Exhibitions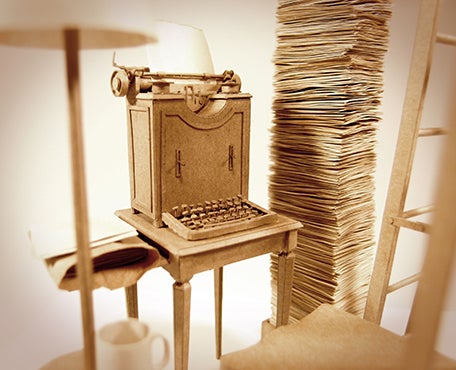 Weston Art Gallery
Weston Art Gallery