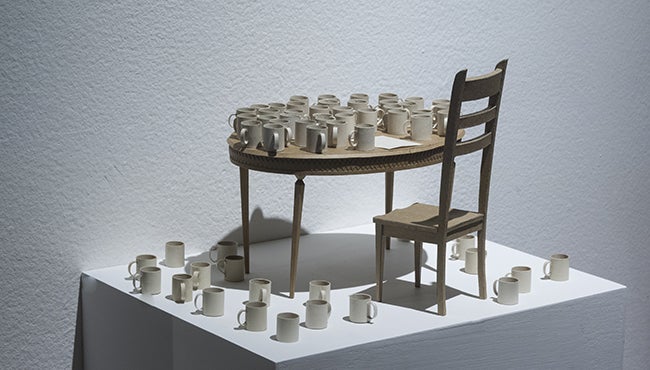 Christian Schmit: Lost in the Making
Date

June

17

-

Aug

28

, 2016

Venue

Weston Art Gallery

Location

East Gallery

SEASON SPONSOR:

Dee and Tom Stegman

EXHIBITION SPONSOR(S):

Jackie and Mitch Meyers

Barbara and Gates Moss
Exhibition Details
CINCINNATI, Ohio—On Friday, June 17, from 6 to 8 p.m., the Cincinnati Arts Association's Alice F. and Harris K. Weston Art Gallery in the Aronoff Center for the Arts will open two new exhibitions for the summer. Another World is a series of bold and energetic large-scale paintings by the late Dennison W. Griffith and Lost in the Making is a series of intricately constructed miniature worlds by Christian Schmit. (See separate press release for the concurrent exhibition by Dennison W. Griffith.)
Christian Schmit's (Lakeside Park, KY) intimate and intricately constructed sculptures allude to the secret and obsessive activities of unseen characters. Each character is in the process of creating a life's work, a magnum opus, though never with the intention of revealing this tour de force to the world. In each instance the maker has disappeared into a world of his own making—constructing protective fortifications, a labyrinth to confound interlopers, and a home within a home to shelter dreaming.
In Lost in the Making, Schmit's fascinating miniature world operates in the monochromatic tone of meticulously transformed consumer-based cardboard packaging from which it is constructed. Furniture, books, typewriters, and fanciful combinations of mechanical parts form a nostalgic archive of our collected world, inspiring awe and fascination from the viewer who, like Gulliver, towers above the artist's creations.
Christian Schmit earned a bachelor of fine arts from the Art Academy of Cincinnati in 1994 and a master of fine arts from the College of Design, Architecture, Art and Planning (DAAP) at the University of Cincinnati in 2011. He has served as an adjunct faculty member at U.C. – DAAP's School of Art and the Art Academy of Cincinnati. In 2016, he was awarded a Sustainable Arts Foundation Fellowship from the Vermont Studio Center where he will participate in an upcoming summer residency.
Schmit's sculpture has been featured in solo exhibitions in Cincinnati-area venues that include 1305 Gallery; Eva G. Farris Art Gallery at Thomas More College; The Flats Gallery (operated by Mount St. Joseph University); the Carnegie Arts Center; and the UnMuseum at the Contemporary Arts Center as well as group exhibitions at Pique Gallery (Covington, KY); The Sculpture Center (Cleveland, OH); Wave Pool and Manifest Gallery (both Cincinnati, OH). His work is represented in numerous private collections.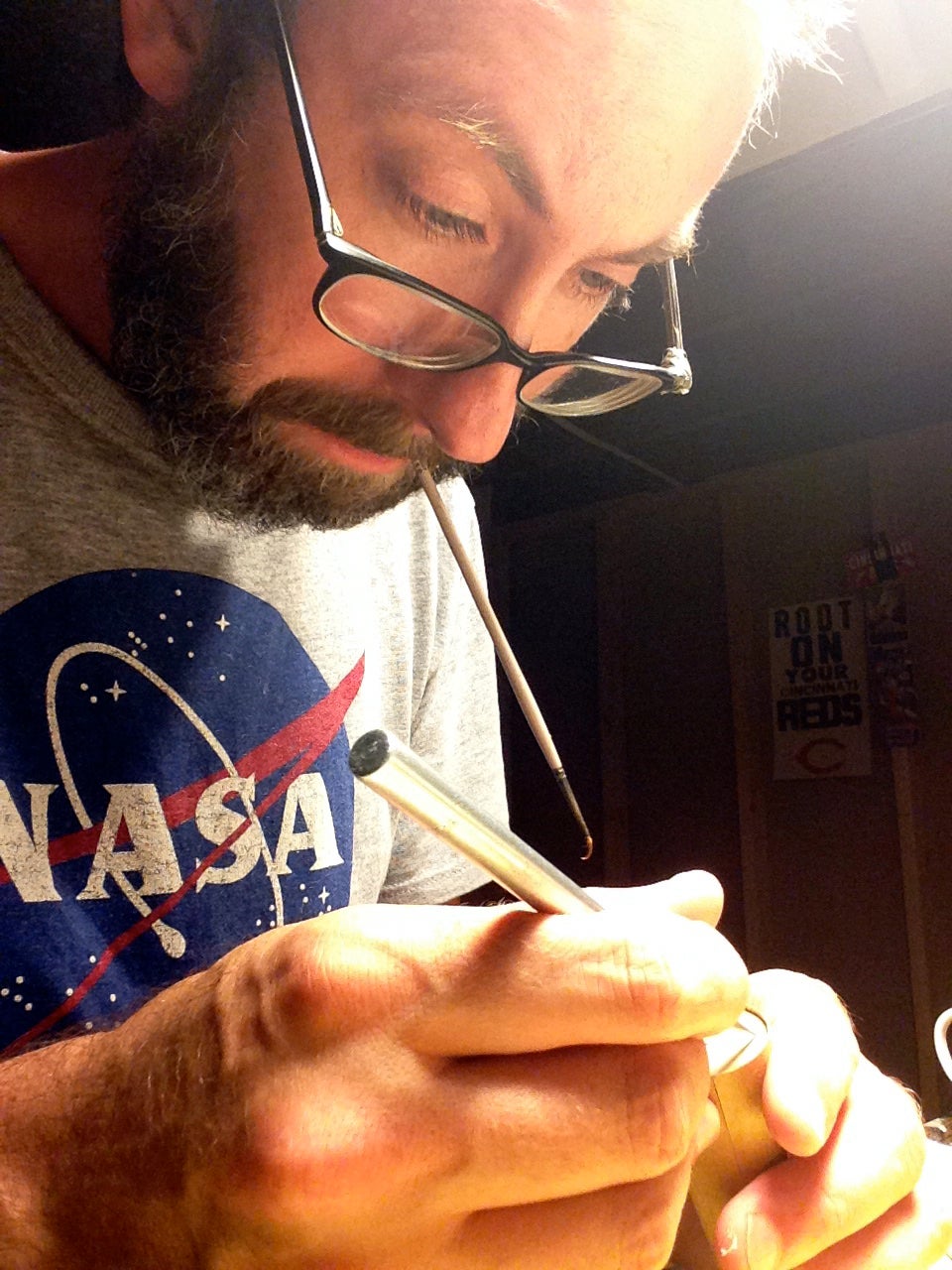 Weston Art Gallery
with Christian Schmit
Weston Art Gallery
with Christian Schmit
Weston Art Gallery
Event Starts
7:00 PM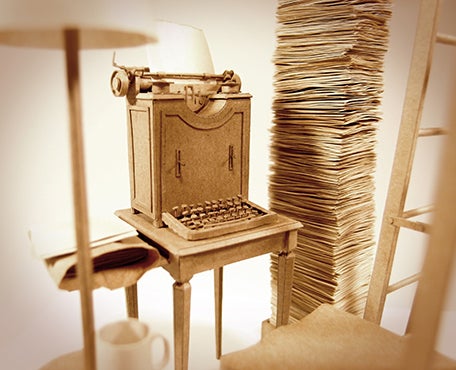 Weston Art Gallery
with Christian Schmit and Word Play
Weston Art Gallery
with Christian Schmit and Word Play
Weston Art Gallery
Event Starts
10:00 AM
Related Exhibitions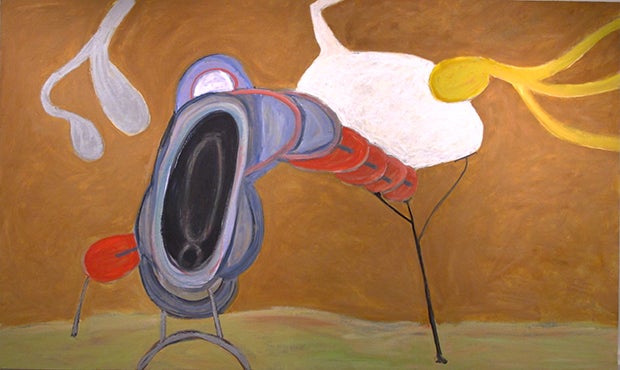 Weston Art Gallery
Weston Art Gallery