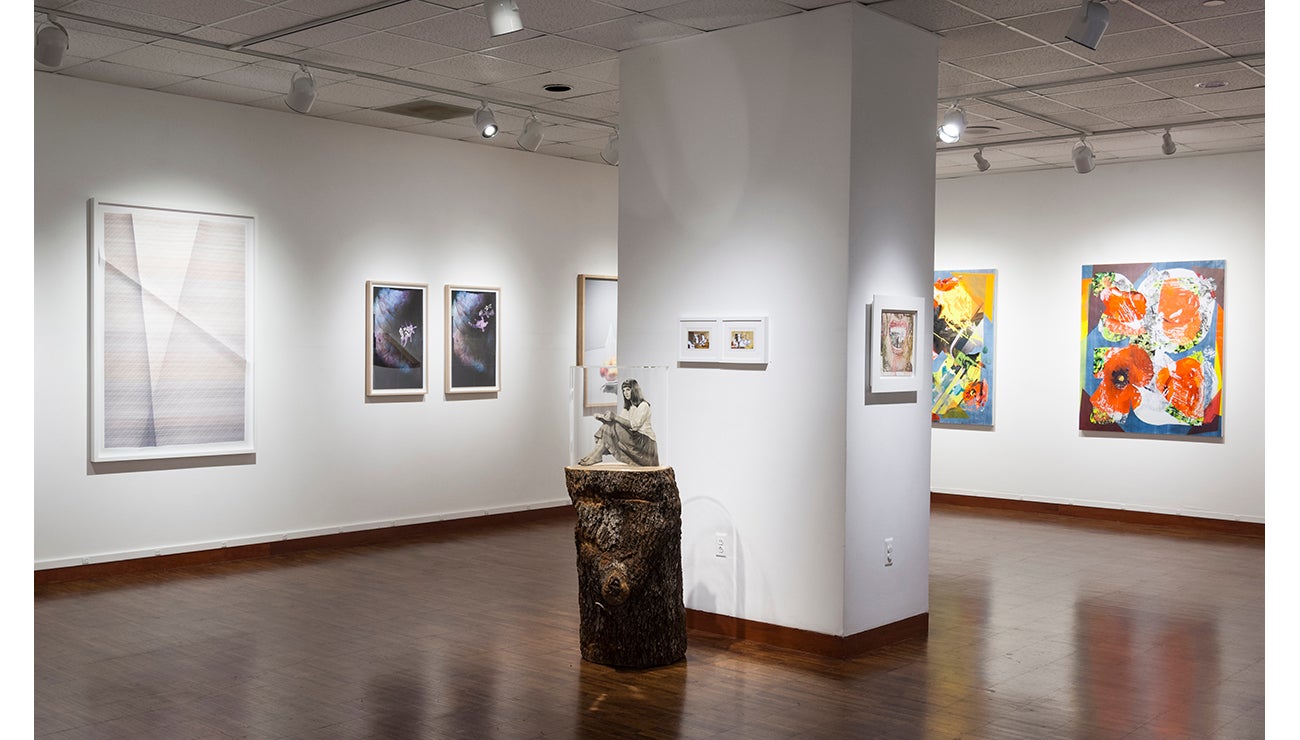 Wide Angle: Photography Out of Bounds
Date

Sept. 21–Nov. 18, 2018

Venue

Weston Art Gallery

Location

West and East Galleries

EXHIBITION SPONSOR:

EXHIBITION CO-SPONSORS:

Lennell and Pamela Rhodes Myricks

Vanessa and Rick Wayne
Exhibition Details
CINCINNATI, Ohio—On Friday, September 21, from 6 to 8 p.m., the Cincinnati Arts Association's Alice F. and Harris K. Weston Art Gallery in the Aronoff Center for the Arts kicks off its 2018-19 exhibition season with two new photography exhibitions organized and presented by FotoFocus and curated by Carissa Barnard, FotoFocus Deputy Director of Exhibitions and Programming. Prospect and Refuge is an evocative installation with an accompanying selection of photographic spatial manipulations by Chris Engman (Los Angeles, CA) that combines photography and constructed artifice. Wide Angle: Photography Out of Bounds presents an impressive selection of regional, national, and international artists who engage with photographic imagery through collage and alternative processes.
Wide Angle: Photography Out of Bounds recognizes photography's central role in collage. Occupying the lower level of the Weston Art Gallery, this exhibition includes artists who manipulate and recompose imagery to recontextualize narratives drawn from our current social, political, and cultural climate. These multimedia artists blur the lines between different media—challenging high and low art conventions—to push the boundaries of photography by rearranging, patterning, and dramatically altering images to rewrite the traditions of visual language. Through these manipulations, images are forced out of context and into bizarre, subversive, and humorous visual translations of the current culture.
Wide Angle includes international artists recognized in the genre alongside artists from the region working with collage-inspired techniques. Featured artists are Jimmy Baker, Kathe Burkhart, Harry Callahan, Tom Friedman, Robert Heinecken, John Houck, Mike Jacobs, Sol Lewitt, Goshka Macuga, Rick Mallette, Christian Marclay, Marilyn Minter, Laurel Nakadate, Seth Price, Robert Rauschenberg, Brett Schieszer, Sheida Soleimani, John Stezaker, Sigrid Viir, and John Wesley.
Curator and Local Artist Biographies
Carissa Barnard is the Deputy Director of Exhibitions and Programming at FotoFocus Cincinnati. Barnard maintains a sensitivity toward the art of photography and printmaking and artists who use the medium to create collage. With Chris Engman: Prospect and Refuge and Wide Angle: Photography Out of Bounds, Barnard has taken a curatorial approach that highlights accessibility through wonder and humor, while setting the stage for critical inquiry into hyper-political works.
Barnard holds a BFA from the University of Arizona (Tucson, AZ; 1995), and an MFA from the University of Cincinnati – College of Design, Architecture, Art, and Planning (1997). She previously served as the Exhibitions Director at the Contemporary Arts Center (Cincinnati, OH), where she organized exhibitions with leading contemporary artists and curators such as Shepard Fairey: Supply and Demand (2010), Spectacle: The Music Video (2012), and ON! Handcrafted Digital Playgrounds (2013), with OFFF Festival founder Hector Ayuso.
Jimmy Baker is an Associate Professor and Head of the Painting & Drawing Department at the Art Academy of Cincinnati. Combining traditional techniques and new media processes, Baker sources, manipulates, and recontextualizes photographic images that are then digitally printed over hand-painted canvases. The juxtaposition of lush, impasto paint applications with slick, graphic elements of printed material creates a palpable tension that is mirrored in Baker's conceptual pairing of banal imagery viewed through a surrealist lens.
Baker received his BFA from Columbus College of Art and Design (Columbus, OH; 2002), and an MFA from the University of Cincinnati – College of Design, Architecture, Art, and Planning (2004). He has exhibited work in New York, Los Angeles, Paris, London, Basel, Miami, Chicago, Dallas, and other American cities. His work has been featured in many publications, private collections, and permanent collections at the Zabludowicz Art Trust (London, UK); Crystal Bridges Museum of American Art (Bentonville, AR); Taschen Foundation (Berlin, GER); Cincinnati Art Museum (Cincinnati, OH); Columbus Museum of Art (Columbus, OH); JP Morgan Chase (Dallas, TX); and Progressive Insurance Collection (Cleveland, OH).
Mike Jacobs's multifaceted practice deploys post-digital, multimedia image-making processes, combining deconstructed photographic imagery and painted geometry to investigate the technical systems, visual culture, and scientific paradigms of optics and perception. His current work grapples with two distinct but parallel lines of thought and aesthetic experimentation, examining the affordances and limitations of digital technologies to analyze complex relationships between environment, culture, and technology in the contemporary landscape, while investigating the instrumental role of geometries and metrics in shaping cultural, technological, scientific, and artistic understanding of systems, including physiology, ecology, and cybernetics. Through this work, Jacobs proposes that a form of kinesthetic memory can be activated by the intersection of the representational and abstract.
Jacobs received his BFA from the University of Cincinnati – College of Design, Architecture, Art, and Planning (2000), and will graduate with an MFA from the Herberger Institute for Design and the Arts at Arizona State University (Tempe, AZ) in spring 2019. He lived and worked in Cincinnati, OH, as an Industrial Design Model Technician and artist from 2000 to 2016. Jacobs has exhibited his work both nationally and internationally at the Elga Wimmer Gallery (New York, NY); the Baton Rouge Center for Contemporary Art (Baton Rouge, LA); the Mesa Art Center (Mesa, AZ); the Untitled Art Projects gallery (Los Angeles, CA); and the ARTE Galería (Quito, ECU).
Rick Mallette is an artist specializing in various applications of draftsmanship including mural design, works on paper and canvas, and digital drawings and animation. Born and raised in Saginaw, MI, Mallette lived and exhibited in Chicago, IL, from 1990 to 2001. He relocated to Cincinnati, OH, in 2002, where he continues to investigate the metaphorical possibilities in abstracting the human figure and the potentials of image production based on medium and source material, often to incisive and humorous results.
Mallette earned a BFA from Western Michigan University (Kalamazoo, MI; 1990), and an MFA from the School of the Art Institute of Chicago (1994). His works and murals have been widely exhibited throughout the Midwest including solo shows at The Carnegie Center (Covington, KY; 2004), the Art Institute of Ohio (Cincinnati, OH; 2013), and PAR-Projects (Cincinnati, OH; 2017). Mallette had a solo show Paintings and Wall Drawing by Rick Mallette at the Weston Art Gallery in the Aronoff Center for the Arts (2009).
Brett Schieszer is a Cincinnati-based artist trained in printmaking who employs traditional and digital collage techniques in the creation of whimsical scenes and compositions. His works feature graphic elements reminiscent of bygone print advertisements, and evoke a warm sense of nostalgia as they play with surrealist applications of visual narrative.
Schieszer received his BFA from the University of Kansas School of Fine Arts (Lawrence, KS; 2007), and an MFA from Arizona State University (Tempe, AZ; 2011). He has served as an Adjunct Professor at Northern Kentucky University (Highland Heights, KY) and the Art Academy of Cincinnati. His work has been widely shown at a national level including exhibitions at Night Gallery (Tempe, AZ), Invisible Museum (Denver, CO), The Aesthetic Union (San Francisco, CA), Gallery 5 (Boston, MA), and the Phyllis Weston Gallery (Cincinnati, OH).
Sheida Soleimani is an Iranian-American artist and Assistant Professor of Studio Art at Brandeis University, Boston, MA. The daughter of political refugees who were persecuted by the Iranian government in the early 1980s, Soleimani makes work that melds sculpture, collage, film, and photography to highlight her critical perspectives on historical and contemporary socio-political occurrences in Iran and the Greater Middle East. She focuses on media trends and the dissemination of societal occurrences in the news, adapting images from popular press and social media leaks to exist within alternate scenarios. Soleimani's research and work critically reference the Eurocentrism that pervades the study of art and art history. She is specifically interested in the intersections of art and activism, as well as how social media has shaped the landscape in current political affairs and uprisings.
Soleimani received her BFA from the University of Cincinnati – College of Design, Architecture, Art, and Planning (2012), and an MFA from Cranbrook Academy of Art (Bloomfield Hills, MI; 2015). Her work has been recognized internationally in both exhibitions and publications such as Artforum, the New York Times, Huffington Post, Interview Magazine, and VICE Magazine, among others. She is represented by Edel Assanti, London, UK, and Andrew Rafacz Gallery, Chicago, IL.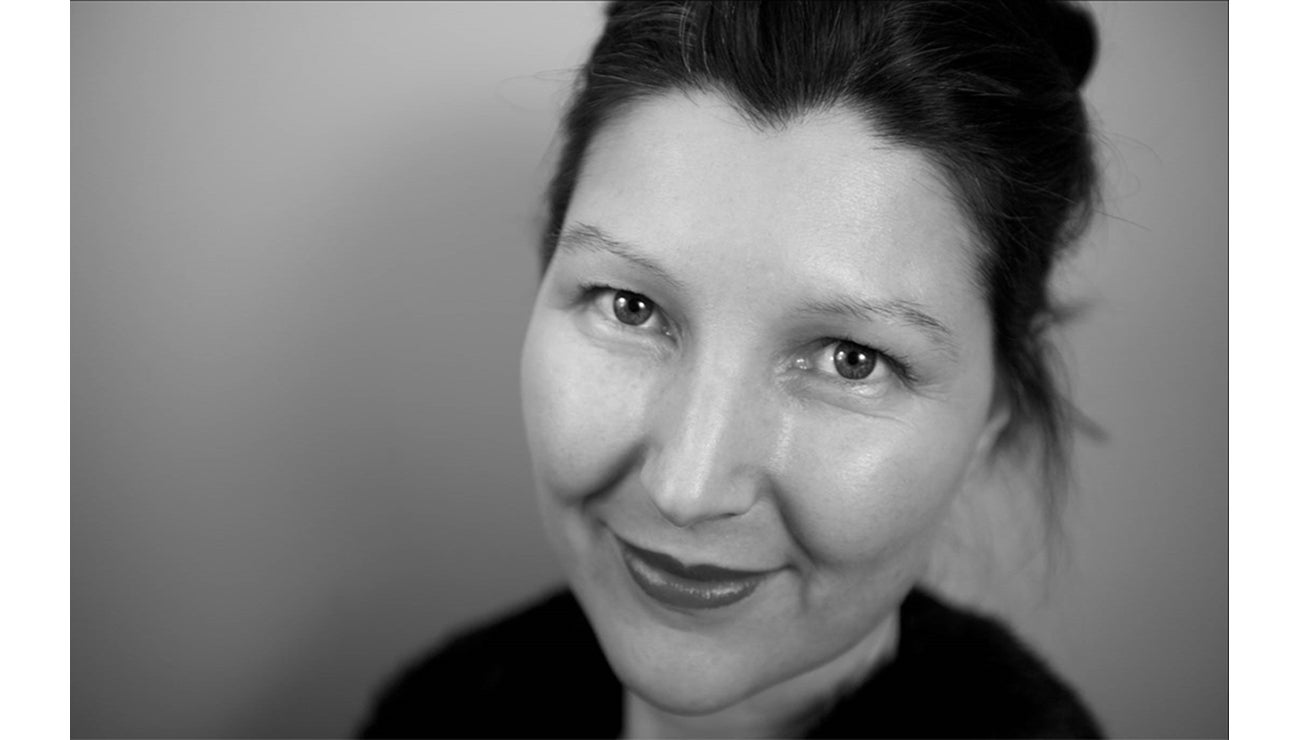 Sept. 26, 2018
Weston Art Gallery
Weston Art Gallery
Weston Art Gallery
Event Starts
7:00 PM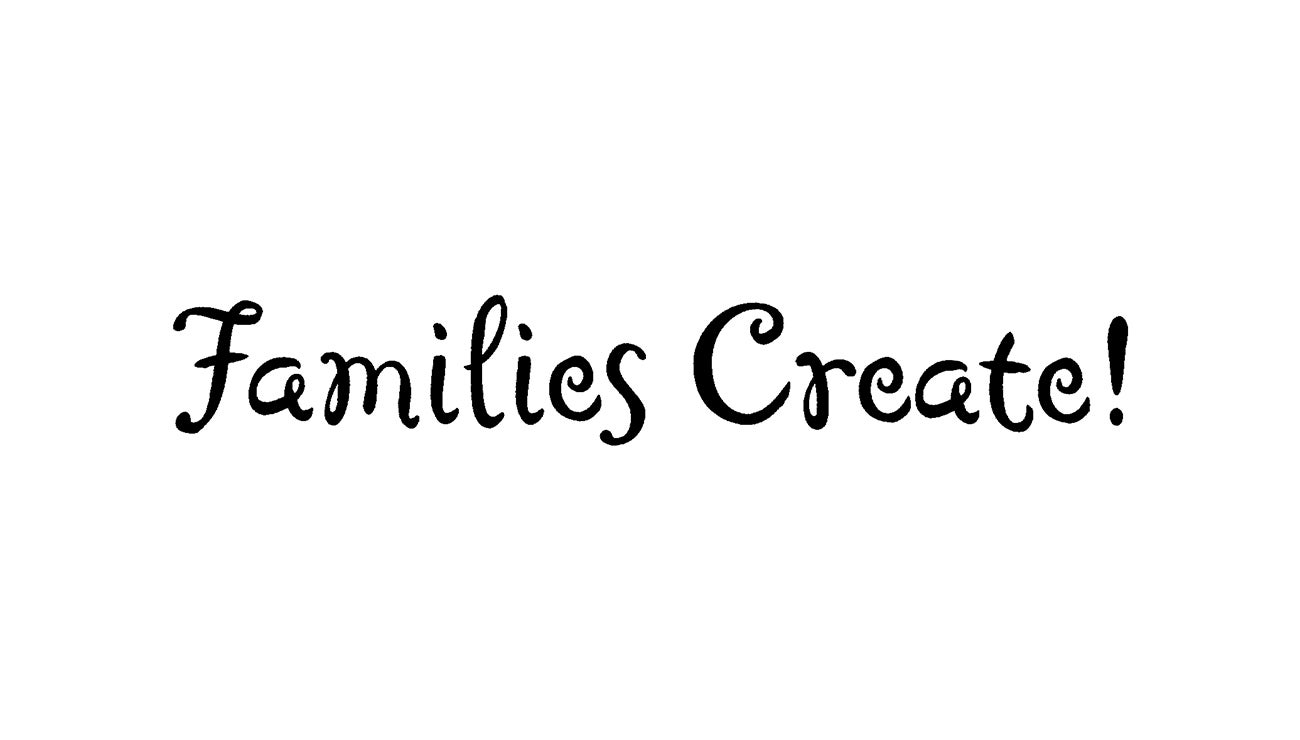 Oct. 13, 2018
Weston Art Gallery
with Artist Rick Mallette
Weston Art Gallery
with Artist Rick Mallette
Weston Art Gallery
Event Starts
10:00 AM
Related Exhibitions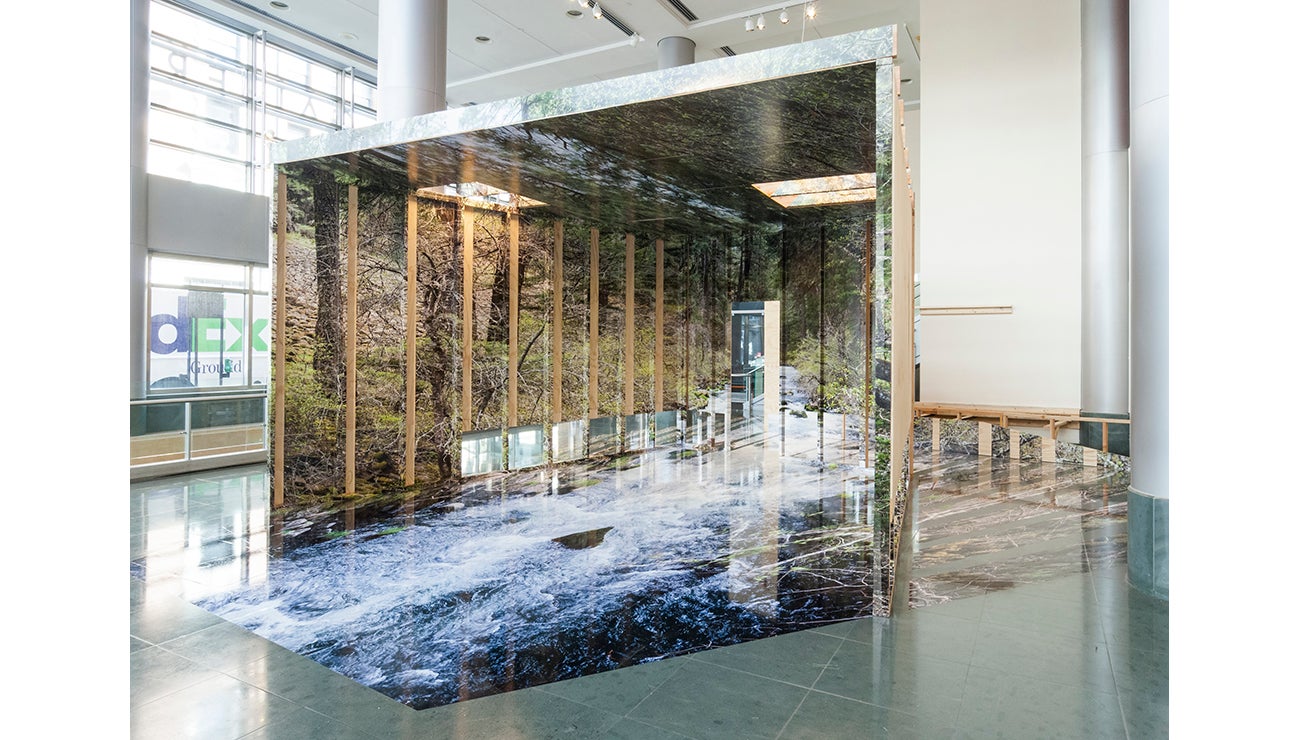 Oct. 13, 2018
Weston Art Gallery
Weston Art Gallery
Weston Art Gallery