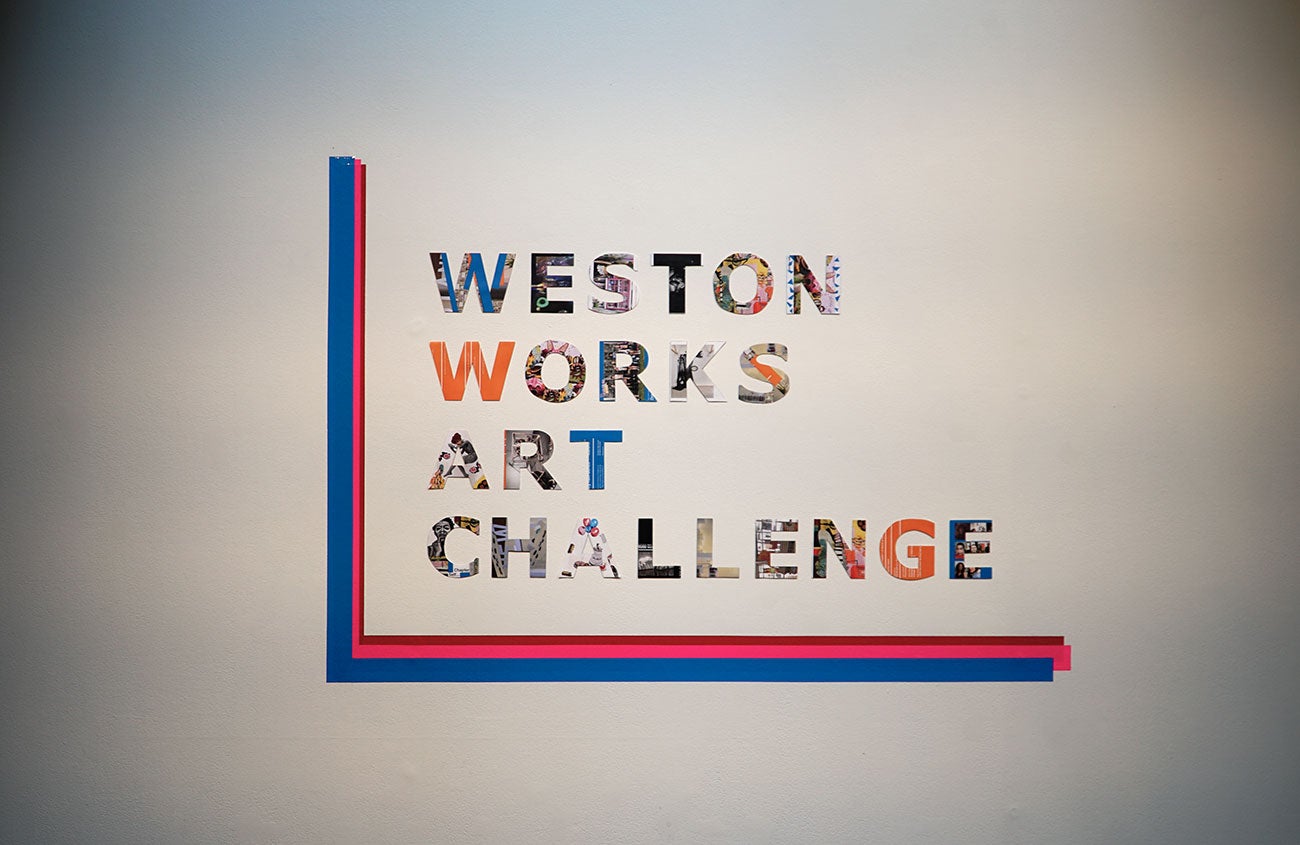 Weston Works Art Challenge
Date

May

20

-

June

4

, 2023

Venue

Weston Art Gallery

Location

Lower Galleries
Exhibition Details
April is right around the corner, and with it comes Earth Day, spring cleaning, and a sense of renewal, which is why the Weston Art Gallery is celebrating with an upcycling event! The Weston Works Art Challenge is for anyone interested in repurposing our past marketing materials to make new art and have it exhibited in the gallery.
Visit the Weston between Tuesday, March 28 and Sunday, April 2 and pick up a packet of past materials, including postcards, season brochures, and bookmarks featuring our previous exhibitions (while materials last). Then put on your creative thinking caps to make treasures from our trash!
All forms of art are welcome, including 2- and 3-dimensional collages and sculptures, wearable art, wall art, word art, and functional art. The only requirement is that a significant part of your creation features recognizable Weston Art Gallery materials from the packet, whether images or text. All other upcycled materials used in your piece are up to you. And we encourage using lots of materials that otherwise might be discarded.
The Weston Works Art Challenge is open to all ages and artistic abilities.
An Opening Reception will be held on Saturday, May 20, from 3-5 p.m. and is free and open to the public. Submissions will be on view through Sunday, June 4, along with our CANstruction© display.

Rules for submission:
Artwork must clearly feature some element/s of the gallery materials (image/s, text, design, logo/s)
Artwork cannot be larger than 2' x 2' x 2'
Artwork should be safe to handle (no hazards, etc.)
Artwork must be submitted with the form included in the materials packet, providing your name, phone number, email, upcycled materials used, and the title of your piece.
Artwork must be submitted to the Gallery between Friday, May 12 and Monday, May 15.
We are excited to see the art you make with your repurposing powers!
Related Exhibitions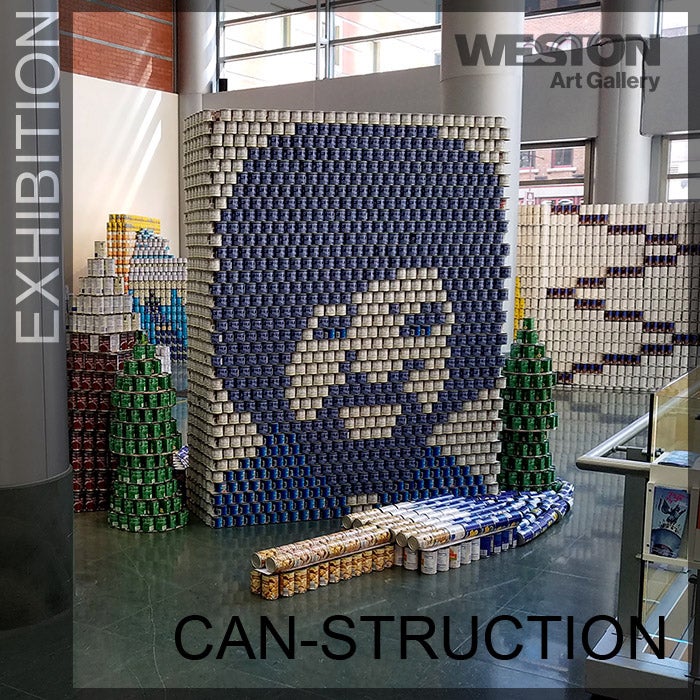 Weston Art Gallery
Weston Art Gallery