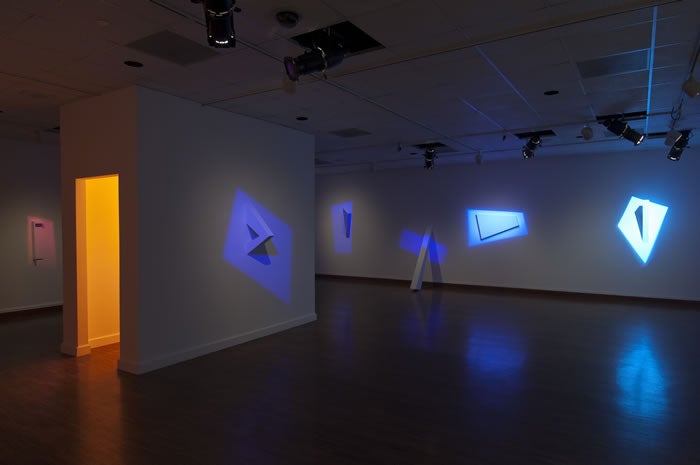 Symbiotic Balance
Light Projections by Kathryn Kuntz
Dates

Mar

15

-

Jun

2

, 2013

Venue

Weston Art Gallery

Location

West Gallery
Exhibition Sponsor(s):
Barbara and Gates Moss
Season Sponsor:
Dee and Tom Stegman
Symbiotic Balance
Light Projections by Kathryn Kuntz
On Friday, March 15, the Cincinnati Arts Association's Alice F. and Harris K. Weston Art Gallery in the Aronoff Center for the Arts will premiere three new exhibitions: Redux, a new series of elegant minimalist wood sculptures by Robert Fry; Symbiotic Balance, an exploration into the psychology of color by Kathryn Kuntz; and American Pacemaker, an evocative film installation by Russell Johnson examining the political and social landscape of manufacturing in the Midwest. (See separate press releases for Robert Fry and Russell Johnson's concurrent exhibitions.)

Kathryn Kuntz (Cleveland, OH) explores the duality that exists in relationships between complementary colors and positive and negative shapes in pigment and light. Through the use of theater lights and colored gels, Kuntz creates shapes of projected colored light over simple geometric forms that further her investigations of the psychology of color as a potent visual stimulant. In Symbiotic Balance,Kuntz will employ theater lights provided by the stagehand union at the Aronoff Center to present a new series of projections. The underlying simplicity of Kuntz's works belies its beauty and emotional power and reflects a sensitivity and understanding of color in its purest form.

Kathryn Kuntz earned a bachelor of fine arts in studio art with a concentration in painting from the University of Dayton (Dayton, OH) in 2007, and a master of fine arts in painting from Southern Illinois University Carbondale (Carbondale, IL) in 2011. Her work has been featured in group and solo exhibitions at Old Orchard Gallery (Webster Groves, MO); Surplus Gallery at Southern Illinois University Carbondale (Carbondale, IL); MASS MoCA (North Adams, MA); Clara M. Eagle Art Gallery at Murray State University (Murray, KY); and the Cannery Art & Design Center Gallery (Dayton, OH).

download Kathryn's Story Panel
download Kathryn's Statement Panel
Gallery Talk Series: Sat., March 16, 2013 at 2 p.m.
Concurrent Exhibition(s)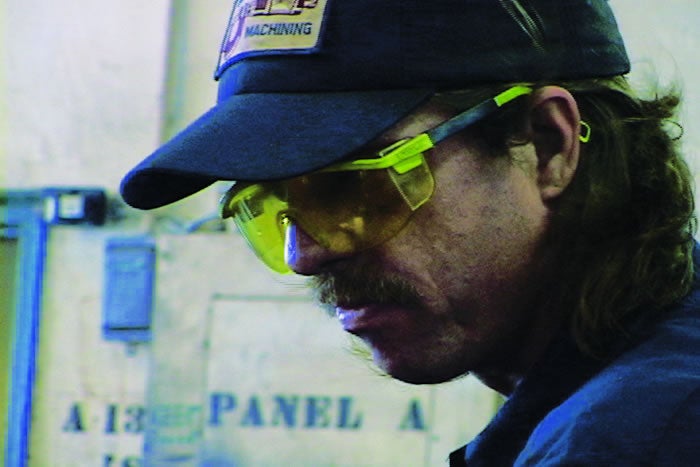 Weston Art Gallery
Film Installation by Russell Johnson
Share