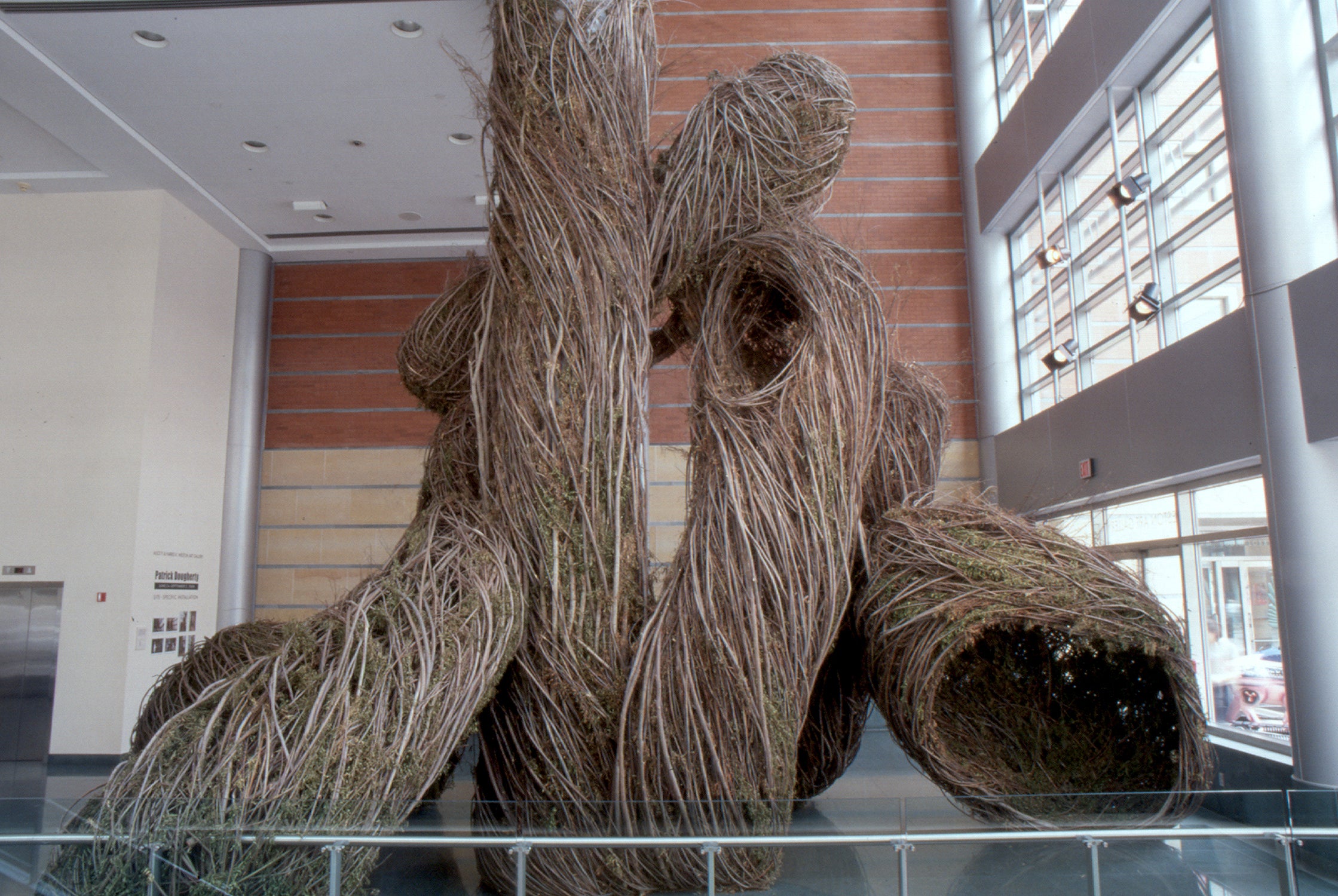 Site-Specific Installation by Patrick Dougherty
Date

June 24 – Sept. 2, 2000

Venue

Weston Art Gallery
Exhibition Details
The Cincinnati Arts Association's Weston Art Gallery in the Aronoff Center for the Arts will premiere two new exhibitions on Friday, June 23, from 6 to 9 p.m.: African-American Folk Art in Kentucky will be presented in the two lower galleries and feature the varied artistic talents of ten, self-taught African-American artists from Kentucky; and an impressive site-specific work by Patrick Dougherty, of Chapel Hill, NC, will dramatically transform the street-level exhibition space. (See separate press release for the concurrent African-American Folk Art in Kentucky exhibition.)
Patrick Dougherty of Chapel Hill, NC, has created magnificent site-specific installations constructed from tree saplings gathered from the local surroundings for the past fifteen years. His installations are built without aid of fasteners and are interwoven into monumental forms that are reminiscent of nests, larval chambers, or primitive huts of a slash-and-burn culture. Dougherty has constructed more than 120 of these fascinating temporary wonders since he began his artistic pursuit in the mid-1980s. The artist has completed installations throughout the United States and sites around the world including Denmark, England, Japan, The Netherlands, Mexico, and Poland.
For his installation in the demanding architectural environs of the street-level exhibition space of the Weston Art Gallery, Dougherty had permission to gather more than 1,000 willow saplings, ranging in height from six to thirty-six feet, from a site located directly behind the Farmer's Market near Lunken Airport. Once delivered to the Aronoff Center, the artist begins the laborious task of interweaving these saplings from the ground up until they are woven into a complex structure that literally brings the outside "in" and creates a fluid organic drawing in three-dimensions to transform its architectural confines. The massive undertaking of the installation will evolve over a three-week period before completion.
Patrick Dougherty's site-specific installation is presented in conjunction with Convergence 2000, sponsored by the Handweavers Guild of America, and hosted by the Weavers Guild of Greater Cincinnati.
Related Exhibitions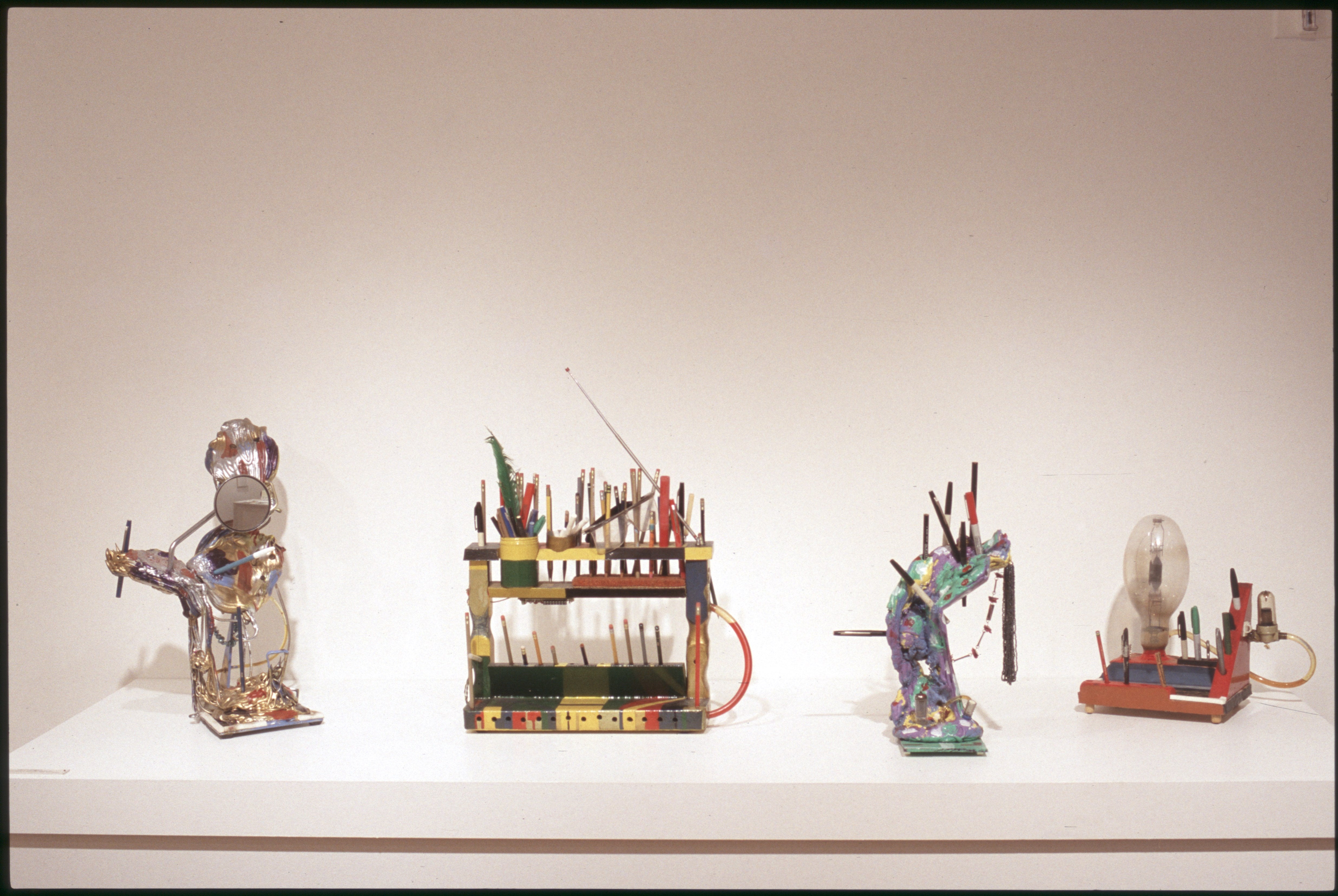 June 24 – Sept. 2, 2000
Weston Art Gallery
Weston Art Gallery
Weston Art Gallery
Event Starts
5:39 PM