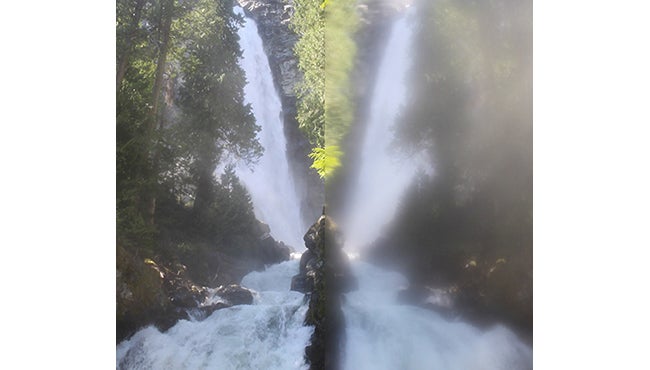 Shinji Turner-Yamamoto: Sidereal Silence
Date

Apr

8

-

June

5

, 2016

Venue

Weston Art Gallery

Location

Entire Gallery

SEASON SPONSOR:

Dee and Tom Stegman

EXHIBITION SPONSOR(S):

Dinsmore & Shohl LLP

Barbara and Gates Moss

National Endowment for the Arts


Dee and Tom Stegman

EXHIBITION CO-SPONSOR(S):

Elizabeth Stone

WITH ADDITIONAL SUPPORT FROM:

Cill Rialaig Project
Exhibition Details
CINCINNATI, Ohio—On Friday, April 8, from 6 to 8 p.m., the Cincinnati Arts Association's Alice F. and Harris K. Weston Art Gallery in the Aronoff Center for the Arts will open Sidereal Silence by Shinji Turner-Yamamoto. Sidereal Silence (from "sidereal," meaning relating to, or expressed in relation to stars or constellations), is a multilevel, multimedia installation by environmental artist Shinji Turner-Yamamoto (Cincinnati, OH) that recreates the sound phenomena of cascading waterfalls the artist experienced during a research trip to the Pacific Northwest and Switzerland's glacial waterfalls. Envisioning the gallery space as a walking path, Turner-Yamamoto will install paintings, sculptures, photographs, and videos within a continuously unfolding soundscape that includes Quintessence, works focusing on crystal formations evocative of cosmic time and space, and Constellaria, paintings incorporating fossil remains indigenous to the Cincinnati area.
Shinji Turner-Yamamoto is a Japanese born, US-based artist living in Cincinnati since 2008, whose work is about the discovery of the essential in nature and time. Turner-Yamamoto's identifiable imagery encourages humanity to encounter aspects of nature in new and unexpected ways and he is committed to using historic and natural elements in his work as meditations on the environment.
Sidereal Silence I: E Minor is a holistic multilevel surround-sound installation of waterfalls. On site at waterfalls in the Pacific Northwest wilderness and deep inside a mountain in Switzerland, the artist discovered in the immersive and repetitive sounds of coursing water what began to emerge for him as musical chords. In the subsequent sound edits he recreates this musical experience for visitors.
In Sidereal Silence II, over a large-scale clear acrylic structure, cloud-like dispersions of water vapor hover and intermittently cascade into the space. With Sidereal Silence III, a two-channel video, similar but somewhat different moving images of two waterfalls loop and intermittently show the exact same footage, creating a moment of perfect unison.
Presented in the lower gallery are paintings from the Sidereal Silence: Irish Study series. On the southwest coast of Ireland during November and December 2015, Turner-Yamamoto created a series of paintings in direct collaboration with the natural elements. Working outdoors on raw cotton canvas with 450-million-year-old Cincinnati strata fossil dust, turf ash (a young fossil material), mica, rainwater, nikawa glue (Japanese animal glue), and tree resin, he created a series of paintings that presents a manifestation of the strata of time, a submission to the elements, and a yielding of artistic control. The weathered canvases take on a skin-like, nearly tanned quality. In these paintings, which could have been created nowhere else, the artist's conversation with nature intones layers of sediment and stone, the fall of rain, the path of the wind, and the swath of the haze of the Milky Way. In other paintings in the Irish Study series Turner-Yamamoto works on acetate where crystal formations coalesce in nebula-like imagery.
Additional works installed in the lower galleries include Quintessence, a series of smaller sculptural works focusing on crystal formations cultured by the artist that emulate stars. In some of these works, fossil fragments indigenous to the Cincinnati area form the base or mother rock on which he grew crystals.
Shinji Turner-Yamamoto studied at Kyoto City University of Arts, and, sponsored by the Italian government, at Accademia di Belle Arti, Bologna, Italy, where he lived for eleven years. His Global Tree Project, documented in a book published by Damiani in 2012, explores a poetic reunion with nature, making visible bonds and similarities between plant life and humanity, emphasizing ecological wisdom and the interconnectedness of all life.
His work has been the subject of solo shows at Museo d'Arte Contemporanea Villa Croce, Genoa, Italy; Crawford Art Gallery, Cork, Ireland; Contemporary Arts Center, Cincinnati, OH; and the Ippaku-tei Teahouse, Embassy of Japan, Washington, DC. Recent and current projects include MONGOLIA 360°: Land Art Biennial; Hanging Garden, Holy Cross Church, Cincinnati, OH; Disappearances, SiTE:LAB at an abandoned industrial building, Grand Rapids, MI, which received the 2011 ArtPrize International Juried Award; and Zentrum Paul Klee, Bern, Switzerland.
Read Shinji Turner-Yamamoto's Statement Panel
Download checklist: Shinji Turner-Yamamoto: Sidereal Silence
International Sculpture Day Tour with the Artist: Sunday, April 24, at 2 p.m. Admission is free.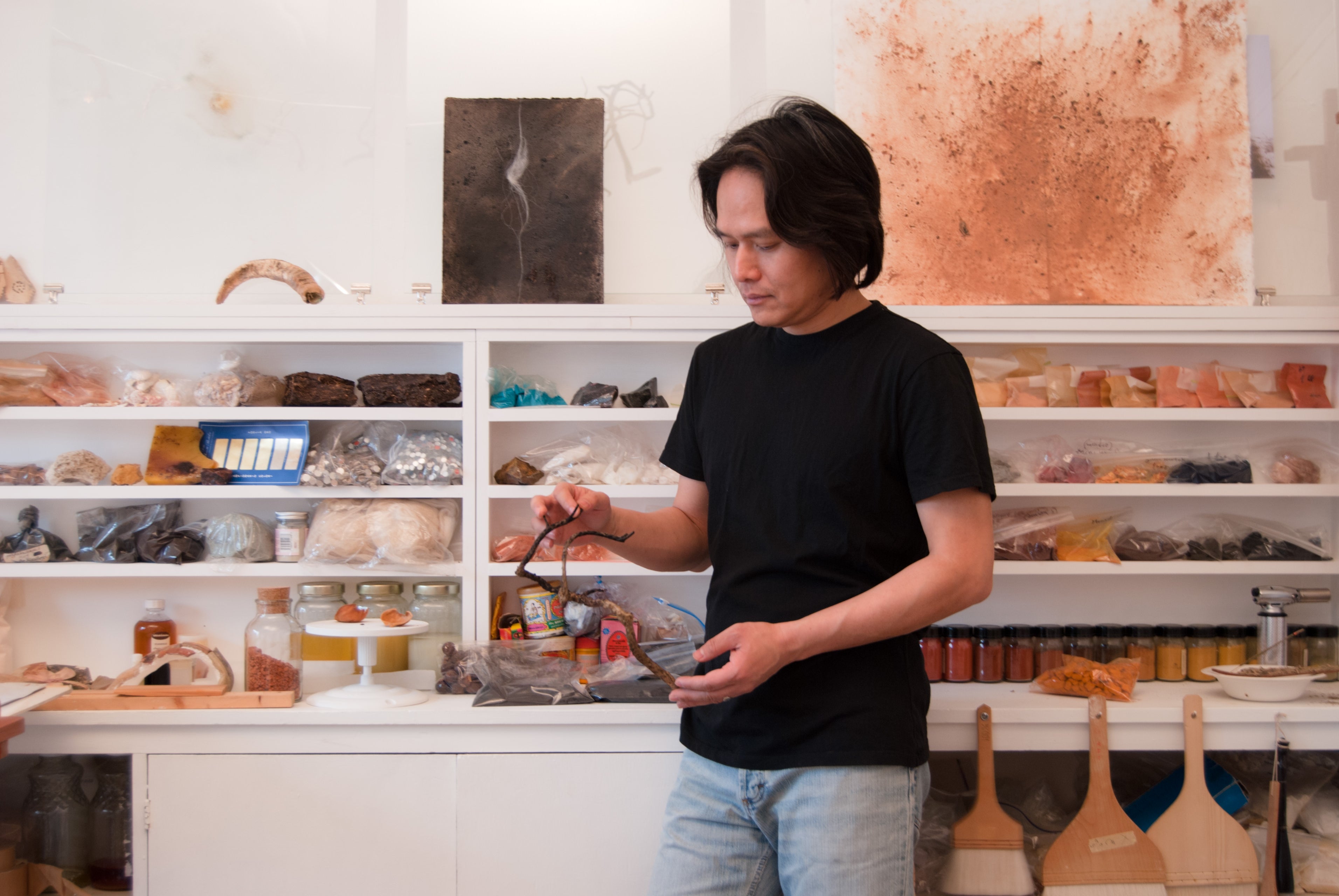 Weston Art Gallery
with Shinji Turner-Yamamoto
Weston Art Gallery
with Shinji Turner-Yamamoto
Weston Art Gallery
Event Starts
7:00 PM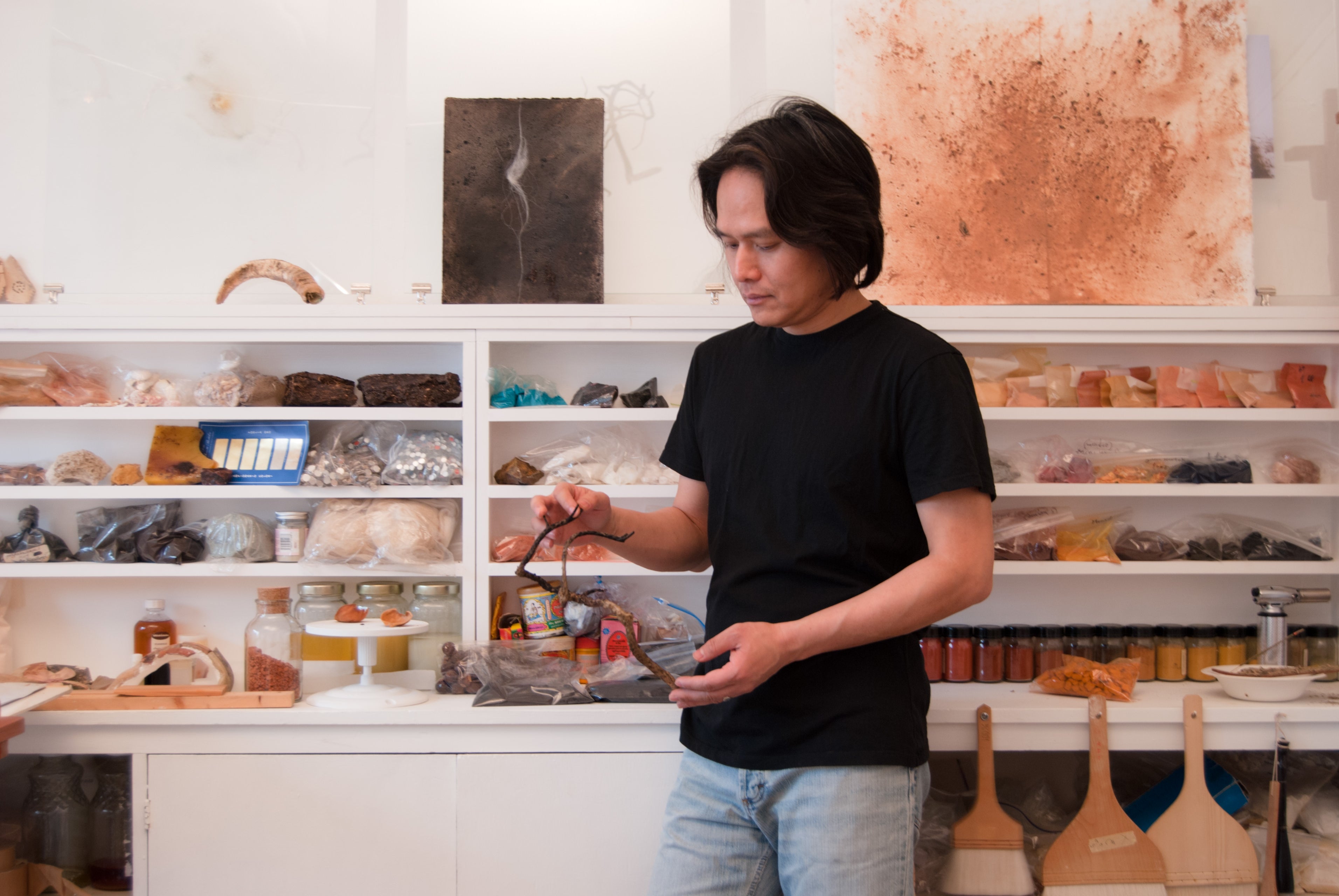 Weston Art Gallery
with Shinji Turner-Yamamoto
Weston Art Gallery
with Shinji Turner-Yamamoto
Weston Art Gallery
Event Starts
7:00 PM