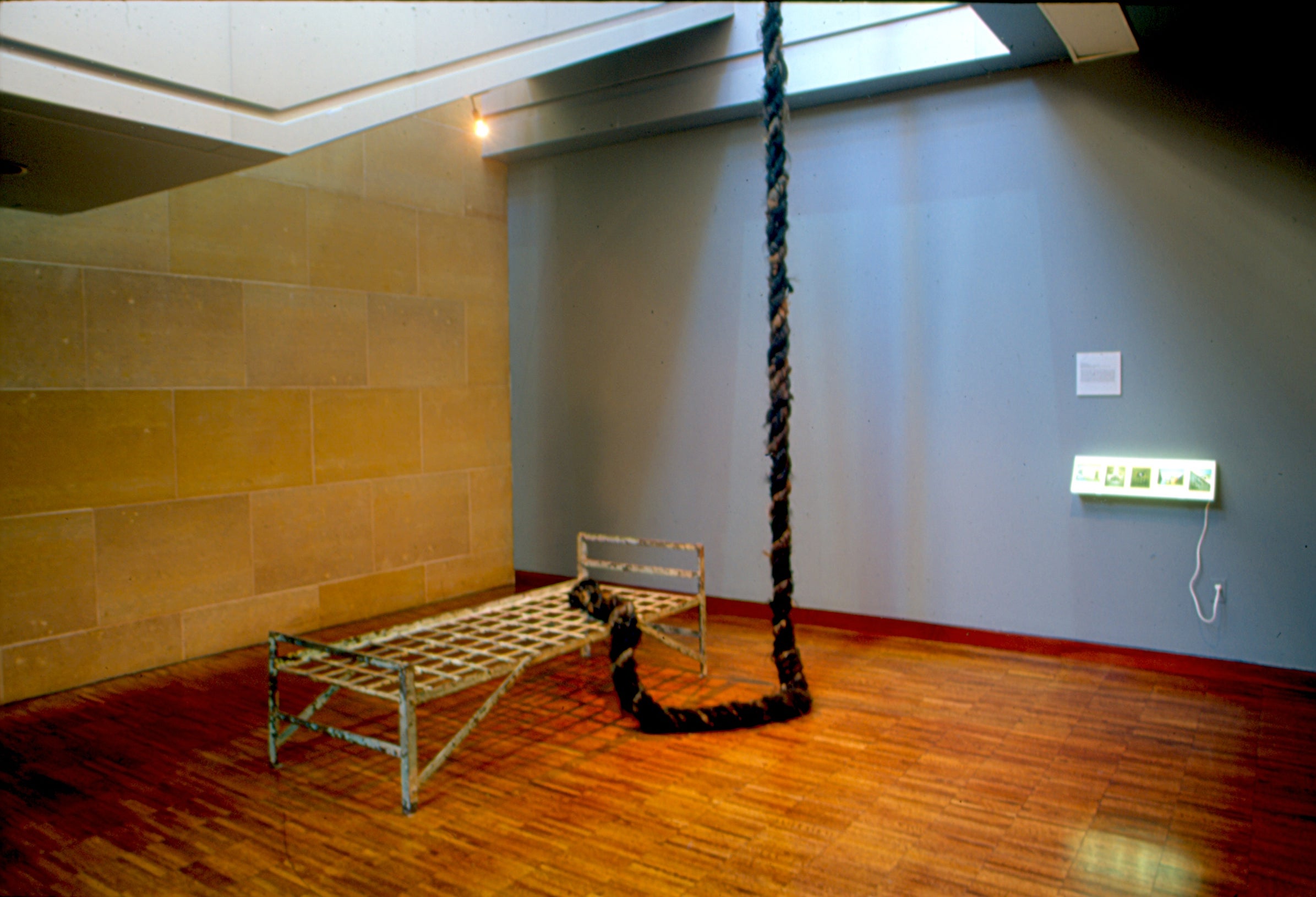 Malcolm Cochran: [re]collection
Date

Sept. 18 – Nov. 13, 1999

Venue

Weston Art Gallery
Exhibition Details
A mid-career survey of sculpture, installation and site works by Malcolm Cochran
The Cincinnati Arts Association and the Weston Art Gallery in the Aronoff Center for the Arts opens its 1999 – 2000 exhibition season with the presentation of: [re]collection, a mid-career survey of major sculpture projects by Malcolm Cochran of Columbus, OH, and Attract Year-Round Beauty, an exhibition of drawings, bookworks, and installation by Cincinnati artist Kate Kern. Both exhibitions open to the public on Saturday, September 18, and continue through Saturday, November 13, 1999.
Malcolm Cochran, professor of sculpture at Ohio State University in Columbus, OH, has established himself as a major figure in the area of site-specific works that often encompass ideas and concepts defined by their use of highly unusual materials. His evocative and thought-provoking work succeeds in transforming the commonplace into the extraordinary. In a career spanning more than twenty years, he has developed an extensive exhibition record and has been the recipient of numerous grants and fellowships. [re]collection will survey a significant selection of these public commissions and gallery projects from the 1970s to the present.
The exhibition will focus primarily on documentation of projects with an emphasis on working drawings that afford the viewer a unique opportunity to see the development of the artist's ideas. Projects featured include Spanish Collar (1996), a gigantic Dutch Renaissance collar constructed out of linen towels used in public washrooms in the Netherlands; Field of Corn (1995), an outdoor installation of hundreds of ears of corn cast in concrete each standing more than six feet tall, for the Art in Public Places program of Dublin, OH; and Soliloquy (1995), presented in the abandoned Eastern State Penitentiary in Philadelphia, PA, as part of the exhibition, Prison Sentences, that addressed the physical, political, and spiritual aspects of confinement.
Complementing this documentation of the artist's many outstanding projects, a newly completed monumental bronze sculpture, Cusp, inspired by Hieronymus Bosch's 16th-century painting, The Last Judgment, will command the gallery's upper exhibition space. Consisting of a thirty-foot cutlery knife straddled by a saddle at its uppermost edge, it addresses the collective uncertainty and apprehension of the impending new millennium. In addition, a new installment of multimedia installation, Soliloquy, will occupy the lower gallery entrance.
[re]collection is jointly organized by the Weston Art Gallery and the Cleveland Center for Contemporary Art, where it will travel in late November 1999. A comprehensive full-color catalog printed by exhibition sponsor Berman Printing will accompany the exhibition.
Related Exhibitions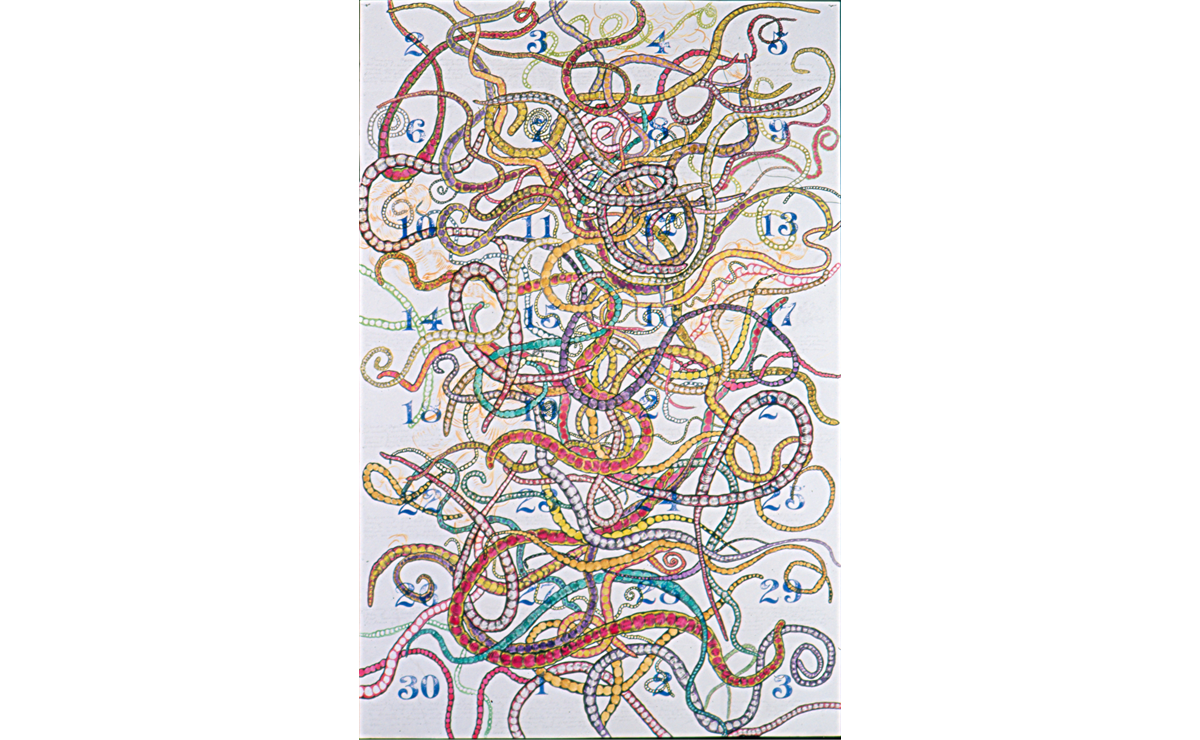 Sept. 18 – Nov. 13, 1999
Weston Art Gallery
Drawings, bookworks and installation by Kate Kern
Weston Art Gallery
Drawings, bookworks and installation by Kate Kern
Weston Art Gallery
Event Starts
1:26 PM