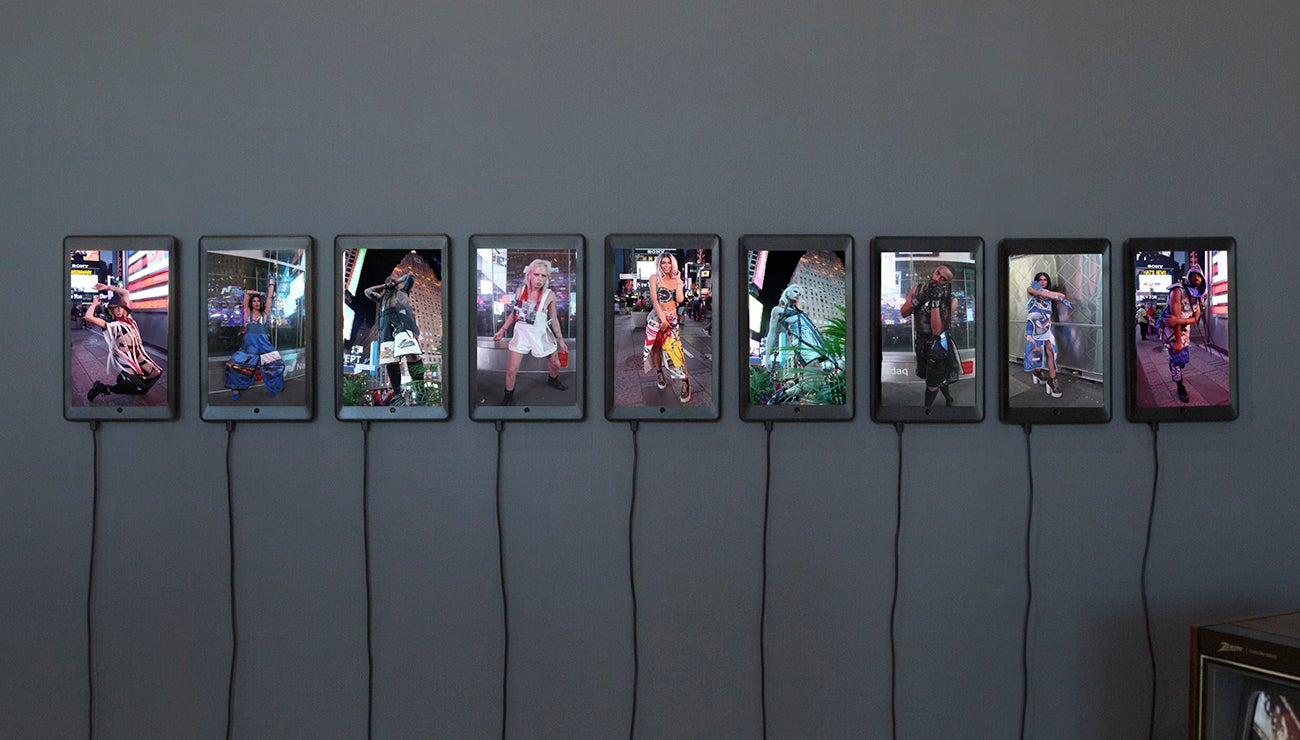 Rachel Rampleman: Oh! You Pretty Things
Dates

April 19–June 16, 2019

Venue

Weston Art Gallery

Location

Entire Gallery
EXHIBITION CO-SPONSORS:
Elizabeth Stone
Sara M. and Michelle Vance Waddell
EXHIBITION SUPPORT:
Liz and Steve Scheurer
Rachel Rampleman: Oh! You Pretty Things
Cincinnati native and Brooklyn-based multimedia artist Rachel Rampleman presents a survey of her documentary and experimental video work featuring single and multi-channel installations from the last decade. Best known for her bodies of work that explore subjects such as gender, artifice, and spectacle, Rampleman showcases exuberantly bold and irrepressible female/femme-identifying personalities who revel in challenging common clichés associated with masculinity and femininity.
Share