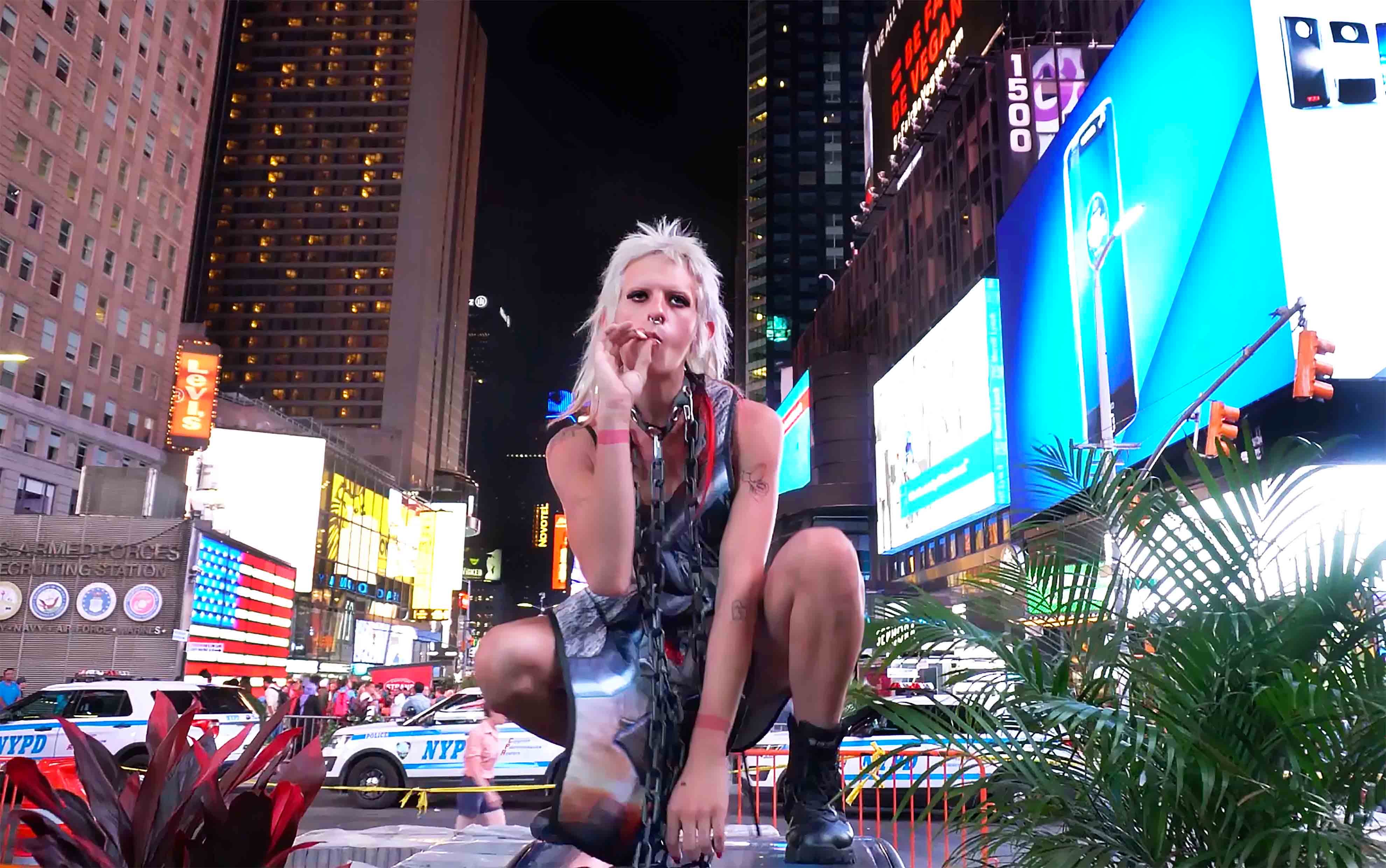 Rachel Rampleman: Oh! You Pretty Things
Date

April 19–June 16, 2019

Venue

Weston Art Gallery

Location

Entire Gallery

EXHIBITION CO-SPONSORS:

Elizabeth Stone

Sara M. and Michelle Vance Waddell

EXHIBITION SUPPORT:

Liz and Steve Scheurer
Exhibition Details
CINCINNATI, OH—On Friday, April 19, from 6 to 8 p.m., the Cincinnati Arts Association's Alice F. and Harris K. Weston Art Gallery in the Aronoff Center for the Arts premieres Oh! You Pretty Things, celebrating almost twenty years of the incomparable documentary and experimental video work by Cincinnati native and Brooklyn-based multimedia artist Rachel Rampleman. Oh! You Pretty Things features a kaleidoscopic array of many of the artist's single- and multi-channel video installations from her extensive creative catalogue along with brand new works from the Life is Drag series out of New York City in an unforgettable immersive gallery experience.
Best known for bodies of work exploring subjects such as gender, artifice, and spectacle, Rampleman showcases exuberantly bold and irrepressible personalities who revel in challenging common clichés associated with masculinity and femininity. The exhibition stretches across both levels of the Weston starting with the creation of a "lowbrow meets highbrow" "divey"/DIY-inspired performance space installation in the atrium gallery including spectacular but low-budget Mylar curtains to set the mood for the aestheticized performances of identity portrayed in her video sculptures and displays screened across multiple electronic platforms including CRT monitors, tablets, and flat screen TVs seen in the lower-level.
A sampling of subjects, muses, and collaborators represented in the survey includes Girls Girls Girls (the world's first and only all-female Mötley Crüe tribute band), Tazzie Colomb (the world's longest competing female bodybuilder/powerlifter), and LACTIC Incorporated (an avant-garde clothing brand that takes the detritus of corporate life and reinterprets it into one-of-a-kind structural garments that challenge the polarization of gender and critique existing power structures). In addition, Rampleman will premiere a new series of work, Life is Drag, in which she documents her collaborations with the most singular and innovative emerging artists of the flourishing Brooklyn alt-drag scene.
The Weston's street-level exhibition space will feature a dazzling Mylar curtain backdrop and suspended disco ball and accent stage lighting that also serve as the site for Rebel Revel, "an alt-drag-queer-burlesque-pop-punk-fashion-performance-gothic-cabaret-metal-disco-festival on Saturday, June 8. This one-night-only festival celebrating those who truly and boldly push the limits of gender expression combines drag, burlesque, avant-garde fashions, and radical makeup with subversive and often political performances. It will feature a drag extravaganza including performances by ODD Presents, the new Cincinnati-based alternative drag haus committed to presenting queer-centric entertainment in all its forms; draglesque by nationally renowned and legendary local male illusionist Alexander Cameron; burlesque by Ginger Lesnapps—head mistress of the award-winning Cin City Burlesque and winner of RAW Artists Cincinnati Performing Artist of the Year; and also more burlesque by Cincinnati's brand new Smoke & Queers—a co-ed amateur burlesque troupe that encourages all expressions of self, gender, identity, and sexuality; a runway show with gender bending looks from Northside's NVISION and NYC's LACTIC Incorporated; and the premiere of the latest fantastical art-couture stylings by costume and wig designer/former vaudeville and burlesque performer Stacey Vest of Sweet Hayseed. Admission to the event is free. Capacity is limited.
In conjunction with Oh! You Pretty Things, Rampleman herself will present a video program she curated in 2013 at The Mini Microcinema on Tuesday, April 23 at 7:30 p.m. entitled "Hyper-muscularity & Femininity on Film: A Screening of Media Portrayals of Women Bodybuilders from the 1980s and the 1990s aka 'The Most Awesome Female Muscle Celebration in the World.'" This program takes the latter part of its title from an event by the same name held in New York City in 1995 which showcased top-name women bodybuilders of that time displaying their physiques by doing different individually choreographed performances (as warriors, queens, pop stars) as opposed to the normal mandated posing routines they performed for professional competitions. Running time is 01:20:00. No charge. Donations are accepted. The Mini Microcinema is located at 1329 Main Street, downtown, Cincinnati. www.mini-cinema.org.
Originally from Cincinnati and currently based in Brooklyn, NY, Rachel Rampleman earned a bachelor of fine arts in electronic media from the University of Cincinnati's College of Design, Architecture, Art and Planning in 2001 and received her master of fine arts from New York University in 2006. She has shown internationally at the Shanghai Biennale Brooklyn Pavilion, 2012-13 (Shanghai, China); the Chennai Photo Biennale (Chennai, India); JAM (Bangkok, Thailand); and throughout Europe at S.M.A.K. (Stedelijk Museum voor Actuele Kunst); and Art Cinema OFFoff (Ghent, Belgium); Monte Arts Centre (Antwerp, Belgium); C/O Berlin; Die Fruhperle; The Secret Cabinet (all Berlin, Germany); and at VIDEONALE.16 at the Kuntsmuseum Bonn (Bonn, Germany).
Nationally, her work has been exhibited at Socrates Sculpture Park and SPRING/BREAK Art Show (New York, NY); Paul Robeson Galleries at Rutgers University (New Brunswick, NJ); Other Cinema at Artists' Television Access (San Francisco, CA); Wexner Center for the Arts (Columbus, OH); Contemporary Arts Center; Weston Art Gallery – Aronoff Center for the Arts; Thunder-Sky, Inc.; The Mini Microcinema; Semantics; and SS NOVA (all Cincinnati, OH); KMAC Museum (Louisville, KY); Lexington Art League (Lexington, KY); Fountain Gallery at Purdue University (West LaFayette, IN); 1506 Projects (Seattle, WA); University Hall Gallery at UMass Boston (Boston, MA); Icebox Project Space (Philadelphia, PA); PULSE Miami (Miami, FL); Flint Art Institute, (Flint, MI); Miller Gallery at Carnegie Mellon University; and Andy Warhol Museum (both Pittsburgh, PA). Her work has been featured in multiple additional venues throughout New York City. Rampleman recently had solo exhibitions on view at VOLTA NY (New York, NY); These Things Take Time (Ghent, Belgium); 42 Social Club (Lyme, CT); Carl Solway Gallery (Cincinnati, OH); and The Neon Heater Art Gallery (Findlay, OH); as well as an early career retrospective at The Center for Exploratory and Perceptual Art/CEPA Gallery (Buffalo, NY). She has created curatorial projects with Vanessa Albury including The Sun That Never Sets for The Frank Institute at CR10 in the Hudson Valley and SPRING/BREAK Art (New York, NY).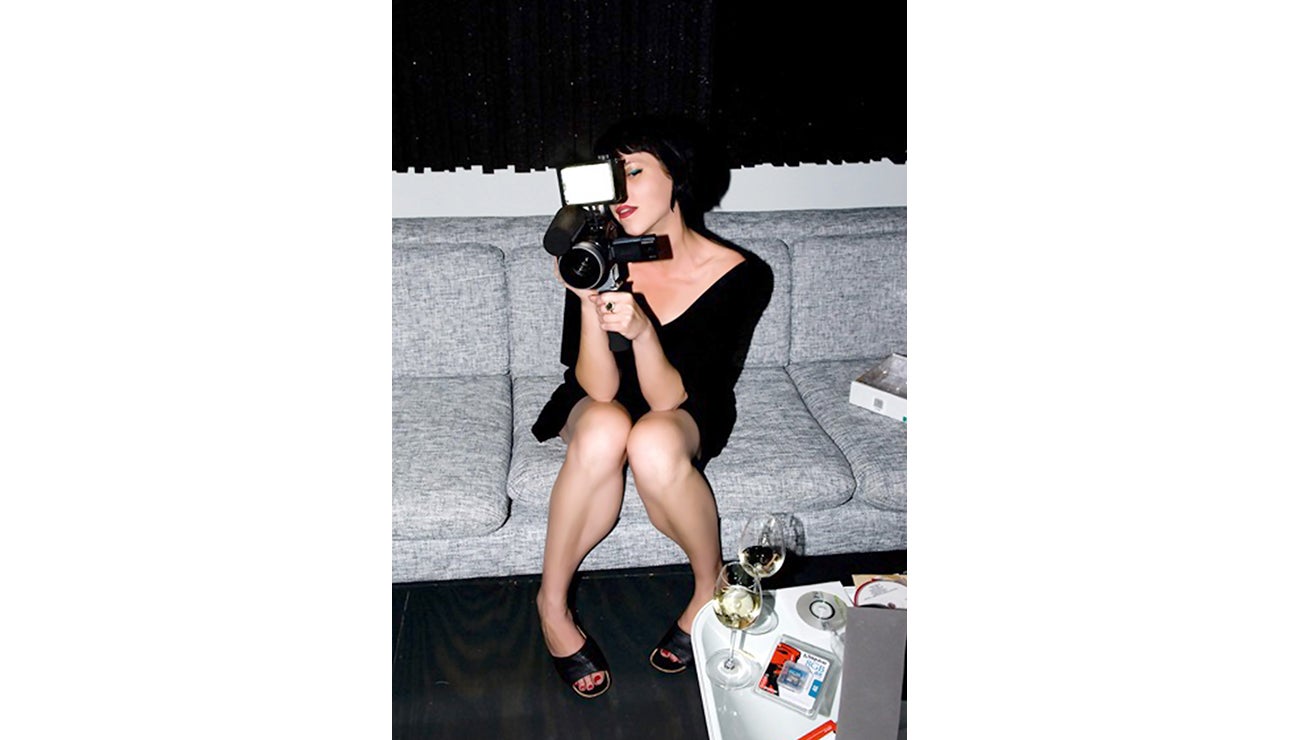 April 20, 2019
Weston Art Gallery
Weston Art Gallery
Weston Art Gallery
Event Starts
2:00 PM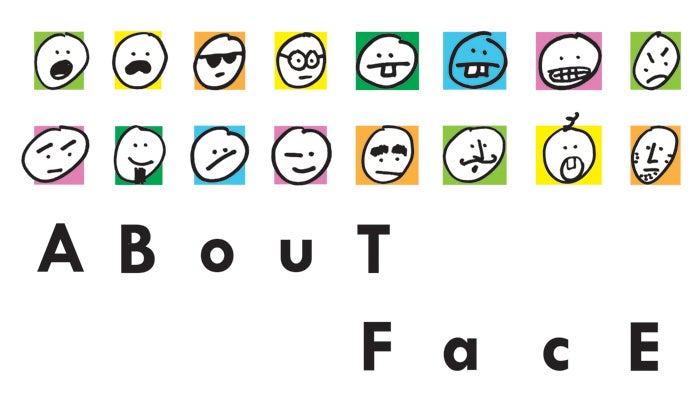 April 27, 2019
Weston Art Gallery
Weston Art Gallery
Weston Art Gallery
Event Starts
10:00 AM