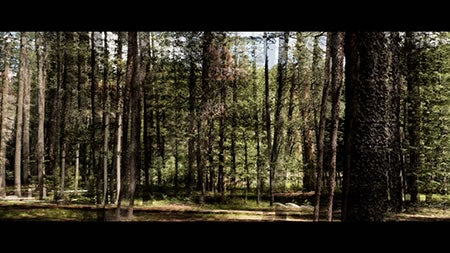 Charles Woodman: Passages
Date

Mar

28

-

June

8

, 2014

Venue

Weston Art Gallery

Location

East Gallery

EXHIBITION SPONSOR(S):

Fotofocus

2013-14 EXHIBITION SEASON SPONSOR:

Dee and Tom Stegman
Exhibition Details
CINCINNATI, Ohio—On Friday, March 28 from 6 to 9 p.m., the Cincinnati Arts Association's Alice F. and Harris K. Weston Art Gallery in the Aronoff Center for the Arts will premiere three new spring exhibitions: Outliers, a series of inventive and absurdist sculptures by Jason Tanner Young; Under the Sun, an evocative series of photograms by Anita Douthat; and Passages, a meditative group of multi-image videos by Charles Woodman.
Charles Woodman (Cincinnati, OH) creates multi-image video installations drawn from images and observations of nature. In a fast-paced world oversaturated with electronic stimulation, his contemplative videos provide a poetic and meditative experience for the viewer. Presented on monitors and as large-scale projections, Woodman's videos immerse the viewer in subtly shifting landscapes that emphasize the element of time—allowing for a slower and more analytical pace in the viewing experience. Passages features Woodman's newest series of video compositions completed between 2009-14 including: Heaven (2009), Blooms (2011), Table of Elements (2012), Snow Mountain Ranch (2013), St. Vrain's Woods (2013), and Aspen (2014).
In conjunction with the exhibition, Woodman's pick-up performance group, viDEO sAVant, will present Lateral Thinking: Live Audio/Visual Improvisation at the 21c Museum Hotel Cincinnati on Sunday, April 13 at 4 p.m. Performing under the umbrella of viDEO sAVant since 1990, Woodman has developed a practice of "live cinema" or real-time video editing as live performance. Lateral Thinking features ongoing structured live audio-visual improvisation built from a range of cinematic fragments such as detritus from a shared motion picture past. The footage is drawn primarily from two sources: science fiction films and the history of the avant-garde cinema. Fragmentary loops taken from this material are juxtaposed, re-ordered, and recombined to create a new narrative thread. The musicians react to the flow of projected images with the music, evolving in response to the visual score. The images in turn are composed and manipulated in response to the moods and changes in the sound. The dynamic evolution of the material—as sound and image lead each other back and forth in the mix—results in a new film and soundtrack composed live in front of the audience. Featured performers on April 13 include Suzanna Barnes (violin), Regan Brown (winds and autoharp), Zach Larabee (percussion), David McDonnell (electronics and horns), Loraine Wible (images), and Charles Woodman (images). Recent appearances by viDEO sAVant include performances at the Other Cinema (San Francisco, CA); Synthetic Zero (New York, NY); Albright-Knox Art Gallery (Buffalo, NY); International House (Philadelphia, PA); and the New Genres Festival (Tulsa, OK).
Charles Woodman has served as Associate Professor of Electronic Art at the University of Cincinnati since 1999. He has been creating multi-channel video installations presented nationally in a variety of venues since 1989. Previous installations include exhibitions at the Museum of Modern Art (New York, NY, 1993); Corcoran Museum of Art (Washington, DC, 1996); Art Resource Transfer Gallery (New York, NY, 1998); Weston Art Gallery (Cincinnati, OH, 2002); Block Museum at Northwestern University (Evanston, IL, 2004); New Langton Arts (San Francisco, CA, 2007); Light Factory Museum (Charlotte, NC, 2010); Samsøn Gallery (Boston, MA, 2011); Gallery Diet (Miami, FL, 2012); and Nina Fruedenhiem Gallery (Buffalo, NY, 2013). In 2011 he received an Ohio Arts Council Individual Excellence Award.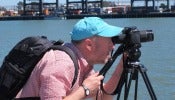 Weston Art Gallery
Weston Art Gallery
Event Starts
7:00 PM