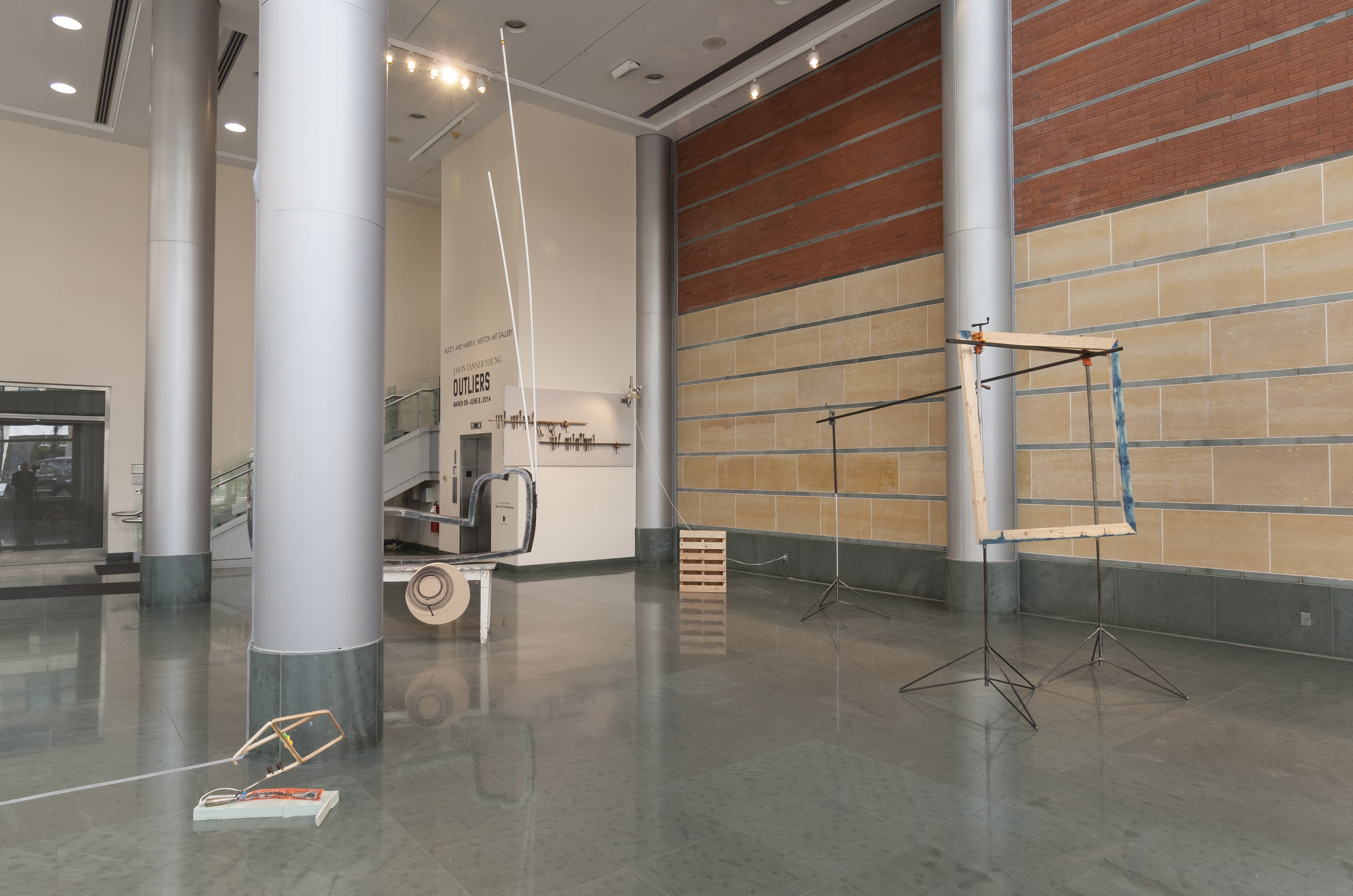 Jason Tanner Young: Outliers
Date

MAR 28 - JUN 8 , 2014

Venue

Weston Art Gallery

Location

Street-level Gallery

2013-14 EXHIBITION SEASON SPONSOR:

Dee and Tom Stegman
Exhibition Details
CINCINNATI, Ohio—On Friday, March 28 from 6 to 9 p.m., the Cincinnati Arts Association's Alice F. and Harris K. Weston Art Gallery in the Aronoff Center for the Arts will premiere three new spring exhibitions: Outliers, a series of inventive and absurdist sculptures by Jason Tanner Young; Under the Sun, an evocative series of photograms by Anita Douthat; and Passages, a meditative group of multi-image videos by Charles Woodman.
Jason Tanner Young (Athens, OH) is an artist interested in humor, the absurd, and storytelling. Creatively combining eclectic materials and found objects in both large-scale and intimate sculptures, Young's inventive works serve as markers of memories and places while conveying a loose narrative. Situated in the Weston's street-level exhibition space, Outliers will feature recent sculptures conceived by Young over the past two years comprised of wood, steel, cast bronze, building materials, tools, and found objects that cleverly and artfully balance humor with a sophisticated manipulation of materials.
Jason Tanner Young earned a bachelor of fine arts from the University of Texas (Tyler, TX) in 2008 and a master of fine arts at the University of Nebraska (Lincoln, NE) in 2011. His sculpture has been featured in exhibitions at Axis Gallery (Sacramento, CA); Gallery 842 (Huntington, WV); Manifest Gallery (Cincinnati, OH); Sioux City Art Center (Sioux City, IA); and Bemis Center for Contemporary Arts (Omaha, NE). He currently serves as an instructor of sculpture at Ohio University in Athens, OH.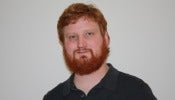 Weston Art Gallery
Weston Art Gallery
Event Starts
7:00 PM