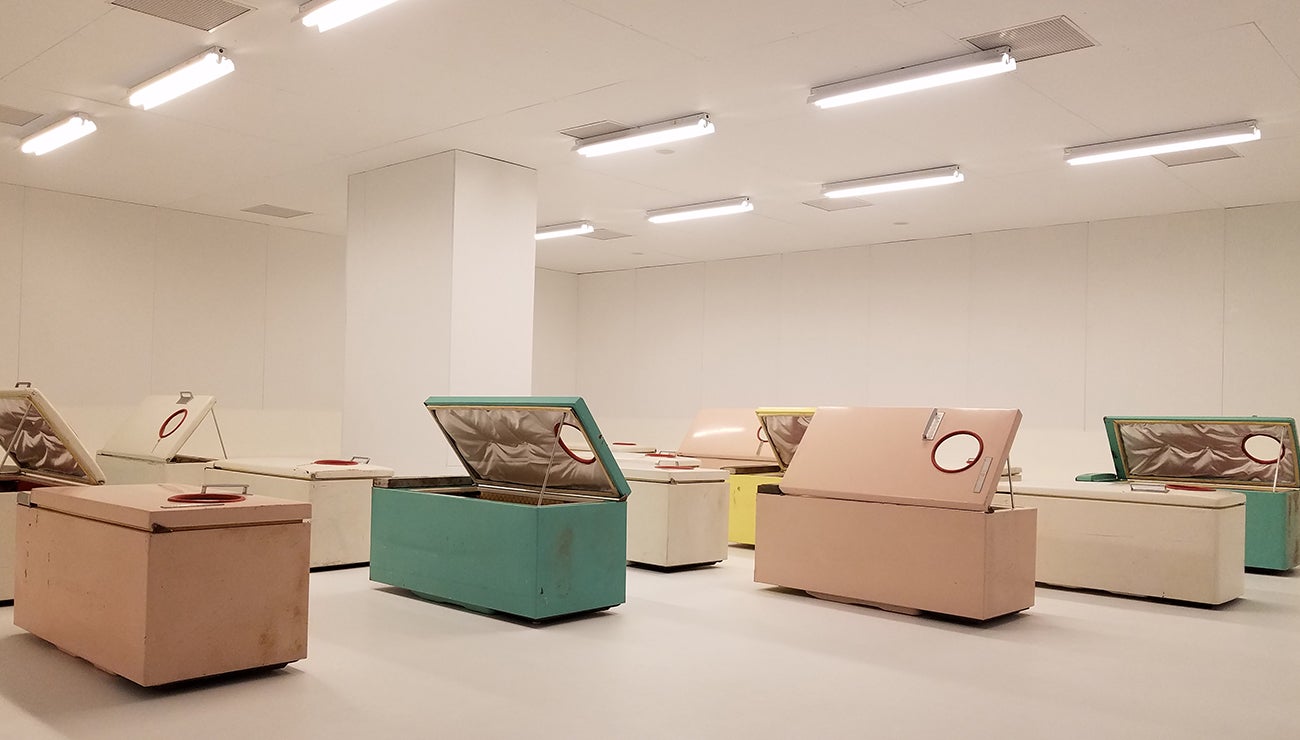 Malcolm Cochran: Requiem
Date

Feb. 9–Apr. 8, 2018

Venue

Weston Art Gallery

Location

Entire Gallery

EXHIBITION SUPPORT:

Anonymous
Exhibition Details
CINCINNATI, Ohio—On Friday, February 9, from 6 to 8 p.m., the Cincinnati Arts Association's Alice F. and Harris K. Weston Art Gallery in the Aronoff Center for the Arts opens Requiem, a powerful and provocative installation by Malcolm Cochran (Columbus, OH) that examines difficult and challenging political and social atrocities that continue to plague the world.
In a fast-paced and overly distracted electronically stimulated society we can become desensitized to the all-too-frequent violent assaults on innocent civilians resulting from war, conflict, and exploitation around the globe. Genocide in Rwanda, decades-long conflicts in South Sudan, wars in Iraq and Afghanistan, the collapse in 2013 of the sweatshop in Bangladesh, the Syrian refugee crisis, civilian deaths at the hands of ISIS, Boko Haram, and others are but the most recent examples of these horrors.
Requiem is a memorial to deaths from genocide, massacres, warfare, and human suffering from social and economic injustices and exploitation. It merges mundane and discarded refrigerators repurposed as coffin-like sculptures with live and recorded performance of ancient, classical, and contemporary vocalise. The installation dovetails visual and aural elements at once startling, destabilizing, and moving. Requiem—the self-evident title for this project—references traditional musical compositions in honor of the dead. Cochran's installation affords him the opportunity to bring music into play in a form where sculpture and sound work hand-in-hand through his collaboration with composers and singers. A recorded preview of the music will be presented during the opening reception at 7 p.m. A live performance of Requiem featuring eight vocalists performing solo a cappella traditional and classical compositions, plus four songs by contemporary composers commissioned by the artist, will be presented on Sunday, March 18, at 2 p.m. Admission is free and open to the public. Seating is limited. This new work situated in the West Gallery is complemented by two earlier sculptures by Cochran that serve as conceptual bookends.
History Lessons (2011), a monumental sculpture that replicates an automobile side view mirror will be situated in the glass-enclosed street-level atrium of the Weston Art Gallery. Modeled after the aerodynamic styling of a 1955-57 era Chevrolet, the dominant feature of this sculpture features a six-foot diameter polished mirror that reflects the viewer and serves as a metaphor for this country's relentless optimism and scant historical memory as we hurtle ourselves into the future without thoughtful consideration of the past.
Descending into the lower galleries and after encountering the stark and somber Requiem installation in the West Gallery, viewers proceed through a short corridor to the darkened East Gallery featuring Washing Feet (1996-97), a split-video projection (using two cameras, one at head height, the other focused on the feet and the basin in which they were washed) depicting the age-old tradition of cleansing feet which the artist observed while travelling through Heathrow Airport in London. This simple and humble service acts as a restorative, redemptive, and singular human act that counters the mass brutality echoed by the coffin-like sculptures in the preceding gallery space.
Malcolm Cochran is professor emeritus at Ohio State University where he served on the Department of Art's sculpture faculty from 1986 until 2013. He is currently Distinguished Visiting Artist at Columbus College of Art & Design in Columbus, OH. He has created large-scale sculptures, installations, and site-specific public art since the late 1970s. His projects often develop in response to a particular place or location; other works are more introspective and originate in personal circumstances and events. Cochran has no primary medium or signature form, but strong threads run through his work: the importance of place and a strongly implied human presence are central to many of the pieces, and the works often imply narrative possibilities.
Cochran's projects and exhibitions include works at Artpark, Lewiston, NY; MoMA PS1 and Socrates Sculpture Park, NYC; Wexner Center for the Arts and Columbus Museum of Art, Columbus, OH; Contemporary Arts Center and Weston Art Gallery, Cincinnati, OH; Cleveland Center for Contemporary Art, Cleveland, OH; Eastern State Penitentiary, Philadelphia, PA; Retretti Art Centre, Finland; and Het Stroomhuis, The Netherlands. His permanent public commissions are in Brattleboro, VT; Cleveland, Columbus, and Dublin, OH; and in Hudson River Park, NYC. The excellence of his work has been recognized through grants awarded by the National Endowment for the Arts; the Bellagio Center Residency Award of the Rockefeller Foundation (Bellagio, Italy); Southeastern Center for Contemporary Art Award in the Visual Arts 9 (Winston-Salem, NC); Art Matters Fellowship; the Ohio Arts Council, and Greater Columbus Arts Council. In 2017, Cochran was the recipient of the International Sculpture Center's Outstanding Educator Award.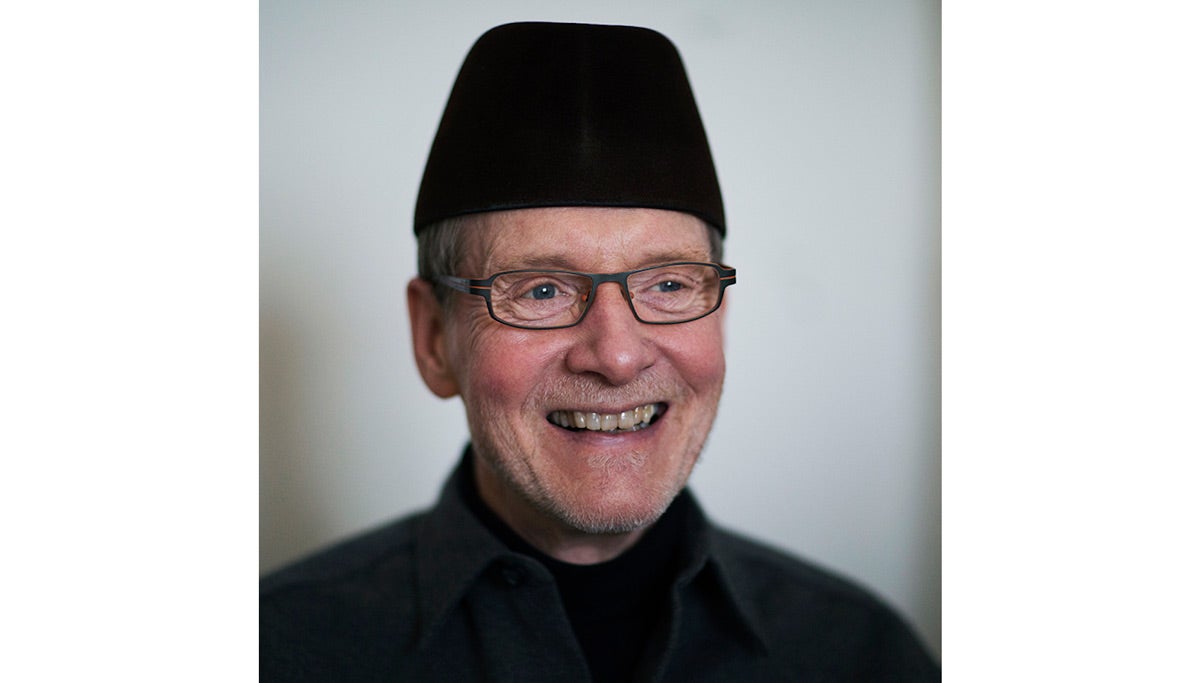 Mar. 18, 2018
Weston Art Gallery
Weston Art Gallery
Weston Art Gallery
Event Starts
2:00 PM