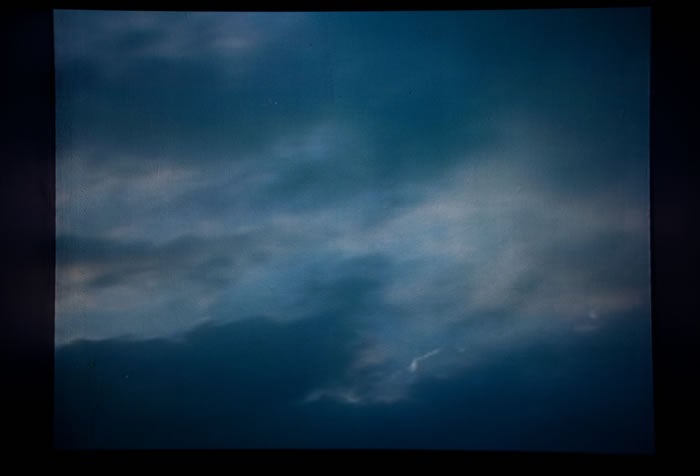 La Medida
Video Installation by Claudia Esslinger
Date

Sep

23

-

Nov

27

, 2011

Venue

Weston Art Gallery

Location

East Gallery

Exhibition Sponsor(s):

Elizabeth Stone
Exhibition Details
On Friday, September 23, the Cincinnati Arts Association's Alice F. and Harris K. Weston Art Gallery in the Aronoff Center for the Arts debuted its seventeenth season with the premiere of three new exhibitions that examine our relationship to the natural environment: Exurbia, an artificial world of plastic and synthetic materials engineered by the Cincinnati-based artist collective TODT; Earthbound, a beautiful and haunting series of photographs by Marcella Hackbardt that imagines positive and productive relationships of people to the earth and to animals; and La Medida, a series of video installations by Claudia Esslinger that explores the role of human analytic systems in our understanding of the natural world. (See separate press releases for TODT and Marcella Hackbardt's concurrent exhibitions.)
In La Medida (The Measure), Claudia Esslinger (Gambier, Ohio) explores the role of human analytic and aesthetic systems in our understanding of the natural world. Comprised of multiple-screen video projects, the installation presents questions about how and why we measure our environment. The project is a distillation of her experience observing the process of artistic and scientific evaluation of the miniature forests of the Omora Ethnobotanical Preserve near Cape Horn, Chile during a short artist residency, and continued by comparing these studies with natural elements from other personal travels to extreme locations. As our observations become enshrined in visual or numeric form, she asks, do we in any way make sense of what we see by categorizing it? By capturing a likeness do we contain its meaning? By measuring its physical qualities do we control anything about them? What is the effect of our human shadow on the last vestiges of wilderness?
Claudia Esslinger has taught at Kenyon College in Gambier, Ohio since 1984, first as a printmaker and then transitioning into video art, digital imaging, new media and installation. Originally from Long Island, N.Y., Esslinger taught for two years at Denison University before moving to Kenyon. She holds a bachelor of arts from Bethel College, St. Paul, Minn. (1976), and a master of fine arts from the University of Minnesota (1981). As a visual artist, she brings to her film and video work an interest in visceral, sculptural props and experimental forms. Her recent digital film, Breathing Lessons, and her collaborations with composers have been screened internationally. Dance collaborations have included interactive software and video projection. She is the recipient of six Ohio Arts Council Individual Artist Fellowships and a National Endowment for the Arts New Forms Regional Grant. Recent artist residencies include the Headlands Center for the Arts in Sausalito, Calif. (2007), and at the Grafikwerkstaadt in Dresden, Germany (1999).
download Claudia's Statement Panel
download Claudia's Statement Panel Poem
Gallery Talk Series: Thursday, October 20 at 7 p.m.