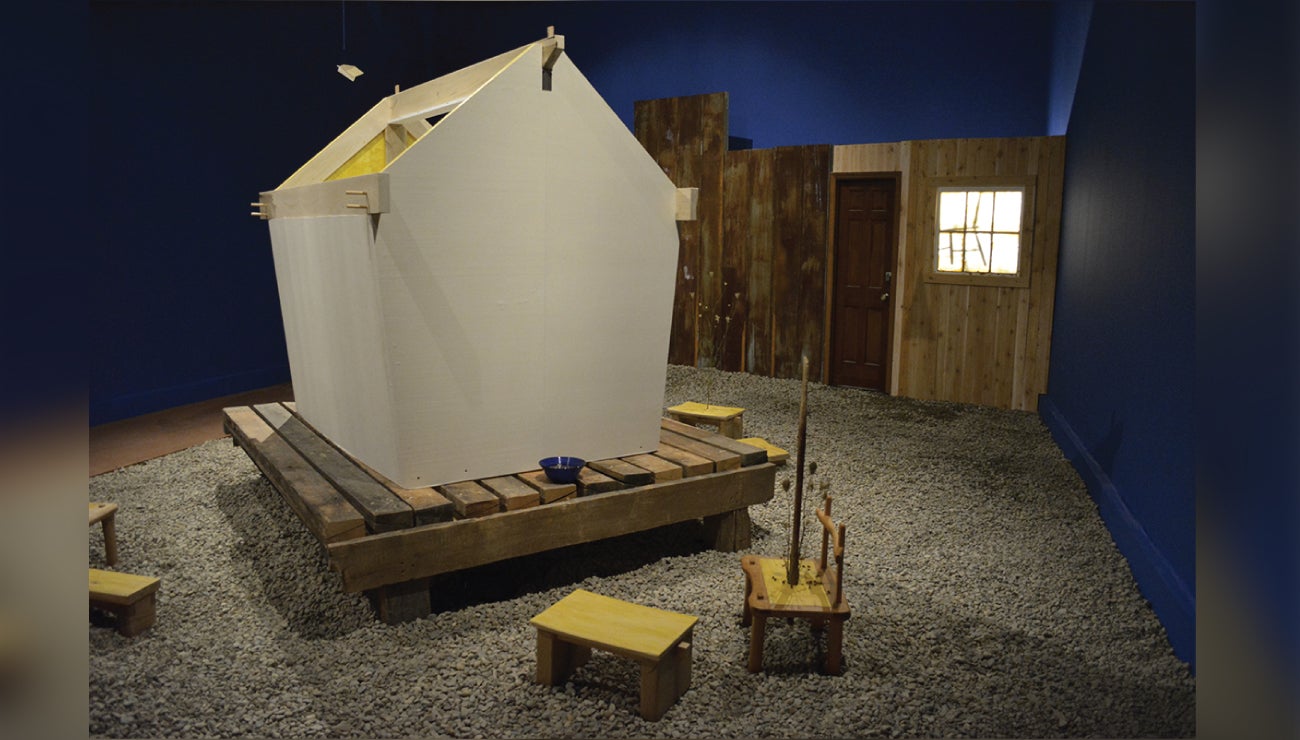 Johnny Coleman: And the Presence of Light
Dates

TBA

Venue

Weston Art Gallery

Location

Street-level Exhibition Space
EXHIBITION SPONSOR:
Helen and Brian Heekin
EXHIBITION CO-SPONSOR:
Vanessa and Rick Wayne
Johnny Coleman: And the Presence of Light
Johnny Coleman (Oberlin, OH) constructs an installation in the Weston's street-level atrium honoring the historical plight of Lee Howard Dobyns, an adopted child, and eight enslaved women seeking freedom and a future in Canada in 1853. And the Presence of Light, imagines an immersive dreamscape within which the recurrent theme of light: the North Star, the light in the window, the Eternal Light of the Spirit within each of us; is linked across time and space, to a specific narrative of freedom. In this space, the voices of eight contemporary Black women from Oberlin, where the body of this child lies at rest, speak to the eight women who carried him there. The piece is composed as a Gesture of Acknowledgement and Gratitude for their love, determination, and tenacity.
Related Links
Share