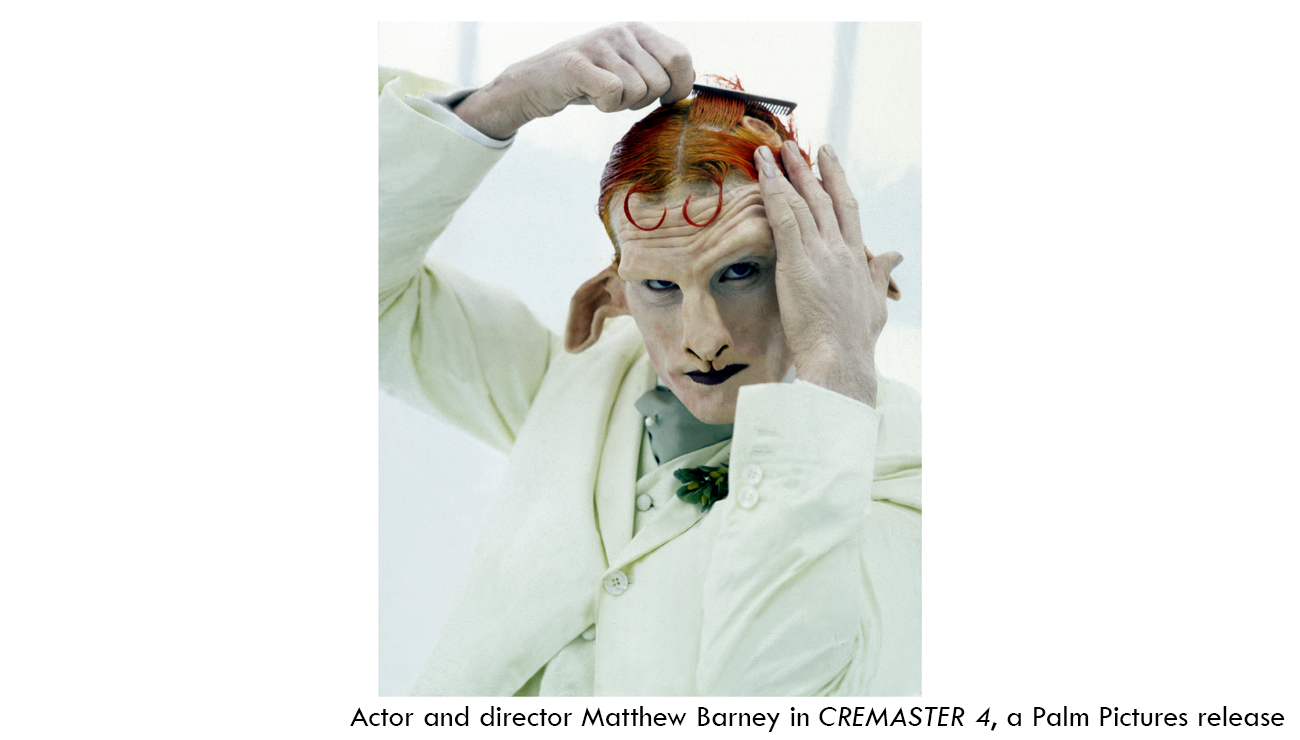 InterMedia Series 2004
Date

MAR. 24 – APR. 4, 2004

Venue

Weston Art Gallery
Exhibition Details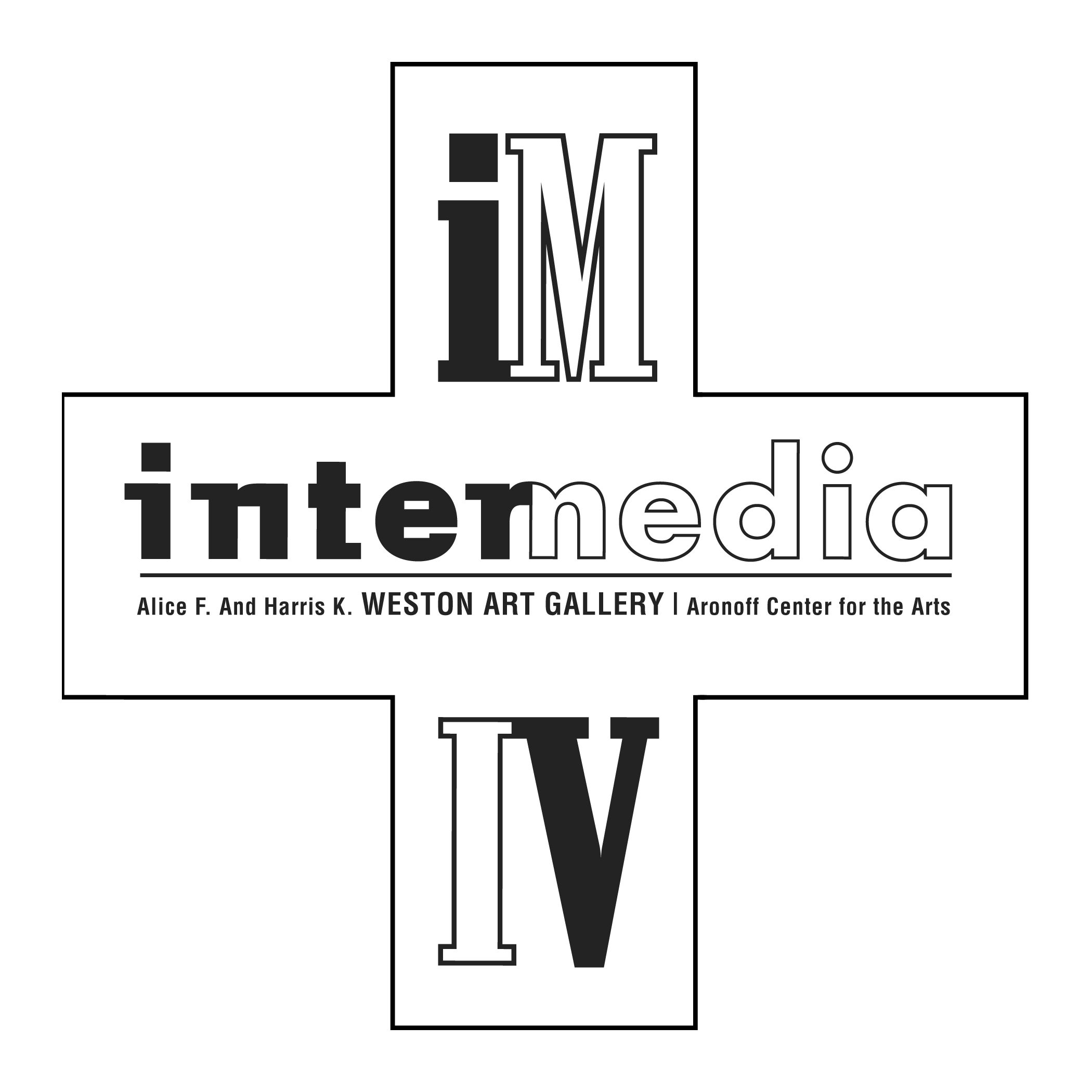 The fourth annual festival of artists' films, video, and live performance presented by the Weston Art Gallery and dedicated to the memory of Salli LoveLarkin, Weston Art Gallery founding director
The Cincinnati Arts Association's Alice F. and Harris K. Weston Art Gallery in the Aronoff Center for the Arts, in collaboration with the Cincinnati Film Society and guest curators James Duesing (animation filmmaker and associate professor of art at Carnegie Mellon University, Pittsburgh, Pa.); Mark Flanigan (Cincinnati spoken word artist); Andy Marko (video artist and associate professor of media-based arts at Miami University, Oxford, Oh.); J. Russell Johnson (filmmaker and associate professor of film studies at Wright State University, Dayton, Oh.); and Charles Woodman (associate professor of electronic media at the University of Cincinnati), present InterMedia IV—the fourth annual festival of artists' films, video and live performance. This eclectic and progressive series sidesteps the mainstream and brings together a diverse selection of local, regional, national and international artists working on the fringes of time-based art forms.
Headlining this year's programming is the Cincinnati premiere of internationally acclaimed artist Matthew Barney's surreal and epic film journey The Cremaster Film Cycle. The Cincinnati Film Society will present multiple screenings of all five Cremaster films (created by Barney from 1994 through 2002), beginning March 24 and continuing through April 4, culminating in a day-and-night long marathon screening. The entire series will be presented at the newly renovated auditorium at the Cincinnati Art Museum, which features 35mm projection, and Dolby Surround Sound for the first time. Additional film programs presented during the weekend of March 26-28 at the Cincinnati Art Museum will complement the Cremaster screenings: Jim Duesing's eclectic animation program of national and international animators Cartoons from the Culture Lab; Andy Marko's exceptional regional film program of Ohio-based artists Screens: Ohio Video/Film Artists Program; The Kids are Alright, an annual presentation of student films selected from universities around Cincinnati and Northern Kentucky; and Russ Johnson's Children's Animation Screening, the second annual presentation of short animations produced from flipbooks created by children ages five to twelve. The children participated in two animation workshops conducted by Johnson at the Weston Art Gallery in January in conjunction with the Taft Museum of Art and Project Connect, an in-school program at Hays Elementary School designed to provide educational opportunities for children who have experienced homelessness.
On Friday, March 26, beginning at 7 p.m., Extended Play, an evening of live performance and improvisation featuring local and national artists will be featured at the Contemporary Arts Center Performance Space. Opening the program is viDEO sAVant, an improvisational performance by Cincinnati-based video artist Charles Woodman and sound artist Nicholas Economos (Alfred, New York), that mixes and processes sounds and images in real time. At 8 p.m., Current Quartet, an electro-acoustic ensemble composed of Cincinnati musicians Michael Barnhart, Tony Franklin and Anthony Luensman, along with New York electronic composer Paul Hogan, takes the stage collaborating in a live performance of original songs and instrumental works. Spoken Word/Broken Word, a program of spoken word performances organized by Cincinnati artist and spoken word performer Mark Flanigan, completes the evening beginning at 9 p.m. with performances by Michael Crossley, Mark Flanigan, Nathan Singer, Aralee Strange and others.
InterMedia IV is made possible through the generous funding of: Barbara Gould & William J. Motto, Dr. William J. Larkin III, Tom Schiff / Lightborne, MMP Printing, XPEDX, Zell (Mrs. Melvin) Schulman, and Mr. and Mrs. Thomas E. Stegman with additional support provided by Lintel International.