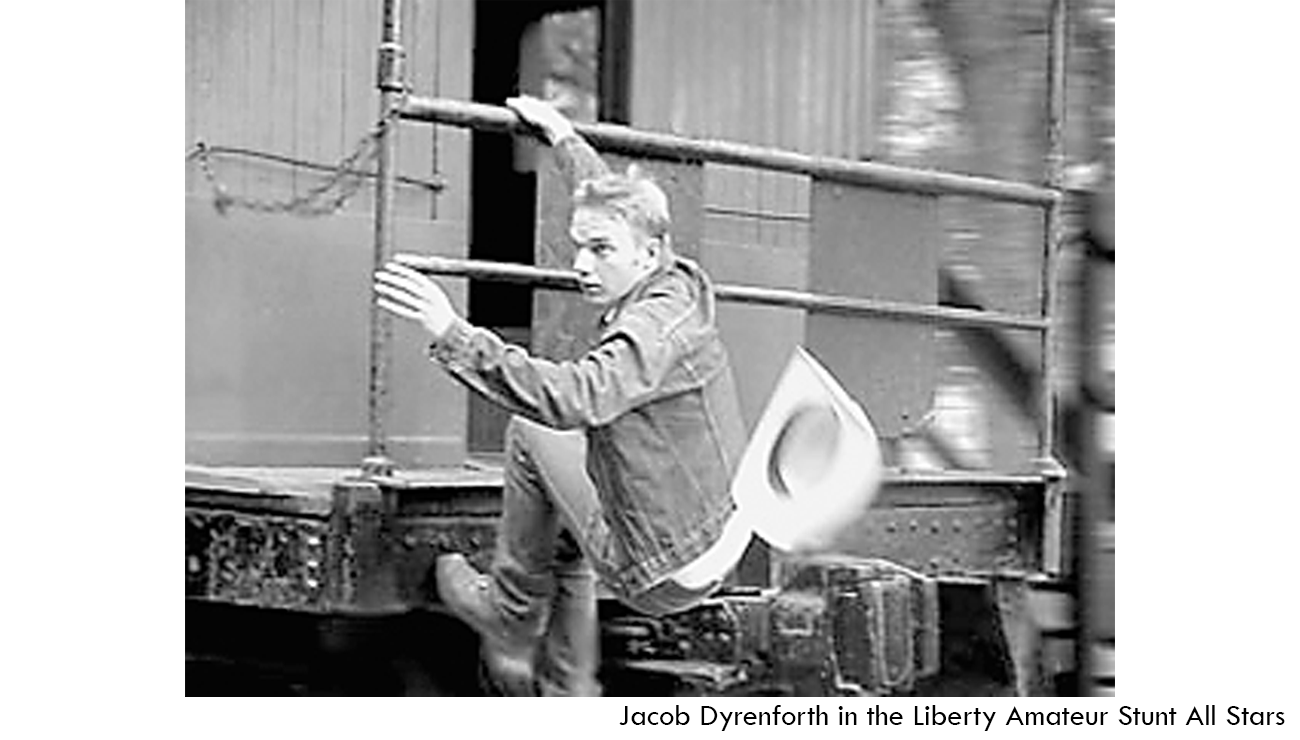 InterMedia Series 2001
Date

May 3-6, 2001

Venue

Weston Art Gallery
Exhibition Details

The second annual weekend presentation of artist films, video, and live performance dedicated to the memory of Salli LoveLarkin, Weston Art Gallery founding director
On Thursday, May 3, at 7:30 p.m., the Cincinnati Arts Association's Weston Art Gallery in the Aronoff Center for the Arts will commence InterMedia 2001, the second annual weekend-long program of events featuring live performance, screenings of artists' film and video, artists' projects, and a panel discussion. This eclectic series brings underrepresented genres to the forefront by presenting the works of local, regional, and national artists with a focus on time-based art forms. Both free and ticketed events will be offered at the Weston Art Gallery and Fifth Third Bank Theater in the Aronoff Center for the Arts with additional events to be presented at auxiliary locations throughout Cincinnati.
Events begin Thursday, May 3, at 7:30 p.m. at Showcase Cinemas Cincinnati with the Cincinnati premiere of Cremaster 2, the latest installment in the engrossing five-part Cremaster film series by internationally acclaimed artist, Matthew Barney. Rich in metaphorical detail and symbolic motifs, Barney's color-saturated mini epics have been described as elegant and enigmatic film odysseys of human sexuality and endurance.
A full slate of free activities and performances will be presented on Friday, May 4 and Saturday, May 5 in the Weston Art Gallery beginning with Art/Life Counseling conducted by New York performance artist Linda Montano, who will be available for two days of private one-on-one consultations. Montano, a seminal figure in contemporary feminist performance art, will also participate in Chakra Sleepover/I Slept with Linda Montano, an all-night sleepover in the Weston Art Gallery. Chicago book and performance artist Sally Alatalo, who explores the cultural stereotypes of women in the genre of pulp fiction, in particular the romance novel, will premiere her new book Unforeseen Alliances while conducting public readings and book signings under the guise of the invented author, Anita M-28. The public readings will take place in the Weston Art Gallery, the downtown location of the Public Library of Cincinnati and Hamilton County, and Joseph-Beth Booksellers in Norwood.
Additional free events presented in the Weston Art Gallery include Interdrift, a collaborative artists' project undertaken by the CulturalMachineComplex of Cincinnati and newsense enterprises of Cleveland. Interdrift will organize and dispatch drifting teams of two people into separate sections of downtown Cincinnati who then try to locate each other. The Liberty Amateur Stunt All Stars "Arm Wrestling Challenge" will invite gallery patrons to challenge a member of the All Stars to an arm wrestling competition.
Additional events will be presented in the Fifth Third Bank Theater from Friday, May 4, through Sunday, May 6, including:
Three separate sneak previews of Saw Theater's latest work-in-progress and the movement of hearts came at me like a storm… which will engage audience members with a video and film projected series of scenes from their latest production that is a unique departure from their usual stage presentations;
The Greater Cincinnati/Northern Kentucky Student Film and Video Festival organized by Charles Woodman, associate professor of electronic art at the University of Cincinnati, showcasing selected media works by Cincinnati-area college students;
Discrete Channel: Independent Film and Video, a program of regional and national film and video artists organized by J. Russell Johnson, associate professor of motion pictures at Wright State University;
Caution: Live Art, a panel discussion on situational performance moderated by Maria Troy, associate curator of media arts at the Wexner Center for the Arts. Participating panel members include Sally Alatalo, Jacob Dyrenforth of the Liberty Amateur Stunt All Stars, Linda Montano, and Kristin Rogers of newsense enterprises;
Made in the 20th Century: New Video from the Wexner Center's Art and Technology Program, curated by Maria Troy;
Ohio Arts Council Fellowship Video Screening organized by Andy Marko, media producer at Miami University in Oxford, Ohio;
Richard Myers's black and white film Jungle Girl, organized by Andy Marko.
InterMedia 2001 is made possible with a project grant from the Fine Arts Fund through the Community Arts Fund. Additional funding has been generously provided by Lightborne, Dr. William Larkin, Mr. & Mrs. Thomas E. Stegman, Shastar, and an Anonymous Friend of the gallery.