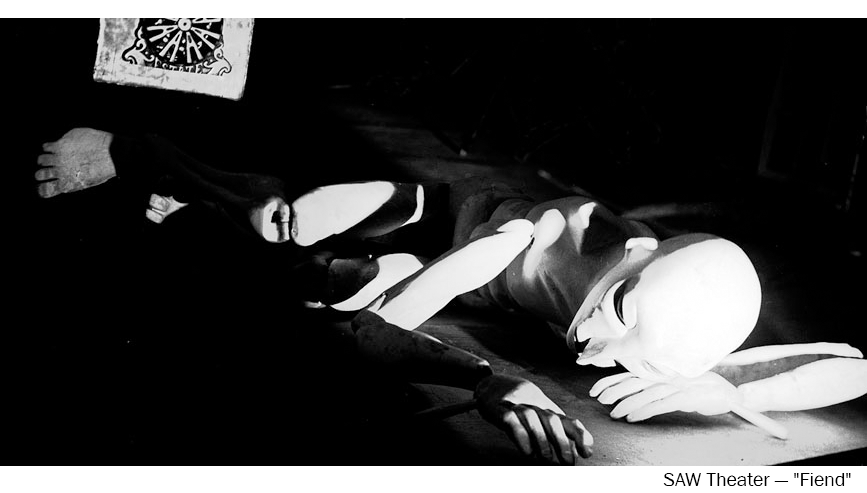 InterMedia Series
Date

JAN. 28 – 30, 2000

Venue

Weston Art Gallery
Exhibition Details

The first annual weekend of independent film, video, and live performance at the Weston Art Gallery dedicated to the memory of Weston Art Gallery founding director, Salli LoveLarkin
On Friday, January 28 at 7:30 p.m., the Cincinnati Arts Association's Weston Art Gallery in the Aronoff Center for the Arts will premiere the InterMedia Series, a new weekend-long program of events featuring live performance and screenings of artists' films and videos. InterMedia is a collaborative project organized and hosted by the Weston Art Gallery with programming and project coordination provided by Media Working Group, SAW Theater, and the Robert J. Shiffler Foundation; Collection and Archive.
The InterMedia Series will present the works of local, regional, and national artists with a focus on time-based projects. Going Virtual, a guest lecture by internationally recognized curator, Martha Wilson, director of Franklin Furnace, NYC, is featured on opening night. Wilson will discuss the transformation of Franklin Furnace into a virtual presenting institution and will include a CD-ROM presentation of live art on the Internet.
Other events include three separate live performances of a new work-in-progress by the innovative puppet theater collaborators Mark Fox and Tony Luensman of SAW Theater entitled The Tempter Ris'n. Like all of SAW Theater's productions, this will be an original, multimedia performance told in a language of puppets, objects, projections, film, and live sound. Media Working Group will screen four independently produced documentary film and video programs linked by the common theme of the political, aesthetic, and spiritual construction of space. The Robert J. Shiffler Foundation; Collection and Archive will present Body Language, a program of film and video by regional and internationally recognized artists that explores various aspects of the physical body.
In addition, the Weston Art Gallery will present the premiere of the exhibition and everything nice…, a performance-based installation by Cincinnati artists Karen Dunphy and Jill Rowinski as a preview to the InterMedia Series during the opening night activities. And everything nice… uses nursery rhymes as a vehicle to investigate the issue of gender assumptions placed on children. Additional activities presented during the weekend include Bases, a video installation by Cincinnati artist Andy Marko; independent curator Matt Distel of the CulturalMachineComplex will present Culture Wars: Wrestling Challenge Series, a series of remote broadcast wrestling matches that challenges traditional notions of performance art; and When I Grow Up I Want to Be a Cooker by Maria Marshall will be screened on a video projection loop.
The InterMedia Series is made possible with a project grant from the Fine Arts Fund through the Community Arts Fund. This series is dedicated to the memory of Weston Art Gallery founding director, Salli LoveLarkin.