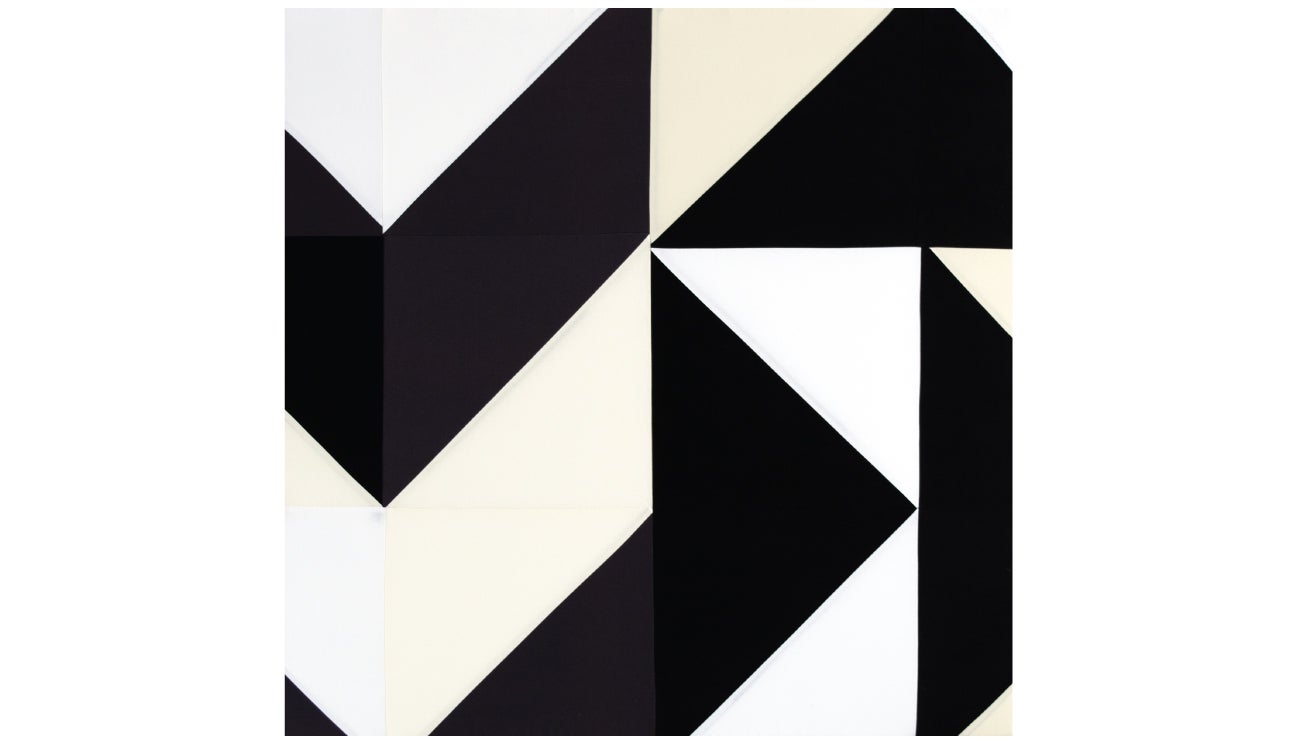 Heather Jones: A Sense of Place
Date

January 30-February 27, 2021

Venue

Weston Art Gallery

Location

East Gallery

EXHIBITION SPONSOR:

Barbara and Gates Moss

ADDITIONAL SUPPPORT:

Liz and Steve Scheurer
Exhibition Details
Through her work, Heather Jones (Springboro, OH) investigates the historical and socio-political relationship between women and textiles and women's work. The relationship between gender, place, time, and culture serves as a means to connect with her Euro-Appalachian ancestors who settled into southern Ohio and eastern Kentucky, many of whom made goods with their hands as their livelihood and connection to their ancestral homes. Carrying on the tradition of woman as maker, Jones pushes the boundary between fine art and craft.
A Sense of Place showcases a new body of work by Jones using black and white fabrics that are influenced and informed by place, in particular, Cincinnati. Using geometric patterns inspired by traditional quilts, Jones explores themes of migration, historical and personal narrative, visual communication, feminism and the role of women in society (particularly that of the mother), and the traditional role of handicrafts in a culture.
A native Cincinnatian, Heather Jones studied art history at the University of Cincinnati's College of Design, Art, Architecture, and Planning, earning both a Bachelor of Arts and Master of Arts. Her work has been exhibited widely at national and international venues including the Taft Museum of Art, Cincinnati, OH; Art on Paper, New York, NY; Aqua Art Miami, Miami, FL; Marta Hewett Gallery, Cincinnati, OH; Iowa Quilt Museum, Winterset, IA; New England Quilt Museum, Lowell, MA; the University of California, Berkley, CA; Boecker Contemporary, Heidelberg, Germany; drj- dr. julius | ap, Berlin, Germany; Five Walls, Melbourne, Australia; and M17 Contemporary Art Center, Kiev, Ukraine. Jones' first book, Quilt Local: Finding Inspiration in the Everyday was released in October 2015 by STC Craft, an imprint of Abrams, NY.