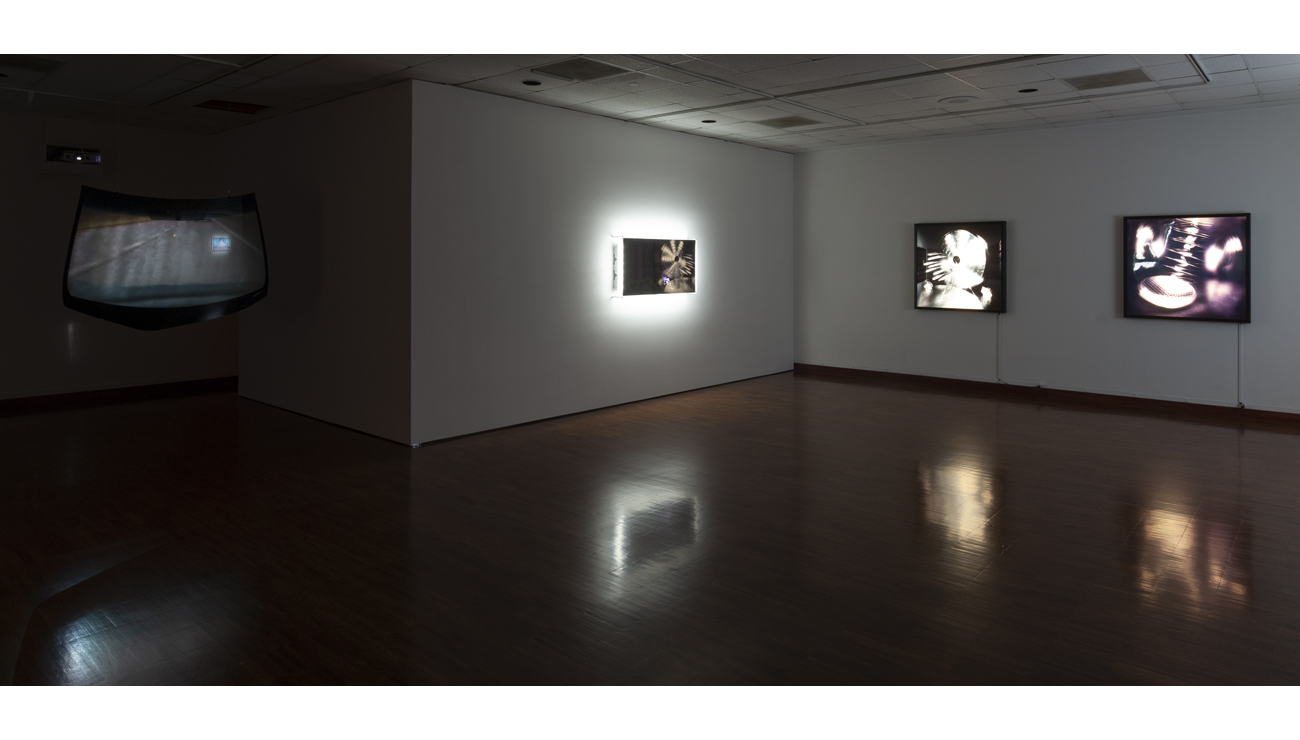 Emanate
Date

Sept. 13–Nov. 17, 2019

Venue

Weston Art Gallery

Location

Entire Gallery

EXHIBITION SPONSOR:

Helen and Brian Heekin

ADDITIONAL SUPPORT:

Pamela and Lennell Myricks
Exhibition Details
A group exhibition featuring light-based works to coincide with BLINK Cincinnati
CINCINNATI, OH—On Friday, September 13, from 6 to 8 p.m., the Cincinnati Arts Association's Alice F. and Harris K. Weston Art Gallery in the Aronoff Center for the Arts launches its 25th season with the premiere of Emanate, a group exhibition of 16 local and regional artists who incorporate elements of light into their work.
Organized by Weston Art Gallery Director Dennis Harrington and designed to coincide with the BLINK Cincinnati Festival, the exhibition features an eclectic mix of light-based works that includes phosphorescent painting, neon sculpture, illuminated photography, video, and projection by 12 artists from prior solo exhibitions at the Weston plus four who are new to the gallery. Participating artists include Tom Bacher, Hank Hildebrandt and Erin Taylor, Diana Duncan Holmes and the late Timothy Riordan, C. Jacqueline Wood, Alice Pixley Young (all Cincinnati, OH); Christian Schmit (Lakeside Park, KY); Connie Sullivan (Ft. Wright, KY); Nate Ricciuto and Lindsay Deifik, Liz Roberts, Suzanne Silver, Todd Slaughter (all Columbus, OH, except Deifik who is in Philadelphia, PA); Anthony Luensman (Tucson, AZ); and Sarah Knobel (Potsdam, NY).
Emanate showcases new works, collaborations, installations, and newly imagined earlier works in the gallery proper. Extending beyond the gallery confines, Cincinnati's Mini Microcinema founder C. Jacqueline Wood's larger-than-life slide transparencies Cultivars (The Dead Don't Die) are featured in the illuminated punch windows on the North and South Plaza of the Aronoff Center to catch viewers outside and during BLINK, October 10-13.
In the Weston's street-level exhibition space:
Ocular Reverb, a collaboration by University of Cincinnati College of DAAP faculty members Hank Hildebrandt and Erin Taylor, is a suspended light canopy consisting of neon, mirrored and galvanized corrugated steel.
The Weston's lower galleries are darkened and reconfigured to enhance a mystical viewing experience:
Modern Hybrids, a new video work by C. Jacqueline Wood, greets viewers in the entranceway to the lower galleries.
False Flame, a collaboration between Nate Ricciuto and Lindsay Deifik, seeks to transform the exhibition space into an undulating and entrancing interactive panorama.
Transmissions, a recent installation by Alice Pixley Young at Thomas More College and reimagined for the Weston, includes image projection, video, and shadow play to conjure real and imagined landscapes.
Celebrated luminous painter Tom Bacher, whose unique phosphorescent paintings operate in both light and dark environments, offers a new monumental Cincinnati skyline, The Queen City, which literally glows in the dark.
Culled from her Alchemy of Entrancement solo exhibition at the Weston in 2000, esteemed photographer Connie Sullivan presents a series of light boxes utilizing experimental techniques that combine the use of lasers with 3-D photography. Her work captures the reflective qualities of metallic objects, magically transforming and energizing them.
Sarah Knobel's illuminated color photographs suggest surreal and ethereal imagery that appears to hover before the viewer's eyes.
Suzanne Silver returns with two specific phrases in white neon: Seeing the Fugitive and Drawing a Blank, that play with the contradictions and elusiveness of language through the creation of a visual vocabulary open to multiple readings.
Diana Duncan Holmes's neon collaboration with her late husband Timothy Riordan simply and boldly states the affirmation BE.
Offing by Anthony Luensman was originally featured in his Weston exhibition Taint (2012). A former video work now converted to projection, it offers dual interpretations through its repeated recordings of the distinct pop-and-flash images that briefly appeared when early CRT televisions were turned off.
Todd Slaughter's humorous series of illuminated open-head wall sconces transform glorified self-portraits into functional and mundane objects.
Liz Roberts's adaptation of her memorable outdoor sculpture Always Nowhere features moving landscape imagery projected within a parked car and transitions into the gallery space as a disembodied automobile represented by a suspended windshield serving as the projection screen.
A more static version of landscape is revealed through the intricately constructed cardboard tableaus of Christian Schmit in a new work, Forest, which features a dense landscape of miniature floor lamps.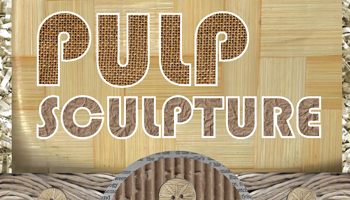 September 21, 2019
Weston Art Gallery
Weston Art Gallery
Weston Art Gallery
Event Starts
10:00 AM