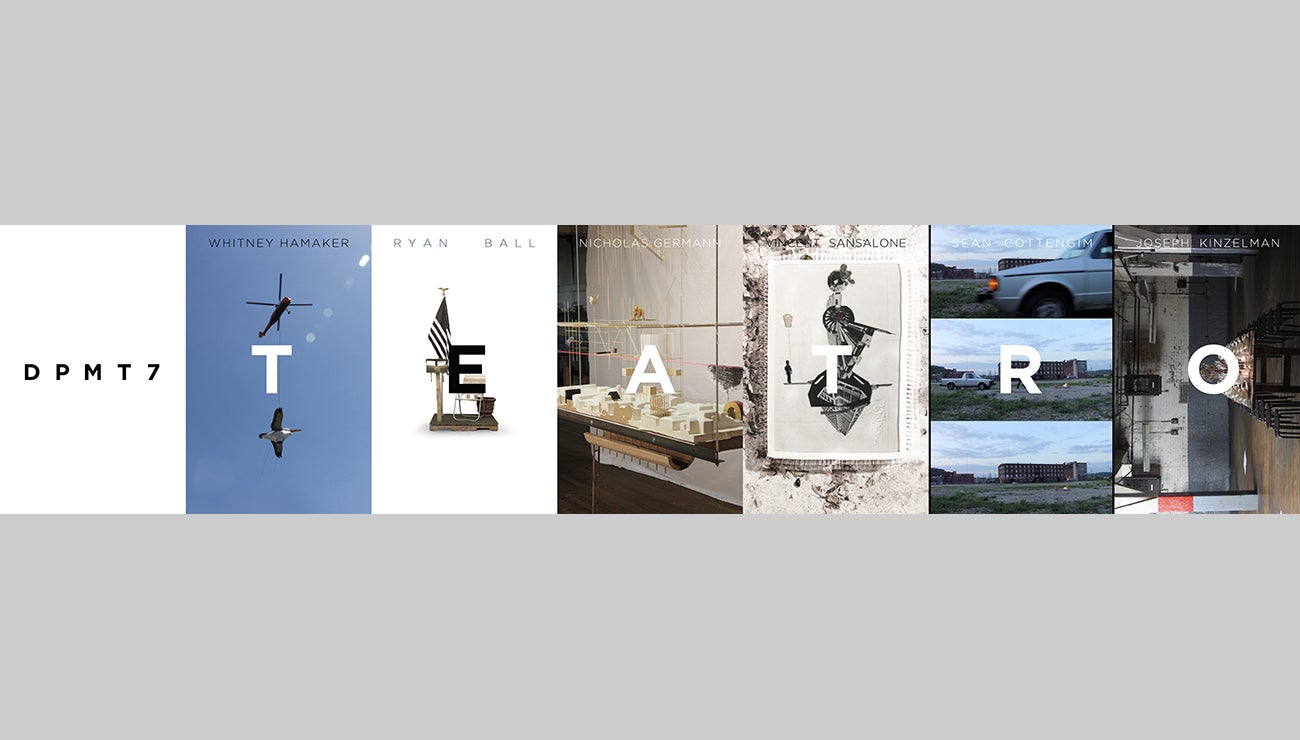 DPMT7: Un Teatro del Nuovo
Date

Jun. 30–Aug. 27 , 2017

Venue

Weston Art Gallery

Location

Entire Gallery

SEASON SPONSOR(S):

Dee and Tom Stegman

EXHIBITION SPONSOR(S):

EXHIBITION CO-SPONSOR(S):

Mu Sinclaire and The Sinclaire Family Foundation

ADDITIONAL SUPPORT:
Exhibition Details
DPMT7: Un Teatro del Nuovo
CINCINNATI, Ohio—On Friday, June 30, from 6 to 8 p.m., the Cincinnati Arts Association's Alice F. and Harris K. Weston Art Gallery in the Aronoff Center for the Arts will open Un Teatro del Nuovo, an expansive and challenging gallery-wide installation by the Cincinnati-based architecture/ design collective DPMT7. The exhibition opening will feature an impromptu recital by Cincinnati Opera mezzo-soprano Reilly Nelson. At approximately 7:00 p.m., Nelson will perform three operatic pieces, including "Death Dances" from the Cincinnati Opera's summer production of Frida, using DPMT7's installation in the Weston's street-level gallery space as a concert stage.
In their first major gallery exhibition, DPMT7, a Cincinnati-based architecture/ design collective led by Vincent Sansalone and Whitney Hamaker with Nicholas Germann of the University of Cincinnati's College of Design, Architecture, Art and Planning, along with contributions by Ryan Ball, Sean Cottengim, and Joseph Kinzelman, will transform both levels of the Weston Art Gallery in an architectural intervention that reimagines the urban landscape, reconstituting our relationship with public space. Un Teatro del Nuovo contends that the distinction between past, present, and future is a persistent illusion which we experience as a rich spatial collage, and points to this through ruminations on the architectural elements of line and frame. This ambitious undertaking will lead viewers through three urban settings: a multi-level skeletal high-rise in the street-level space constructed from scaffolding and housing a cyclorama, a cultural center constructed in the lower West Gallery (a gallery-within-a-gallery), and an eccentric "exterior" promenade, with an eclectic colonnade of stacked assemblage sculptures (stelae) in the East Gallery.
The cultural center component of DPMT7's installation in the West Gallery provides a unique opportunity to collaborate with Cincinnati Opera, which is performing their 2017 season at the Aronoff Center this summer. Presented within the simulated, nested exhibition space, a portfolio of eight photographic reproductions by the Cincinnati photographer Bernard Silberstein (1905-99) will be featured, depicting artists Frida Kahlo and husband Diego Rivera in their domestic environs in Mexico City, circa 1940. The mini-exhibition within an exhibition coincides with the Cincinnati Opera's presentation of Frida, which will be performed in the Aronoff Center's Jarson-Kaplan Theater from June 23 – July 8, and will include a July 6 lecture on the Procter & Gamble Hall orchestra lobby by noted Frida Kahlo scholar Adrian Zavala as part of Opera Insights.
DPMT7 Member Bios
Ryan Ball (Master of Architecture, University of Cincinnati 2012) has taught various core architectural studios and seminars in both the graduate and undergraduate level at the College of Design, Architecture, Art, and Planning (DAAP) at the University of Cincinnati. This past summer he was invited as a visiting faculty to co-teach a fabrication seminar at the Universidade Positivo in Curitiba, Brazil. Aside from his role in DPMT7, Ryan has worked professionally in numerous contexts including ARC Architects in Seattle, WA; Ministry of Design in Singapore; and Michael McInturf Architects in Cincinnati, OH. His personal design work has been recognized in numerous international design competitions and has been published online on Archdaily, Bustler, Notcot, and Core77.
Sean Cottengim (Master of Architecture, University of Cincinnati 2009) has straddled academic and professional roles throughout his career. As an instructor, he has primarily taught core design courses at the University of Cincinnati and Miami University (Oxford, OH), as well as in K-12 camps and programs. His work in architecture and exhibition design (Cincinnati Art Museum; 11th International Architecture Biennale/Venice), along with his role in DPMT7, has continually probed the possibilities of storytelling and representation in architecture. Sean has been an intern architect with GBBN Architects in Cincinnati, OH, for over two years. He has earned international recognition for his work.
Nicholas Germann is a designer by training, a maker by inclination, and an educator by choice. With multiple degrees in architecture and design from the University of Cincinnati's College of DAAP (Bachelor of Science in Architecture 2006, Master of Science in Architecture 2009, and Master of Design 2011), Germann's current areas of research include the interdependent relationships between design, materials, and processes; the role of digital fabrication/manufacturing within architecture; and the philosophy of craftsmanship. In addition to his work with DPMT7, Nick is also the founder and lead designer of Mohawk Design and Fabrication—a design/build firm that specializes in bespoke furniture and house goods.
Whitney Hamaker earned a Bachelor and Master of Science in Architecture (2006 and 2008 respectively), both from the University of Cincinnati's College of DAAP, where he has been teaching all levels of graduate and undergraduate studios for the past six years, and awarded the 2017 DAAP Professor of the Year. "Making" is central to his engagement with architecture and design, fostering an immersive practice with DPMT7 that frames a response to spatial and environmental stimuli, leading to a critique of normative design politics.
Joe Kinzelman is a woodworker, craftsman, and lover of "intentional" design, while always working to cultivate a deep knowledge of materials and process. Originally from Athens, OH, Joe was drawn to Cincinnati to pursue a Bachelor's Degree in Architecture from the College of DAAP at the University of Cincinnati. Since graduating in 2010, he has opened E13 workshop, a design and fabrication company located in Cincinnati, OH. His work can be seen throughout the city, from design firms to the bar and restaurant industry. Most recently, Kinzelman has been hired to work in-house for Rhinegeist Brewery in the Over-the-Rhine brewery district on custom design and woodworking.
Vincent Sansalone is an Associate Professor of Architecture at the University of Cincinnati's College of DAAP. He received his Bachelor of Fine Arts (1988) and Bachelor of Architecture (1989) from the Rhode Island School of Design (Providence, RI), and his Master of Fine Arts in Architecture (2001) from Cranbrook Academy of Art (Bloomfield Hills, MI).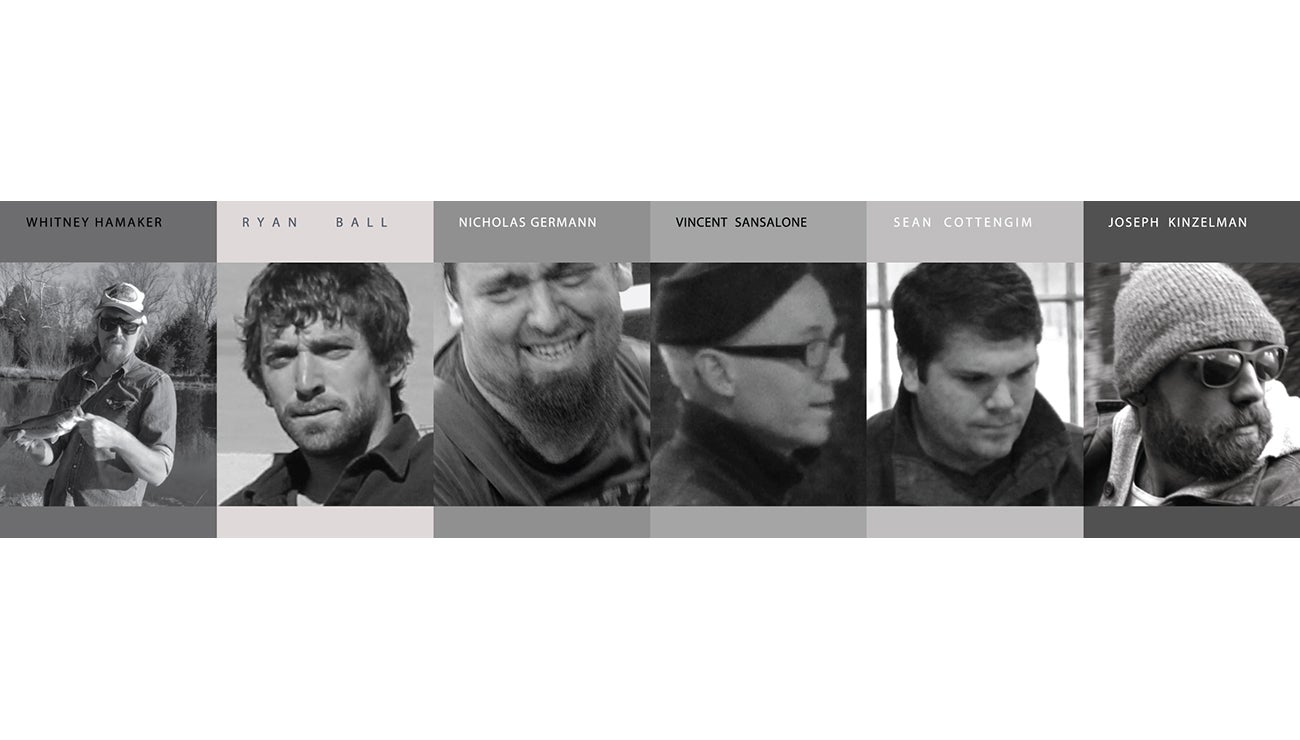 July
12
, 2017
/ Wednesday
Weston Art Gallery
July
12
, 2017
/ Wednesday
Weston Art Gallery
Weston Art Gallery
Event Starts
7:00 PM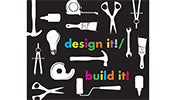 Weston Art Gallery
with artists from DPMT7
Weston Art Gallery
with artists from DPMT7
Weston Art Gallery
Event Starts
10:00 AM