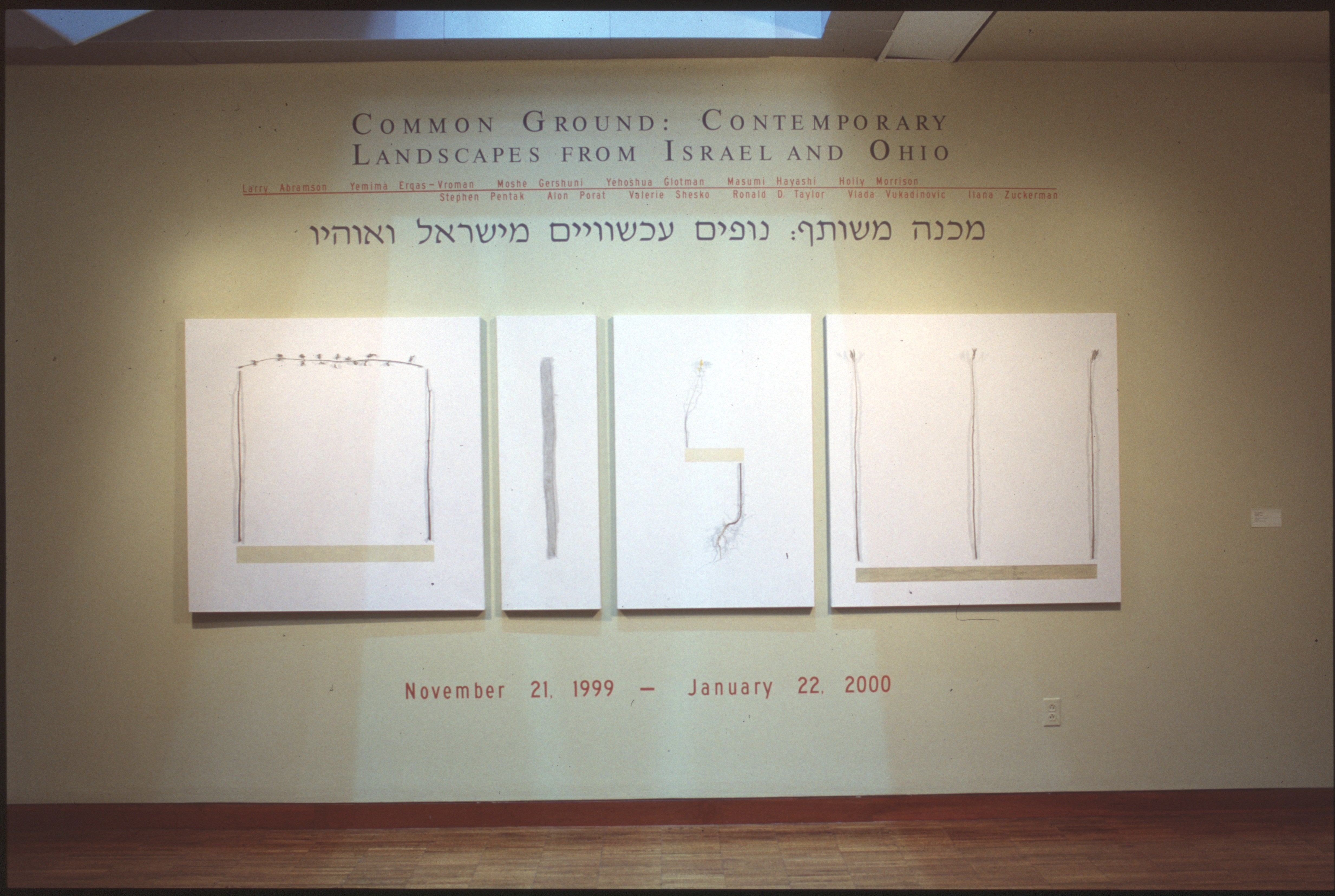 Common Ground
Contemporary Landscapes from Israel and Ohio
Date

Nov. 21, 1999 – Jan. 22, 2000

Venue

Weston Art Gallery
Exhibition Details
The Cincinnati Arts Association and the Weston Art Gallery in the Aronoff Center for the Arts present Common Ground: Contemporary Landscapes from Israel and Ohio, a group exhibition of six Israeli and six Ohio artists who share a common interest in landscape. Organized by the Ohio Arts Council and curated by Nella Cassouto, independent curator of Jerusalem, Israel, and David T. Johnson, assistant director and chief curator at the Taft Museum of Art in Cincinnati, the exhibition opens to the public on Sunday, November 21, 1999 and continues through Saturday, January 22, 2000.
More than 30 works are featured by the participating artists who offer individual interpretations of landscape and seek to broaden its definition through a variety of media including painting, photography, and installation. The juxtaposition of Israeli and Ohio artists examines the contrasting approaches to landscape as influenced by the differing geography, political, and social traditions of the two regions. Common Ground establishes the link between artist and location as they push landscape beyond its traditional boundaries by exploring a variety of approaches that include landscapes of reality, inner landscapes, intimate landscapes, landscapes of memory, and complex technical landscapes.
Artists represented from Israel include Larry Abramson, Yemima Ergas-Vroman and Ilana Zuckerman of Jerusalem; Moshe Gershuni of Tel Aviv; Yehoshua Glotman of Mitzpe Abirim, Galilee; and Alon Porat of Mitzpe Clil, West Galilee.
Ohio artists participating include Masumi Hayashi and Holly Morrison of Cleveland; Stephen Pentak of Columbus; Valerie Shesko of Cincinnati; and Ronald Taylor and Vlada Vukadinovic of Akron.
Following its presentation at the Weston Art Gallery, the exhibition will travel to The Artists House in Jerusalem, Israel, where it will be exhibited from February 26 to April 4, 2000.
Related Exhibitions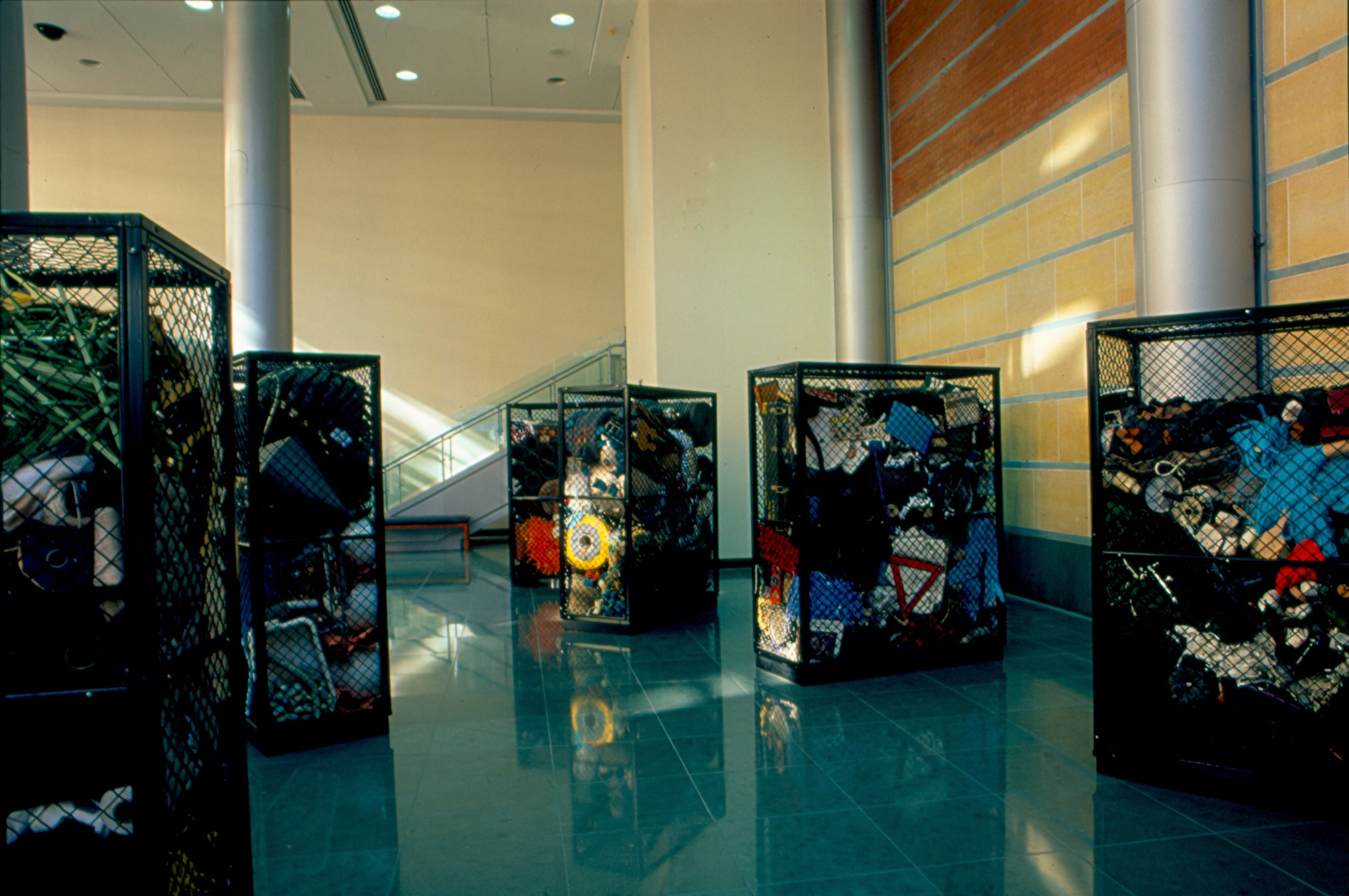 Nov. 21, 1999 – Jan. 22, 2000
Weston Art Gallery
Pieces of String Too Short to Save: Sextet I
Nov. 21, 1999 – Jan. 22, 2000
Weston Art Gallery
Pieces of String Too Short to Save: Sextet I
Weston Art Gallery
Event Starts
2:31 PM