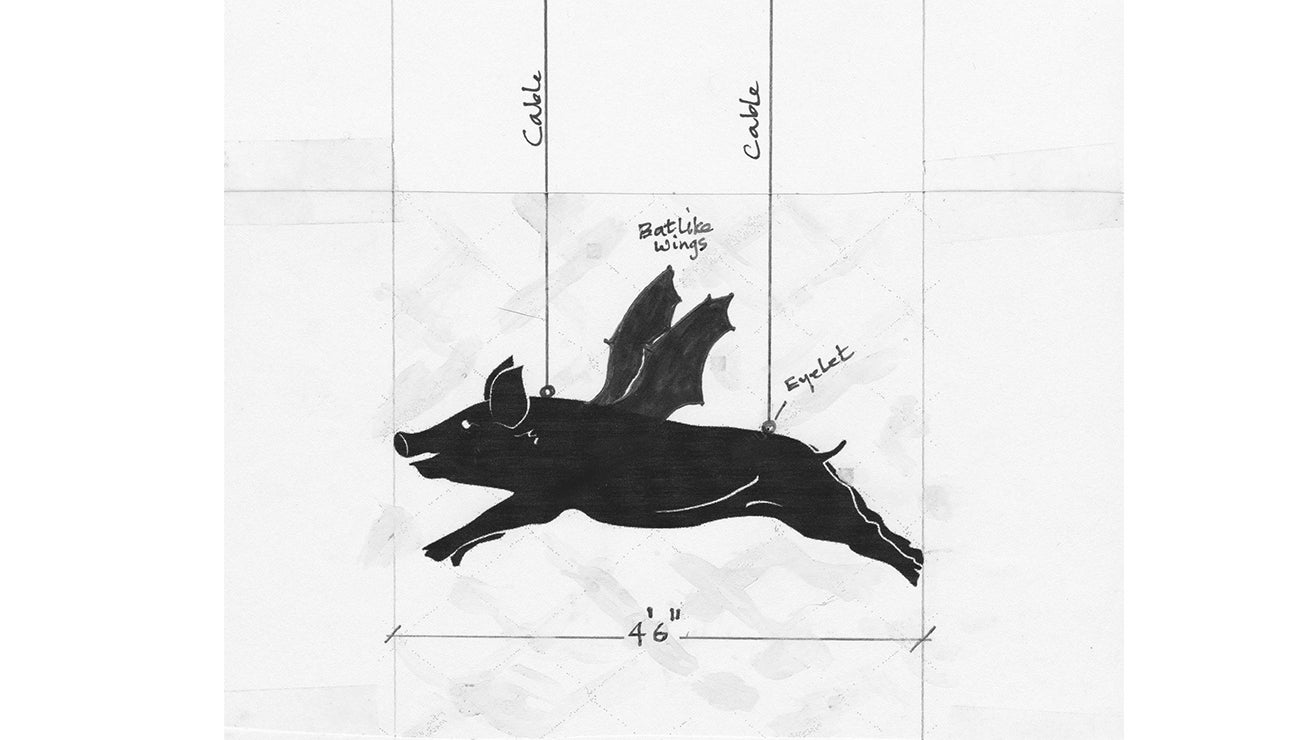 Andrew Leicester: Cincinnati Gateway Revisited
Date

June 28–Aug. 25, 2019

Venue

Weston Art Gallery

Location

Entire Gallery

EXHIBITION SPONSORS:

Toni LaBoiteaux

ADDITIONAL SUPPORT:
Exhibition Details
CINCINNATI, OH—On Friday, June 28, from 6 to 8 p.m., the Cincinnati Arts Association's Alice F. and Harris K. Weston Art Gallery in the Aronoff Center for the Arts debuts Cincinnati Gateway Revisited, a 30th anniversary celebration and artistic examination of the public art project created as the entry to Cincinnati's Bicentennial Commons in 1988 by award-winning artist and sculptor Andrew Leicester (Minneapolis, MN) which sparked controversy and launched the flying pig phenomena in Cincinnati.
The four winged pigs that sit atop the smokestacks framing Cincinnati Gateway's entrance at Bicentennial Commons caused quite a sensation when they were unveiled as part of the artist's overall design for the sculpture in 1987. Intended as historical reference to Cincinnati's pork processing prowess in the late 1800s and the symbolic crowning as "Porkopolis," Leicester's playful winged-adaptation of the pigs, or "Pigasus" as he referred to them, anthropomorphized pig "souls" rising from slaughterhouse smokestacks. Negative reaction from some in the Cincinnati community, particularly from then mayor Charlie Luken, who felt the pigs represented a negative image of the city, led to extensive press coverage and an eventual showdown vote in City Council that cleared the pigs and launched them into what they have now become, a positive symbol of the City which has learned not to take itself too seriously.
Cincinnati Gateway Revisited undertakes an extensive look at the public sculpture through original drawings, architectural plans, press clippings, and photographic documentation. Representations of the artist's sketchbooks will reveal Leicester's extensive research and development of concepts behind the project. Cincinnati media creator James D. Rosenberger's video Flying Pigs, Andrew Leicester & Porkopolis chronicled the controversy surrounding Cincinnati Gateway and is also featured along with a selection of earlier and later public projects Leicester completed in the United States and abroad. To contextualize the unique aspects of public sculpture, noted art historian Erika Doss (Professor, Dept. of American Studies, University of Notre Dame, South Bend, IN), who has written extensively about the subject, will present a lecture addressing Leicester and other artists' approaches to public art and public space.
In celebration of the 30th anniversary and to complement the exhibition of public projects in the lower galleries, Leicester has created What Goes Around, Comes Around, a new kinetic installation for the Weston's street-level space that pays homage to the once controversial flying pigs of Cincinnati Gateway. Intended as a satirical and cynical response (reminiscent of George Orwell's classic political allegory Animal Farm) to the divisive and sometimes hostile political climate currently pervading the country, this more sinister iteration of the original porcine spirits features five life-sized flying bat pigs circling over viewers' heads on a 14-foot-diameter suspended carousel. Returning to Cincinnati to upend the trough again, their senseless circling represents a stymied political system that is caught in a vicious cycle, incapable of moving forward.
Andrew Leicester was born and educated in England and emigrated to the United States in 1970. For the past three decades, he has created public art projects that range in size and scope—from small courtyards to municipal transit plazas, park entrances, and water gardens throughout the United States, United Kingdom, and Australia.
Leicester has received numerous awards for his work as well as fellowships from the Bush Foundation, the McKnight Foundation, and the National Endowment for the Arts. Internationally recognized as a public artist as well as a popular lecturer and panelist, he feels his art should exist in the public domain and form links between its specific location and host community. The iconography of his work, often humorous and multilayered, is derived from extensive research of the various social, historical, and environmental characteristics of each location; all convey a striking sense of place.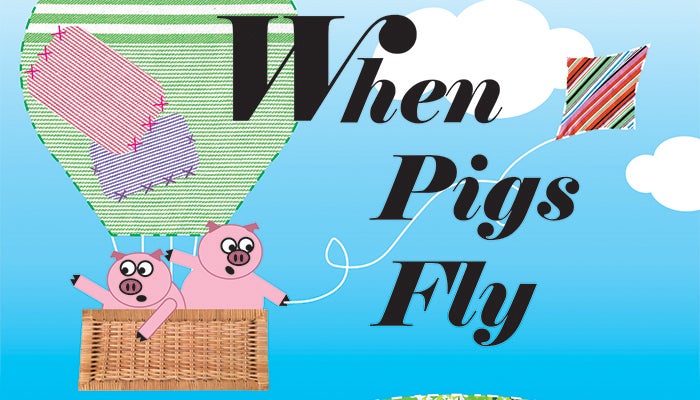 July 13, 2019
Weston Art Gallery
Weston Art Gallery
Weston Art Gallery
Event Starts
10:00 AM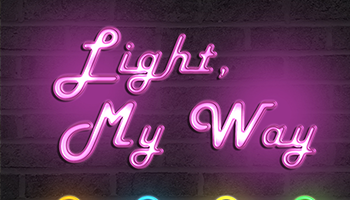 October 12, 2019
Weston Art Gallery
Weston Art Gallery
Weston Art Gallery
Event Starts
10:00 AM