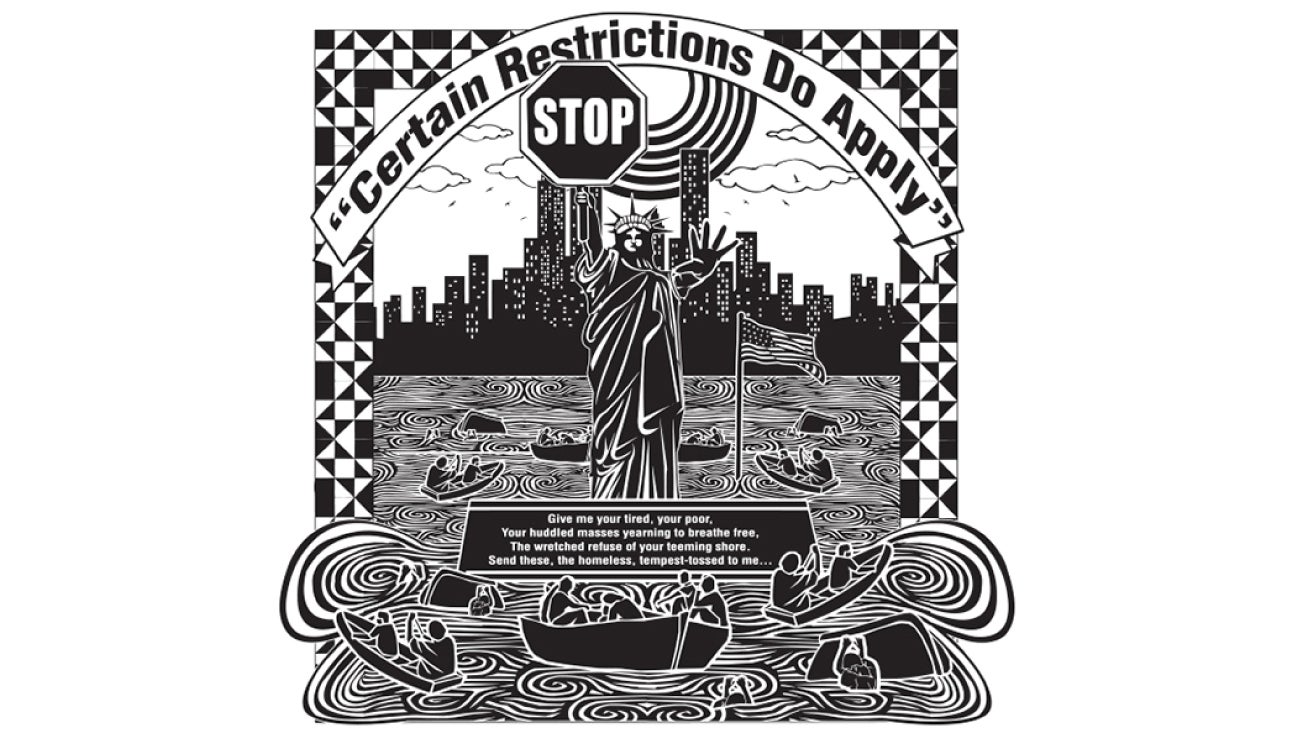 A Piece of My Mind: Quilts by Carolyn Mazloomi
Dates

TBA

Venue

Weston Art Gallery

Location

West Gallery
EXHIBITION CO-SPONSORS:
Sara M. and Michelle Vance Waddell
Mu Sinclaire and the Sinclaire Family Foundation
ADDITIONAL SUPPORT:
Lennell and Pamela Rhodes Myricks
A Piece of My Mind: Quilts by Carolyn Mazloomi
The visual and metaphorical links between textiles and human beings are fertile ground for the narrative quilts of Carolyn Mazloomi (Cincinnati, OH). Considering that every person has a "cradle to grave" relationship with textiles, she recognizes how quilts articulate a powerful language of familiarity through which they may speak to and about our experience as human beings.
Paying tribute to vulnerable people (the disenfranchised, dispossessed, and outsiders) and the injustice and harsh realities of the daily lives of those in need, inspires her to create artwork depicting their circumstances.
Related Links
Share