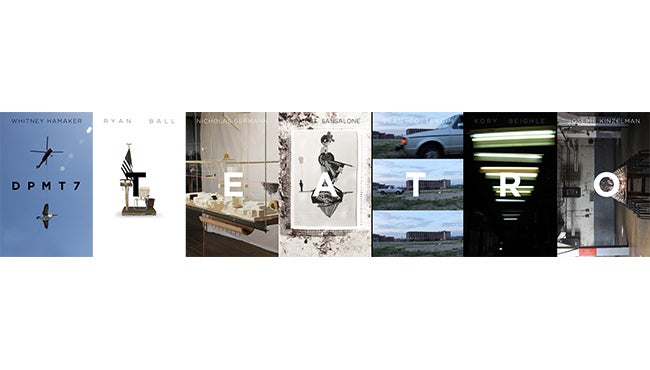 DPMT7: Un Teatro del Nuovo
Jun. 30–Aug. 27 , 2017

Weston Art Gallery

Entire Gallery
SEASON SPONSOR(S):
Dee and Tom Stegman
EXHIBITION SPONSOR(S):
TBD
DPMT7: Un Teatro del Nuovo
DPMT7 is a Cincinnati-based architecture/design collective led by Vincent Sansalone of the University of Cincinnati's College of Design, Architecture, Art and Planning along with Ryan Ball, Kory Beighle, Sean Cottengim, Nicholas Germann, Whitney Hamaker, and Joseph Kinzelman. In their first major gallery exhibition, DPMT7 will transform both levels of the Weston Art Gallery in an architectural intervention that reimagines the urban landscape. What is the role of Architecture ("A" for emphasis) in a world of entropy? In this world, architecture is neither the physical object of stone upon stone, nor the spatial voids formed by the stone upon stone; it is the armature of the in-between and the framework of a yet unanswered question of history. Un Teatro del Nuovo attempts such a reduction by utilizing the simplest of architectural tools: the line, manifested in one of the most banal architectural systems: the frame. The simplicity of the line moves through the city, reinforcing the degradation of the existing without masking it. History is placed on display through a reactive frame reinvigorating the layers of the urban landscape.
Share