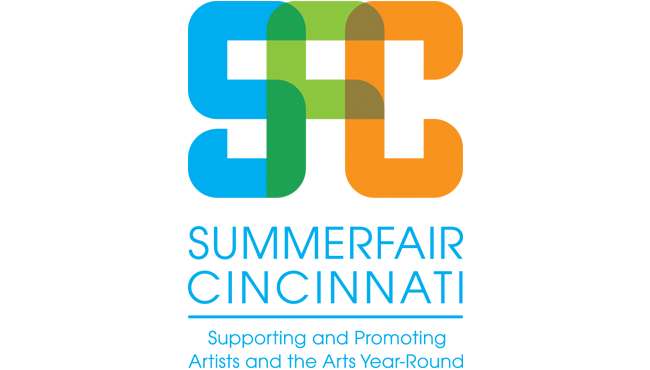 Summerfair Select **POSTPONED**
Date

April 11–26, 2020

Venue

Weston Art Gallery

Location

West and East Galleries

EVENT SPONSOR:

Joyce and Roger Howe
Exhibition Details
THIS EVENT HAS BEEN POSTPONED!
Due to the recent developments and concerns surrounding COVID-19, and out of an abundance of caution, Summerfair Select has been postponed until 2021.
If you have any questions about the cancellation or would like more information about the Weston Art Gallery, please call (513) 977-4165 or visit www.westonartgallery.com.
To celebrate one of the most coveted and enduring arts grants in the region, the Weston Art Gallery presents twelve Cincinnati-area artists who received Summerfair Aid to Individual Artists Awards from 2016–18. Participating artists include Christina Brandewie, Amanda Curreri, Stacey Dolen, Tyler Griese, Michelle Heimann, Anne Huddleston, Marsha Karagheusian, Lisa Merida-Paytes, Sarah Miller, Kevin Muente, Mark Wiesner, and Alice Pixley Young.