---
Walk-up mini tours available (when space allows) via the Music Hall information desk, located by the ticket office at 1241 Elm St. SPMH volunteers staffed 10AM - 2PM weekdays.
---
Music Hall Info (click to expand)

Built in 1878 with private money raised from what is believed to be the nation's first matching grant fund drive, this classic entertainment venue is considered one of the best and most beautiful concert theaters in the world, and was designated a National Historic Landmark in 1975. Home to the Cincinnati Symphony Orchestra (the sixth oldest symphony orchestra in the country), Cincinnati Pops Orchestra, the Cincinnati Opera (the nation's second-oldest opera company), the Cincinnati Ballet, and the May Festival (the longest-running choral festival in the Western hemisphere), Music Hall originally served the City as its first convention center. Beyond the fine arts, the theater has hosted such entertainers as Frank Sinatra, Miles Davis, Bruce Springsteen, Prince, Elton John, Janis Joplin, BB King, Duran Duran, and Eric Clapton.

Located in the popular Over-the-Rhine neighborhood and adjacent to Washington Park, Music Hall is in close proximity to trendy restaurants and shops, as well as the School for Creative and Performing Arts.

For more informaton, visit the Society for the Preservation of Music Hall, a non-profit, volunteer organization dedicated to preserving and promoting this historic venue.
---
RENOVATION
"This renovation will affirm Music Hall as one of the world's greatest performance venues, celebrate the hall's remarkable history, breathe new life and accessibility into the Music Hall experience and lay the foundation for a bright future." - Otto M. Budig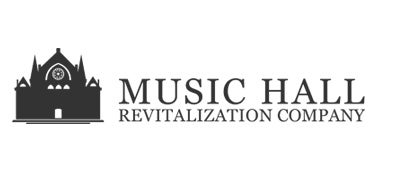 The Music Hall Revitalization Company (MHRC) was formed in 2010 as a non-profit corporation with the mission to coordinate and lead the renovation of Cincinnati's iconic Music Hall and ensure the quality of its future maintenance.
The Cincinnati Center City Development Corp.'s mission and strategic focus is to strengthen the core assets of downtown. 3CDC is partnering with the City of Cincinnati to complete the necessary renovations to Music Hall.