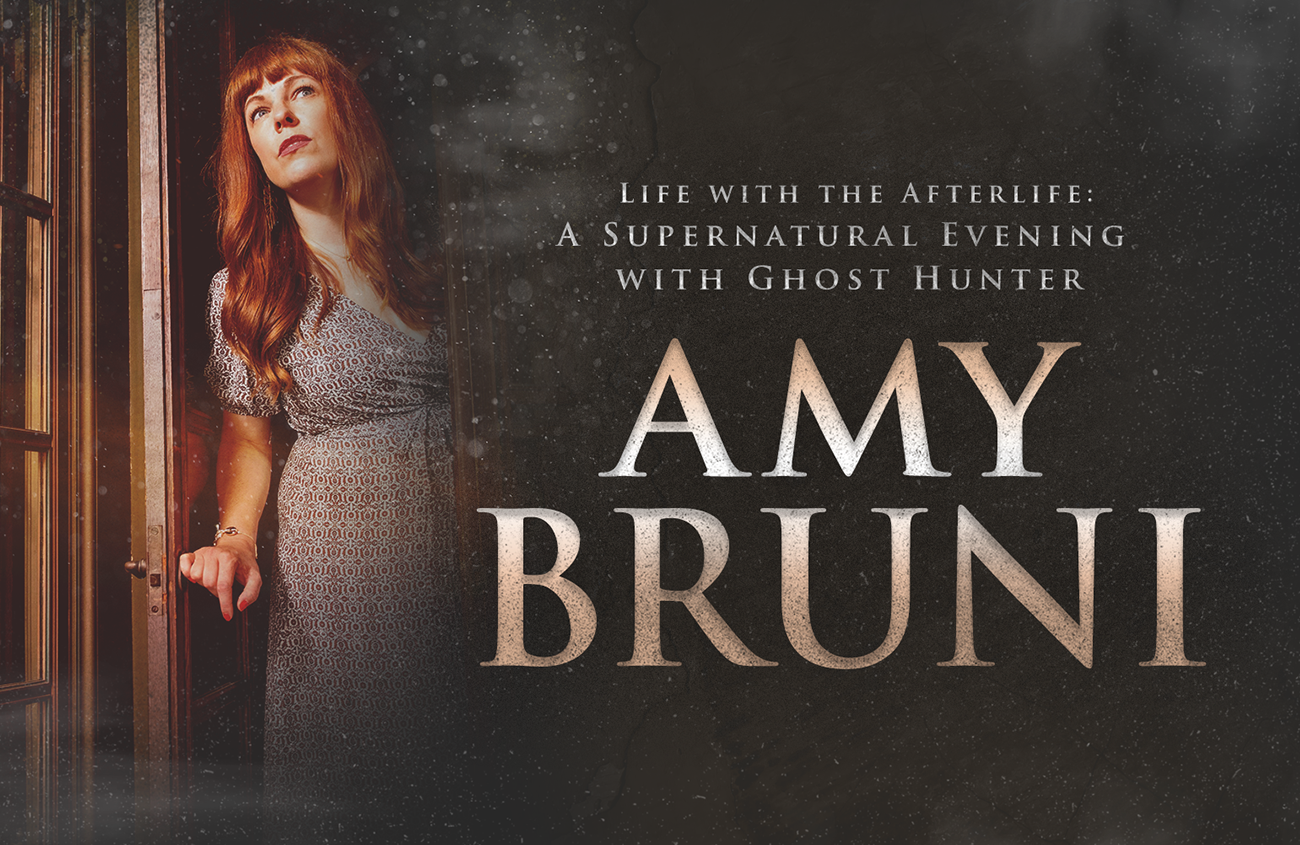 Aug

22

, 2022
Life with the Afterlife: A Supernatural Evening with Ghost Hunter Amy Bruni
October 24, 2022 | Music Hall Ballroom
Paranormal investigator, author, podcaster, and star of Kindred Spirits and Ghost Hunters, Amy Bruni, shares hair-raising tales from her countless hours hunting ghosts at America's most haunted locations on Monday, October 24, 2022 at 7:00 PM at the Music Hall Ballroom. Seating will be cabaret style with tables and chairs. Drinks and concessions will be available for purchase.
Amy will discuss her unique approach to interacting with the spirits of the dead and those who encounter them. By the end of the night, audience members will question everything they thought they knew about the spirit world and life after death. The event is part of the Cincinnati Arts Association's 2022-23 Season.
Tickets go on sale Friday, August 26 at 10:00 AM at www.CincinnatiArts.org, (513) 621-ARTS [2787], and the Aronoff Center Ticket Office. Group discount tickets for 10 or more are available by calling (513) 977-4157.
Amy Bruni started her professional ghost hunting career just over a decade ago, but her experience with ghosts started when she was very young. She started working professionally as a paranormal investigator in 2007, when she began appearing on Ghost Hunters, of which she starred in 116 episodes. Now, she's the co-star and executive producer of The Travel Channel's Kindred Spirits, one of the longest-running and highest-rated paranormal television shows, which is currently airing its sixth season and is in pre-production for its seventh. Amy is also the host of the wildly popular Haunted Road podcast, which just wrapped its second season and is in pre-production for its third. In support of these shows, Amy has appeared at numerous conventions, like San Diego and New York Comic Cons, and has many event appearances planned in 2022 and 2023. In addition, Amy is the owner of Strange Escapes, a company offering paranormal excursions to some of America's most notoriously haunted destinations. A native of northern California, Amy now lives in Newport, Rhode Island with her young daughter.