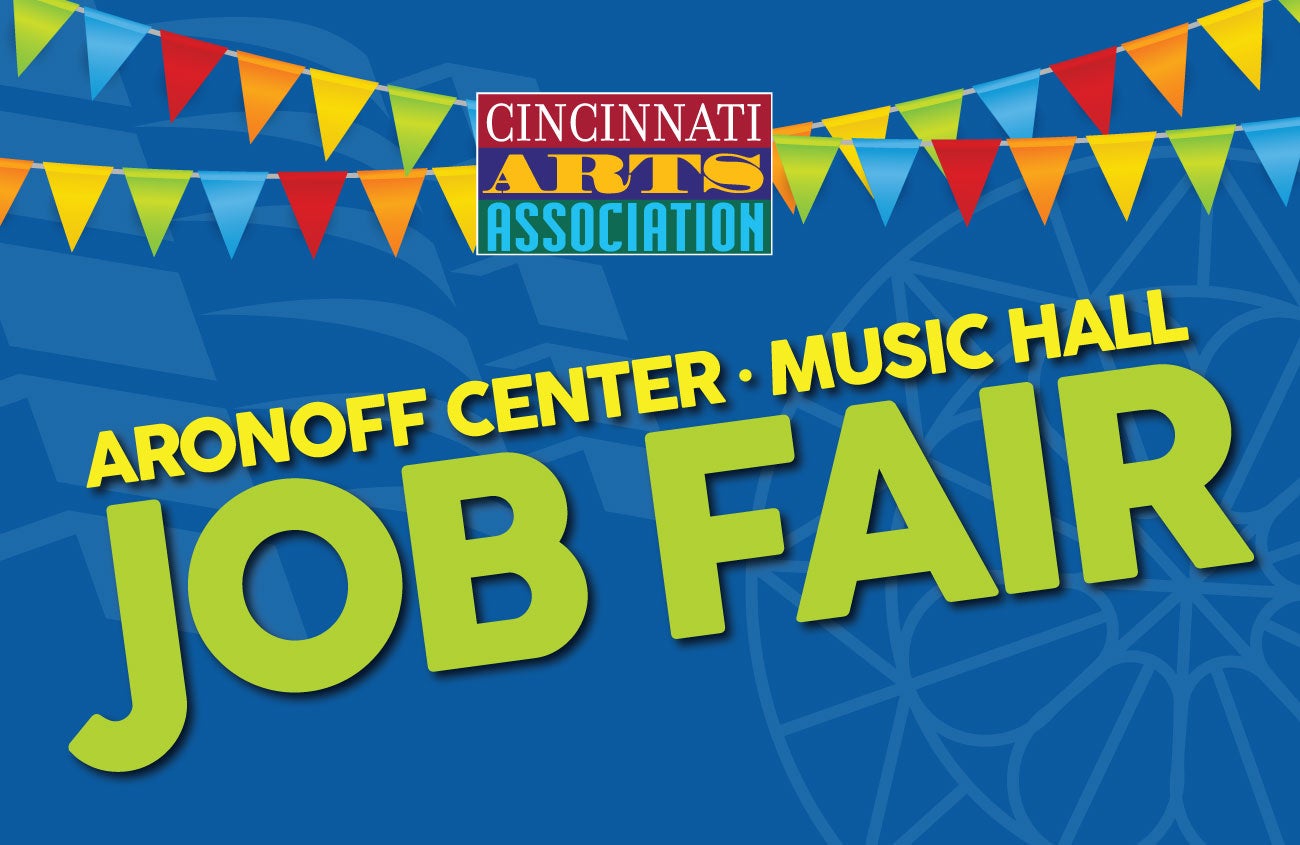 July

26

, 2022
Aronoff Center and Music Hall Job Fair
August 10, 2022 | Aronoff Center - Otto M. Budig Lobby
Be a part of the team of guest services professionals at the Tristate's premier arts venues – the Aronoff Center and Music Hall. The Cincinnati Arts Association (CAA) is pleased to present a JOB FAIR on Wednesday, August 10, 2022, 11:30 AM – 1:00 PM and 4:30 PM – 6:00 PM at the Aronoff Center's Otto M. Budig Lobby (main lobby), located downtown at 650 Walnut Street between Sixth and Seventh Streets. Job seekers may attend either of two convenient shifts to learn about available part-time employment opportunities and interview on the spot. We are looking for people with outgoing personalities and an interest in guest services, and offer flexible schedules based on your availability.
Starting in September, part-time positions at the Aronoff Center and Music Hall will be available in the following guest services areas: Bartending & Concessions, Front of House/Audience Services, Event Safety, Ticketing Services, and Custodial Services. Interested job seekers will be able to speak with venue supervisors and members of CAA's Human Resources Department to learn more about specific jobs.
"We have been overwhelmed by our past Job Fairs, which attracted hundreds of applicants and resulted in the hiring of many new part-time employees, some of whom are still with us," said Brenda Carter, CAA's Vice President, Human Resources. "CAA is committed to serving individuals who are interested in part-time employment in the downtown and Over-the-Rhine area, and who want to work in a fun, artistic environment. The Aronoff Center and Music Hall have a solid reputation for excellent Guest Services, and now that these venues have reopened, the excitement about joining our team has never been greater!"
CAA employs nearly one-hundred full-time employees and more than 500 part-time employees in the areas of guest services, arts administration, and stagehand labor.
INFORMATION: (513) 721-3344 or CincinnatiArts.org.