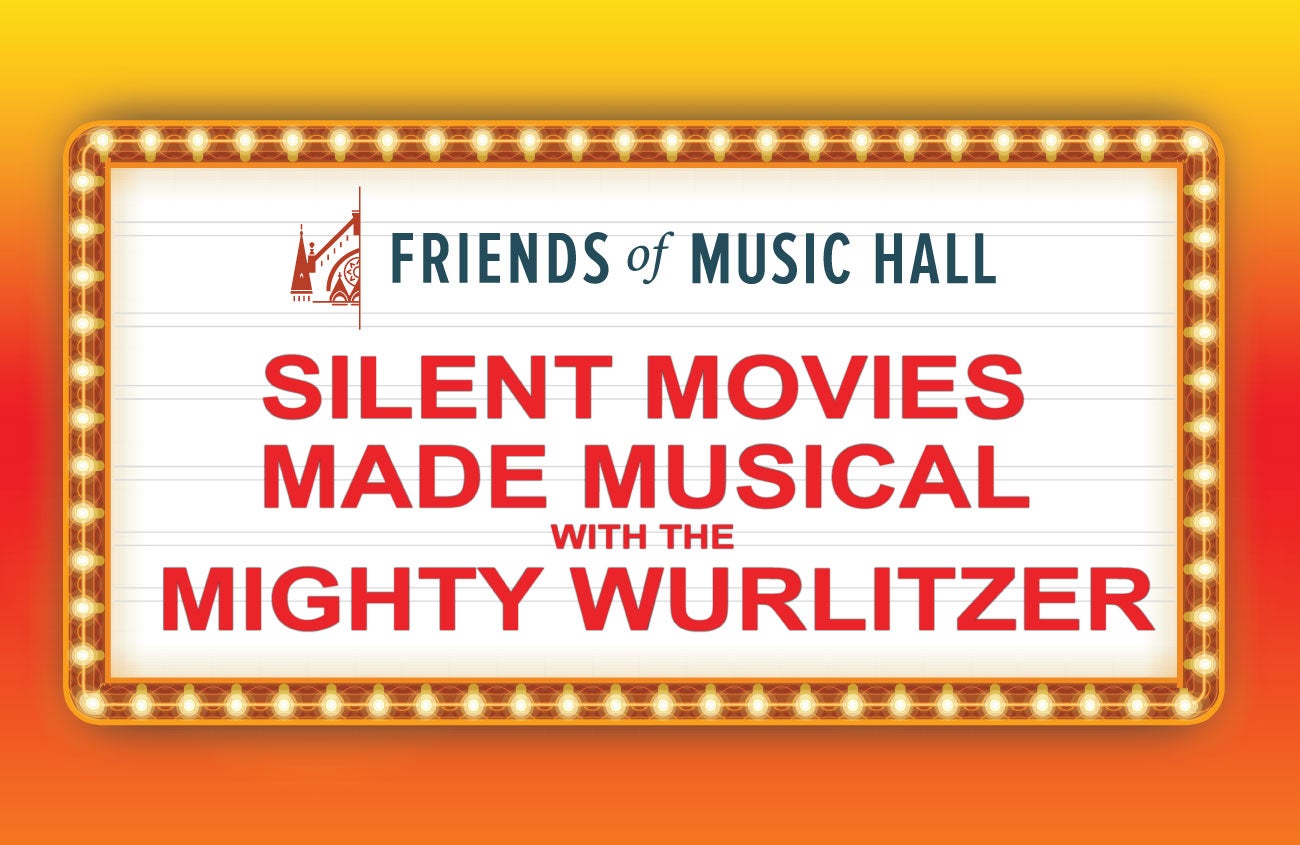 Silent Movies Made Musical with the Mighty Wurlitzer
Friends of Music Hall
Date

Apr

7

, 2022

Venue

Music Hall

Location

Music Hall Ballroom

Ticket Prices

$32.00
$25.00 - Groups 40 or more
$24.00 - Groups 50 or more

Availability

On Sale Now
Event Details
REVIEW OUR CURRENT COVID-19 HEALTH AND SAFETY GUIDELINES
Back by popular demand, The Friends of Music Hall presents its popular silent film concert series, featuring theater organist Clark Wilson on the Mighty Wurlitzer. This spring, Wilson will be accompanying Buster Keaton's The Cameraman and Mabel at the Wheel.
In The Cameraman – a 1928 silent classic – photographer Buster (Buster Keaton) meets Sally (Marceline Day), who works as a secretary for the newsreel department at MGM and falls hard. Trying to win her attention, Buster abandons photography in order to become a news cameraman. In spite of his early failures with a motion camera, Sally takes to him as well. However, veteran cameraman Stagg (Harold Goodwin) also fancies Sally, meaning Buster will need to learn how to film quickly before he loses his job. The Cameraman was directed by Edward Sedgwick and an uncredited Buster Keaton.
In addition to The Cameraman, the short film Mabel at the Wheel will also be screened. Mabel Normand stars as a lively young lady who is dating a race car driver. Charlie Chaplin plays a caddish motorcyclist who decides to rain on the young couple's parade by kidnapping the driver just before his big race, which puts Mabel at the wheel! This 1914 silent movie was directed by Mabel Normand, who directed 26 films according to the Women Film Pioneers Project.