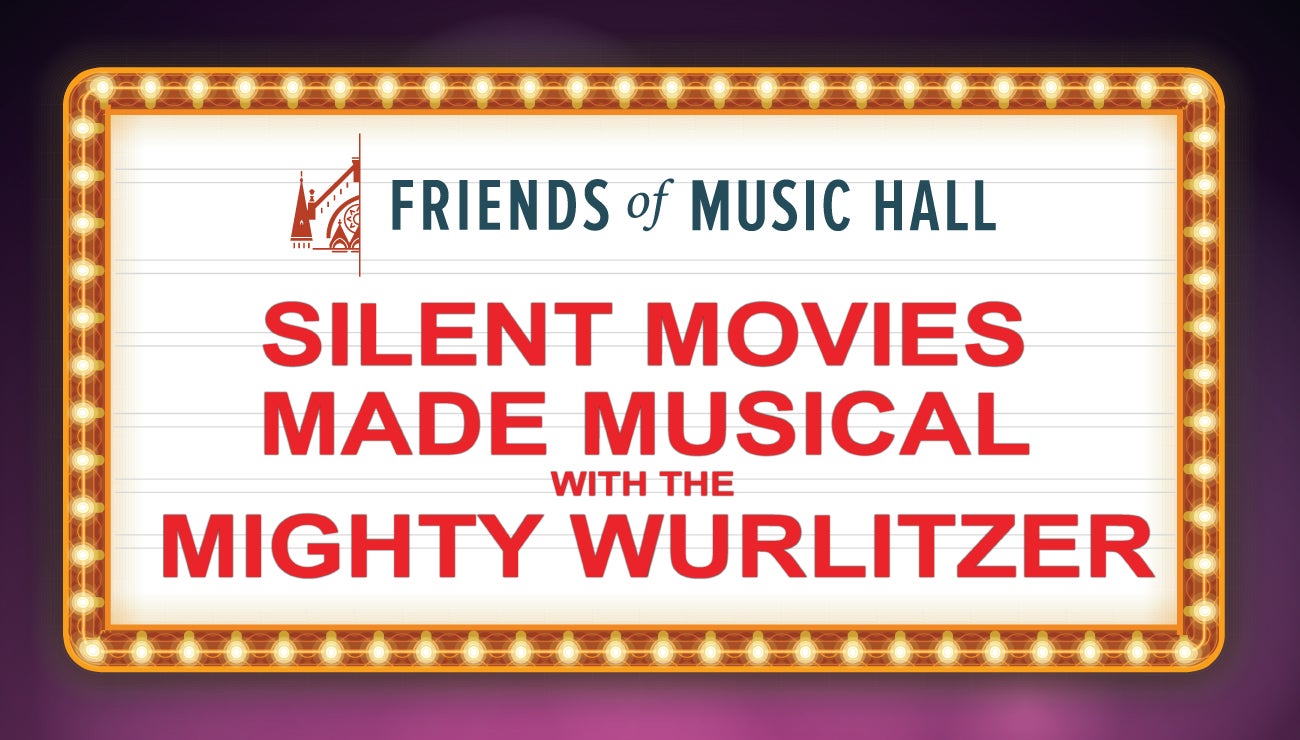 Silent Movies Made Musical with The Mighty Wurlitzer **CANCELLED**
Presented by Friends of Music Hall
Ticket Office
(513) 621-ARTS [2787]
Dates

Apr

8

, 2020

Venue

Music Hall

Location

Music Hall Ballroom

Ticket Prices

$ 28.00
Silent Movies Made Musical with The Mighty Wurlitzer **CANCELLED**
Presented by Friends of Music Hall
THIS CONCERT HAS BEEN CANCELLED!
Due to the evolving impact of the coronavirus and the executive orders from Ohio Governor Mike DeWine,
Silent Movies Made Musical with the Mighty Wurlitzer
has been
Cancelled
.
Current ticket holders have been automatically refunded in full to the original method of payment.
Cash purchases will be refunded by check. You do not need to return your tickets.
Ticket holders who have any questions may contact the Aronoff Center Ticket at
[email protected]
Back by popular demand, The Friends of Music Hall present their popular silent film concert series featuring master organist Clark Wilson mastering the Albee Theatre Mighty Wurlitzer organ in Music Hall Ballroom while screening the romantic comedies MABEL AT THE WHEEL and GIRL SHY.
In the 1914 comedy short MABEL AT THE WHEEL, Director and star Mabel Normand takes her boyfriend's place in an auto race when the villain (newcomer Charlie Chaplin) locks him in a shed. Hijinks ensue as Normand triumphs over Chaplin's continual sabotage. In the 1924 GIRL SHY, Harold Meadows (Harold Lloyd) is a shy, stuttering bachelor working in a tailor shop, who is writing a guide book for other bashful young men, 'The Secret of Making Love', chapters from which are portrayed as fantasy sequences. Fate has him meet rich girl Mary (Jobyna Ralston) and they fall in love. But she is about to wed an already married man, so our hero embarks upon a hair-raising daredevil ride to prevent the wedding.
Share