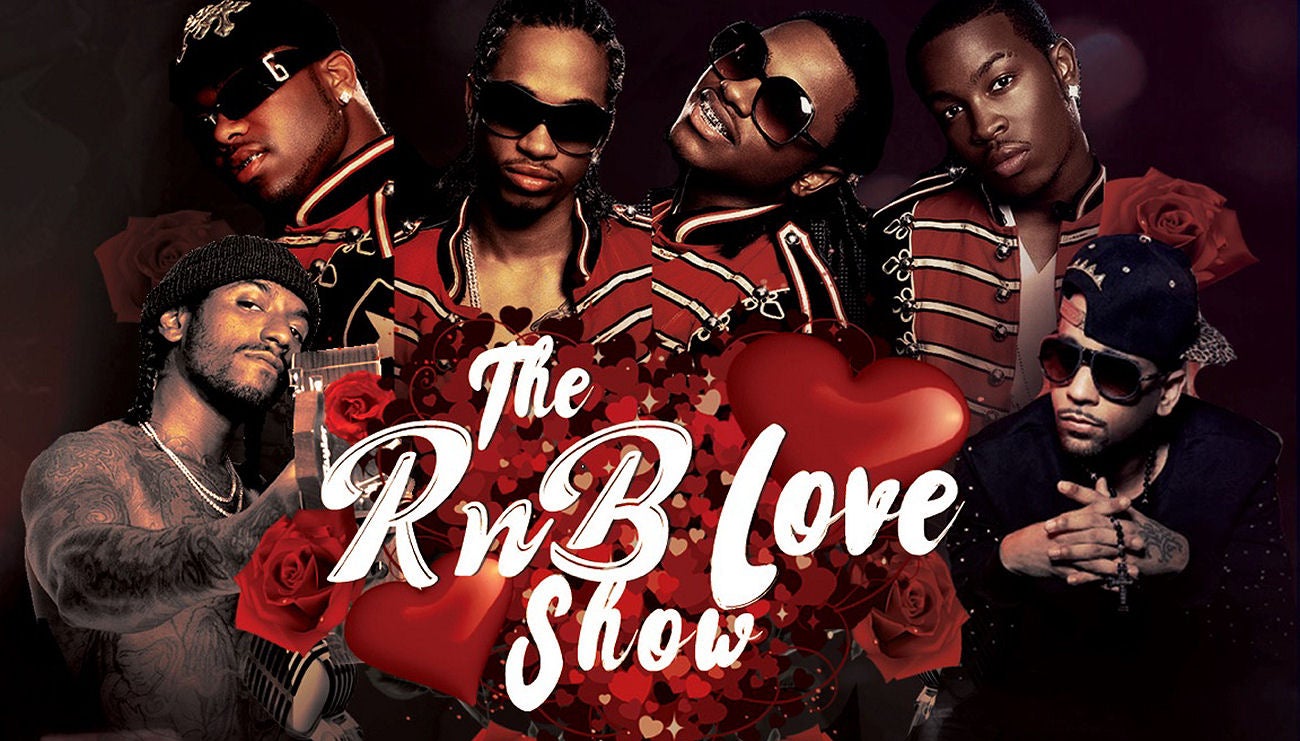 The RnB Love Show
Presented by New Management Group
Date

Feb

15

, 2018

Time

8:00PM

Venue

Aronoff Center

Location

Procter & Gamble Hall

Availability

Buy Tickets

Ticket Prices

$ 88.50
$ 78.50
$ 63.50
$ 38.50
The RnB Love Show
Presented by New Management Group
A night of love, romance and fun featuring Pretty Ricky, Lloyd and J. Holiday.
Pretty Ricky is an American R&B/hip-hop group which originated from Miami, Florida. The group consists of Marcus 'Pleasure P' Cooper, 'Spectacular' Blue Smith, Ala Diamond 'Baby Blue' Smith and Corey 'Slick'em' Mathis. The group had great success with singles such as 'Grind With Me' and 'On The Hotline', and albums such as Late Night Special and Bluestars. Their current single, 'Puddles', is available on iTunes.
Lloyd Polite Jr., better known by his mononym Lloyd, is an American R&B singer-songwriter, dancer, and actor. Lloyd began his career in music as a member of the preteen-boy band N-Toon. In 2004, Lloyd released his solo debut single 'Southside', the title track of his debut album, Southside. The single features Ashanti, and it quickly charted on the US Billboard Hot 100 and became a Top 40 hit. His second album, Street Love, featured top-twenty hits 'You' and 'Get It Shawty'.
J. Holiday, is an American recording artist, singer, songwriter, rapper, and actor. He came into prominence in 2007 with his breakthrough hit 'Bed', peaking at number five on the US Billboard Hot 100. His debut album, Back of My Lac', was released in October 2007 and peaked at number 5 on the US Billboard 200. The album would also hit number 32 in the United Kingdom. Back of My Lac' has sold just over 700,000 copies worldwide. His second album, Round 2 was released on March 10, 2009, which peaked at number 4 on the Billboard 200. After the undergoing of label changes and several release delays, Holliday would finally release his third album, Guilty Conscience in January 2014.
Share