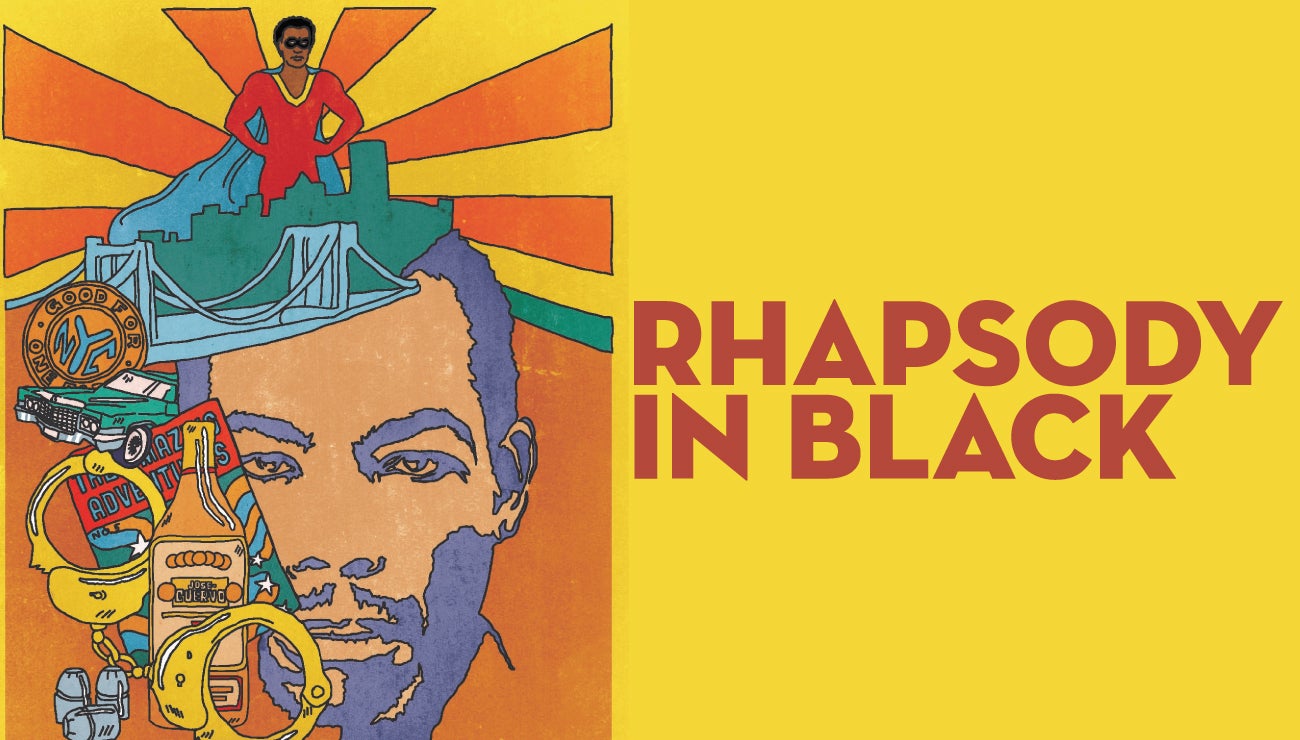 Rhapsody In Black
Presented by Cincinnati Arts Association
Ticket Office
(513) 621-ARTS [2787]
Promo Code
Dates

Streaming Available May 4 - 17, 2021 Conversation May 11, 2021 at 7:30pm

Venue

Virtual

Location

Virtual

Availability

Buy Tickets

Ticket Prices

$6.00 Performance or Conversation
$10.00 Both
Rhapsody In Black
Presented by Cincinnati Arts Association
Written and performed by acclaimed actor LeLand Gantt and developed at NYC's Actors Studio by Academy Award-winner Estelle Parsons, Rhapsody in Black is a one-man show that explores LeLand's personal journey to understand and eventually transcend racism in America.
Rhapsody follows his life story – from an underprivileged childhood in the ghettos of McKeesport, PA to teenage experiments with crime and drugs to scholastic achievement and an acting career, experiences that land adult LeLand in situations where he is virtually the only African-American in the room. His efforts to cope with the various psychological effects of consistently being marked "The Other" are recounted in remarkable and exquisitely moving detail, guaranteed to leave lasting impressions.
Multiple elements combine to give Rhapsody its super-powered emotional punch, many of them concentrated in the incredible persona of its star. Charming, self-deprecatingly funny, and linguistically awesome, LeLand imbues every word that falls from his mouth with all the passion and poignancy of a preacher speaking the Gospel. This is partly because he's confronting heavy subjects, but mostly because he believes so firmly in his message that it's impossible for it to emerge any other way. In his own words, "Objective truth strikes a chord."
---
CANDID CONVERSATION (Live via Zoom) – Tuesday, May 11 at 7:30 PM
This third in a series of five virtual Candid Conversations, presented by the Cincinnati Arts Association, features LeLand Gantt and a variety of local artists in an honest and open discussion about how persons of color define racism as they claim their Identities while working and living in racist systems. LEARN MORE
These virtual events may be purchased separately at $6.00 each,
or in combination for $10.00.
THANK YOU TO OUR GENEROUS SPONSORS
Ameritas, ArtsWave, Fifth Third Bank,
Greater Cincinnati and Northern Kentucky Honda Dealers,
Procter & Gamble Fund, St. Gregory Group, TriHealth
Related Links
Share