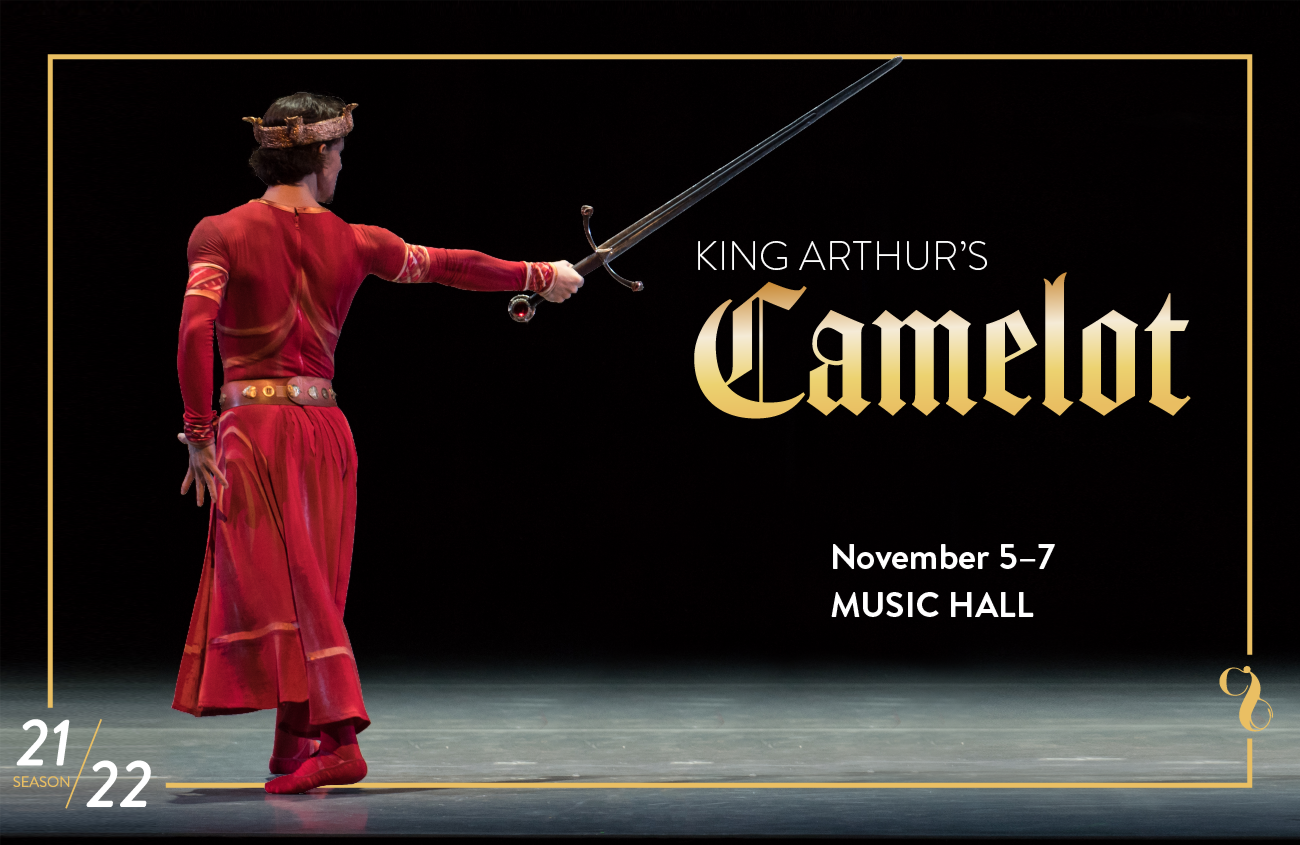 King Arthur's Camelot
Cincinnati Ballet
Event Details
One of the few ballets created based on the legendary tale, King Arthur's Camelot transports audiences to the mystical land of Camelot, where the story of King Arthur, Lancelot, and Guinevere unfolds in a visually stunning display of dance, drama, and magic that the whole family will love!
Exquisite costumes by Sandra Woodall, one of the dance world's most sought-after designers, and an original score by John Estacio set the scene as newly crowned King Arthur navigates the trials of love and betrayal amidst a kingdom at war.
Complete with puppets, projections, and jousting, this ballet is fit for royalty so bring your whole castle and court!
REVIEW OUR CURRENT COVID-19 MASK AND VACCINATION REQUIREMENTS