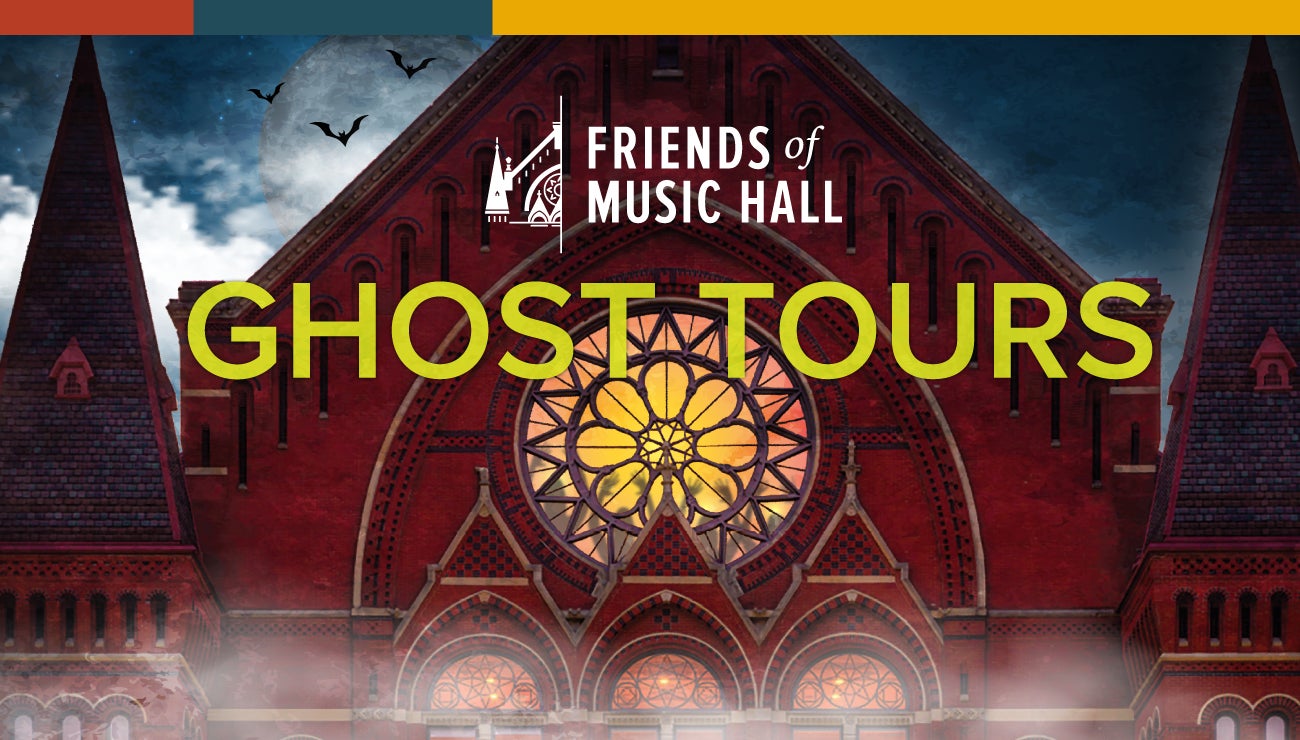 Ghost Tours of Music Hall
Ticket Office
(513) 621-ARTS [2787]
Promo Code
Dates

Oct

29 - 31

, 2019

Venue

Music Hall

Availability

Buy Tickets

Ticket Prices

$ 40.00
Ghost Tours of Music Hall
Limit of 4 tickets per customer
Music Hall is one of Cincinnati's most iconic buildings, and designated a National Historic Landmark in 1975. It's also well known to paranormal enthusiasts as one of the nation's most active sites, with occurrences reported from the early 1800s. Built upon the grounds of an old potter's field and purported to be haunted, Travel Channel lists Music Hall as one of the most terrifying places in America. Additionally, the building was featured in the Halloween episode of the TV show, Ghost Hunters in 2014.
For those fascinated by the history of this unique venue, the Friends of Music Hall and Cincinnati Arts Association host special after-hours tours in partnership with a local group dedicated to investigating, documenting, and researching such claims. The Cincinnati Research & Paranormal Studies team will show you a side of Music Hall not often seen by patrons attending performances.
Tours include:
• Knowledgeable guides from Friends of Music Hall and CR&PS relate the history of Music Hall's founding and evolution with additional stories about the firsthand experiences of visitors and staff past and present
• Tours will see the foyer, auditorium, service elevator, ballroom, Corbett Tower, stage, backstage and basement; the entire theater is otherwise closed to the public.
• Participants are welcome to bring their own ghost hunting equipment (none is required)*
• Each tour is approximately 1 hour and 15 min hours long
Friends of Music Hall Frequently Asked Questions
By purchasing a ticket you are also agreeing to certain terms and conditions in connection with the Tour.
Participants under 18 must be accompanied by parent or guardian. Event subject to cancellation and/or rescheduling. Tour involves significant walking - please advise if assistance is needed.
*No video/audio recordings of the tour are permitted - personal photos are ok!
Share