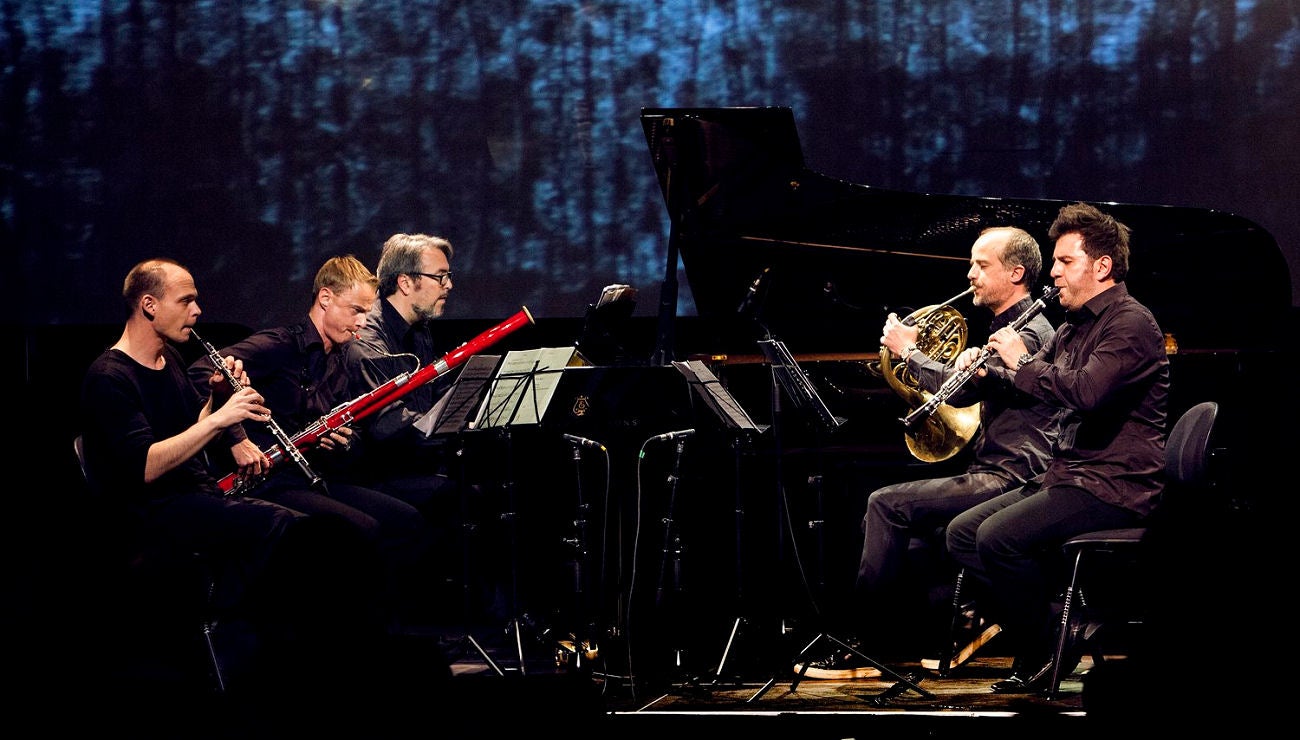 Ensemble 4.1
Presented by Chamber Music Cincinnati
Date

Jan

23

, 2018

Time

7:30PM

Venue

Aronoff Center

Location

Jarson-Kaplan Theater

Availability

Buy Tickets

Ticket Prices

$ 30.00

Company

Chamber Music Cincinnati
Ensemble 4.1
Presented by Chamber Music Cincinnati
Piano Quintet in Eb-Major K. 452 – W.A. Mozart
Piano Quintet – Jörg Widmann
Piano Quintet in Bb-Major– Walter Gieseking
Founded in 2013 and anchored by the remarkable pianist Thomas Hoppe, best known for his role with the ATOS Trio, frequently featured on our series, Ensemble 4.1 has the distinction of being the world's only regularly touring 'windtet'.
Widely praised in Europe, the ensemble performs masterpieces for this original setting by Mozart and Beethoven, in addition to discovering rarely played compositions from the 19th and 20th centuries, including Walter Gieseking, Theodor Verhey, Herrmann Zilcher and David Stephen. With the announced retirement of the Berlin Philharmonic Wind Quintet in 2019, Ensemble 4.1 seems poised to assume pride of place among touring ensembles for lovers of the wind music.
This concert by Ensemble 4.1 takes us back to the beginnings of Chamber Music Cincinnati. The Gieseking B flat Major Quintet was played by Walter Gieseking for a CMC house concert on March 17, 1926, when he was in Cincinnati to play the Brahms second piano concerto with the Cincinnati Symphony Orchestra under Fritz Reiner. We are proud to present it again 92 years later.
Share