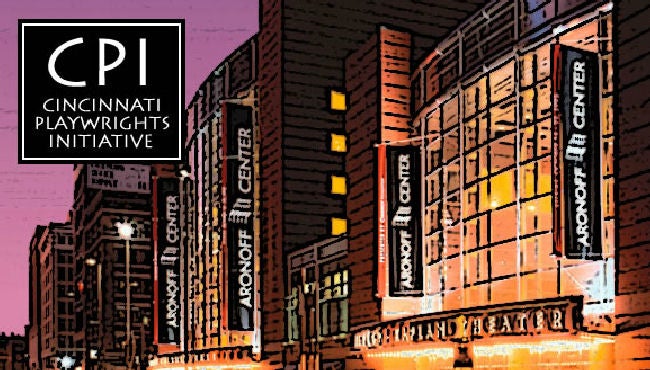 CPI New Voices: Saying Goodbye Again
Presented by Cincinnati Playwrights Initiative (CPI)
Date

May

23

, 2017

Time

7:30PM

Venue

Aronoff Center

Location

Jarson-Kaplan Theater

Availability

Buy Tickets

Ticket Prices

$ 8.00

Company

Cincinnati Playwrights Initiative

Run Time

Approx. 2 Hours 15 Minutes
CPI New Voices: Saying Goodbye Again
Presented by Cincinnati Playwrights Initiative (CPI)
Cincinnati Playwrights Initiative is a grassroots arts organization of local playwrights, directors, actors, and theater supporters devoted to bringing new plays by local playwrights to the Cincinnati stage.
This month's selection:
Saying Goodbye Again
Written by Fred Rothzeid
Pregnant Amy and husband David find themselves viewing their marriage differently, not through a loss of love but almost at places in time that are slightly out of sync. Amy's parents return from where they've gone to help the young couple rediscover each other and unite to construct a secure parental platform for their offspring. Rothzeid's narrative is one of hope and transcendence, told beautifully—and lyrically--but not sappily.
Fred Rothzeid is well known to CPI audiences for creating comedies that are fun but pointed. Several seasons ago, he brought us The Fool, a contemporary take on the medieval and renaissance figure retained to tell truth to power. Then came Momus & Aphrodite, in which a goddess found reason to choose mortality. Something of a departure followed with Everything in the Garden (in and out of Eden), exposing some unique relevance of biblical lore to contemporary life.
Share