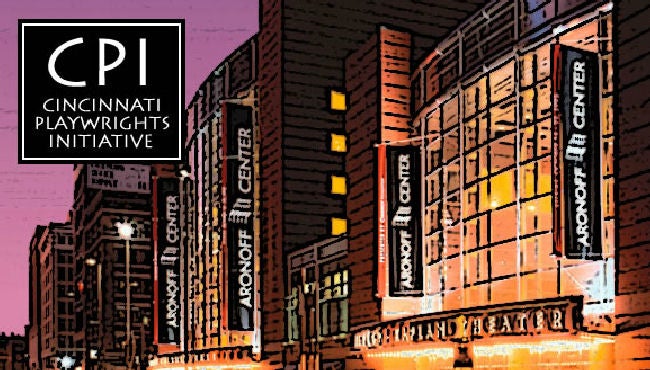 THE STANDS | AT THE EDGE OF THE LIGHT
CINCINNATI PLAYWRIGHTS INITIATIVE - CPI New Voices Series
Date

Oct

12

, 2021

Venue

Aronoff Center

Location

Fifth Third Bank Theater

Ticket Prices

$10.00

Availability

On Sale Now
Event Details
CPI New Voices Series presents two play readings by local playwrights:
The Stands: A One-Act Play, by Eric Thomas
Two sets of parents meet at their sons' first high school baseball game. Marcus wants his son to love baseball as much as he did. Alex wants her son to be on track toward a scholarship. Pamela wants to protect her son from ridicule. Blair wants to make a friend. All relationships and expectations are challenged when the parents are confronted with a series of surprises, both on the field and in the stands.
About the Playwright
Eric Thomas is an award-winning actor and playwright. His short plays have been selected for performance locally by Cincinnati Playwrights Initiative, The Drama Workshop, and Village Players, as well as by theatres across the country. Eric is grateful for every friend who has given his work a helpful critical eye.
At the Edge of the Light: A One-Act Play, by Chris Bishop
Three men from different backgrounds share a common secret. Each one must navigate the familial, religious, and societal pressures forcing him to hide his true identity from the world and even himself. Each man struggles to find and reveal his true self on the border between the darkness of shame and fear, and the light of honesty and self-love.
About the Playwright
Chris Bishop Jr has performed around Cincinnati with various theatre groups. Most recently he was in The Drama Workshop's production of "The Complete Works of William Shakespeare (Abridged)." In addition to his many acting credits, he has written a number of 10-minute plays. His 10-minute play Gate Expectations was a finalist in Kentucky's Roots of the Bluegrass Festival in 2019 and has been selected to be staged as part of The Drama Workshop's Homebrew Theatre in January of 2022. He would like to express his thanks to the Cincinnati Playwrights Initiative for the opportunity to have his one-act play At the Edge of the Light read on stage in front of an audience for the first time.
REVIEW OUR CURRENT COVID-19 MASK AND VACCINATION REQUIREMENTS