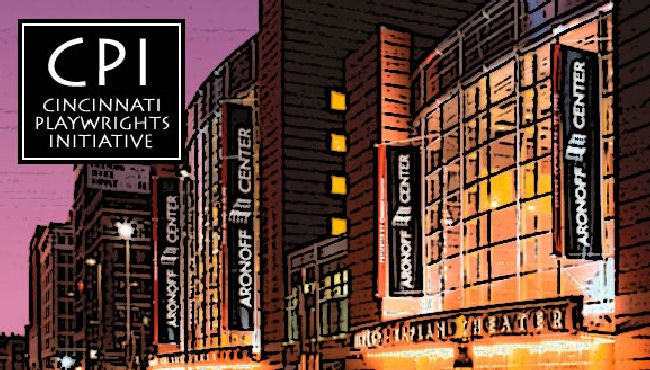 Foolsfest: An Evening of Eight 10-Minute Plays
CINCINNATI PLAYWRIGHTS INITIATIVE - CPI New Voices Series
Date

Apr

12

, 2022

Venue

Aronoff Center

Location

Fifth Third Bank Theater

Ticket Prices

$10.00
Event Details
CPI Foolsfest tickets are sold out.
CPI New Voices Series presents its Spring festival of ten-minute play readings.
April is No Fool by Eric Thomas
Four suspects. Three weapons. Two languages. One corpse... but who is it?
Humanoid Traffic Stop by Roger Collins
A routine traffic stop turns into anything but routine as two passengers, two police officers and their humanoid-assistant find themselves on a fantastical road to one foreseeable future.
I Am Not a Shoe by David Hughes
You clean your toenails with a salad fork.
Interview with a Fool by Teri Foltz
When a Shakespearean Fool shows up at an employment agency, the Office Manager has trouble finding him a job until he learns of his skill set.
Misfit Mansion by Traci Taylor
"Where it Pays to Be Weird"
Self Respect: A Burial by Roger Brookfield
Two gravediggers have the unusual but well-paid assignment of burying individual self-respects before they can cause environmental harm.
The Fool by Sanjay Puligadda
An absurd comedy examines the travails of human existence through the eyes of the audience
The Taste Test by Liz Coley
For a single winery owner, finding the perfect man is a matter of taste.